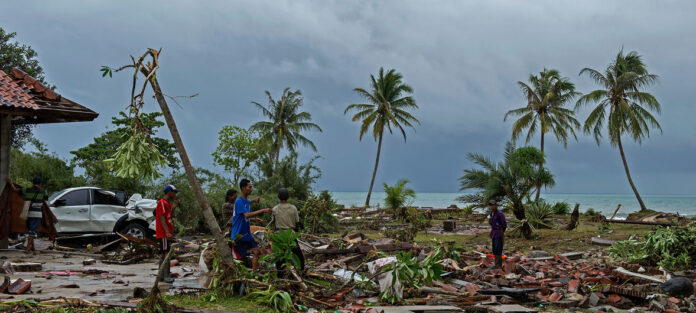 The UN International Day for Disaster Reduction is celebrated annually on October 13. This day has been marked to commemorate the international tradition of disaster risk reduction. It celebrates disaster risk reduction efforts and seeks to promote a culture of climate friendly to reduce the likelihood of natural disasters. It also acknowledges the progress made in reducing risks and losses in health, human health, and health in line with the Sendai Disaster Risk Reduction Framework 2015-30, adopted at the third UN World Disaster Risk Reduction Conference in Japan in March 2015.
The UN Secretary-General, in 2016, launched the "Sendai Seven Campaign" to promote seven goals over seven years. The target for 2020 was Target E "which has significantly increased the number of countries with national and domestic risk reduction strategies by 2020".

Important Announcement – EasyShiksha has now started Online Internship Program "Ab India Sikhega Ghar Se"

Impact of disasters
As a result of natural disasters, people are losing their lives every year worldwide. Earthquakes, floods, tsunamis, droughts, tornadoes, typhoons, and hurricanes destroy lives and property. Recently, in West Bengal in India, Hurricane Amphan claimed the lives of thousands of people. The severity of the storm was exacerbated by the fact that India was already in the midst of the deadly Coronavirus epidemic. There have been many similar tragedies in India and around the world that endanger human life.
As global environmental organizations continue to warn of the negative effects of climate change, a study released by the UN Office for Disaster Risk Reduction has revealed that global disaster-related economic losses have stood at about $ 3 trillion over the past two decades. India was among the top five countries with a total economic loss of approximately $ 79.5 billion between 1998 and 2018.
The United States topped the list with $ 945 billion in disaster-related economic losses during this period, followed by China ($ 492 billion), Japan ($ 376 billion) and India ($ 79.5 billion). At least 91% of all recorded major disasters from 1998 to 2017 were related to the weather, recording 7 255 events during this period, showing a report called 'Economic Loss, Poverty and Disasters 1998-2017', which assessed total loss economics related to disasters and deaths over the past two decades.
Top Software Engineering Courses
More Courses With Certification
Top Programming Languages Courses
More Courses With Certification
How can the UN government set realistic goals in reducing environmental damage?
Recognizing these challenges, the UN took this step through campaigns and events to spread awareness among the people and the government about the devastating effects of disasters that have been exacerbated over the years by increasing human-caused natural disasters.
Governments need to play a significant role in reducing environmental damage due to infrastructure development. Recent examples in India such as the deforestation of the Aarey forest for major projects, coastal road projects endangering coastal regions and deforestation of mangrove forests are some of the conditions in which development activities are directly contrary to nature. Recent changes to the Environmental Impact Assessment (EIA) can also reduce the natural way to avoid disasters that leave people at risk.
Government, civil society, environmental activists, and experts must come together to formulate a sustainable development policy to reduce the risk of natural disasters before they lose more people due to man-made disasters.
YOU CAN ALSO READ:   International girl child day or Indian Air Force Day
If you want to learn advanced engineering technology then click here
You can check-out this course on EasyShiksha