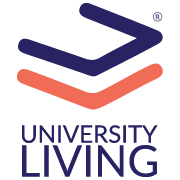 New Delhi, May 2023: University Living, a global student accommodation platform has added yet another feather in its cap by entering into a partnership with Global Reach, a leading education consultant based out of Kolkata. With this partnership, both brands will continue to serve the students who wish to study abroad and will offer them high-quality accommodation options to choose from. They will also together work towards ensuring the safety and comfort of students while they move abroad to pursue their dream academic goals.
ALSO READ: Managing Bronchial Asthma
Through this partnership, University Living and Global Reach Education Consultant will collaborate to provide a plethora of housing options to the students and will also offer personalized education counseling services to help students identify their ideal living arrangements. The partnership will not only provide the students with a seamless experience but will also help the students discover, compare and book their choice of accommodation in their preferred countries, especially in Australia, the UK, Ireland including other countries.

University Living will continue to support students globally with a diverse range of accommodation options, hassle-free booking, transparent pricing, and 24/7 assistance, and with the help of its newly onboarded partner Global Reach the platform will also offer personalized education counseling services to help students identify their ideal living arrangements.
Announcing this partnership Saurabh Arora, CEO & Founder of University Living said, "We are delighted to partner with Global Reach Education Consultants. This is a great opportunity for us to offer exceptional experiences to students pursuing overseas education. We share a common vision of providing the best-in-class services and this partnership will allow us to expand our reach and offer even more options to students. With our platform's user-friendly interface and Global Reach's expert counselors, students can find the perfect accommodation based on their unique preferences and requirements"

"Global Reach has been at the forefront of providing best in class services- across all when it comes to overseas education. We understand that every student has unique needs and rather than force-fitting solutions we use adaptive technology coupled with our award-winning counselor experience through both face-to-face and online engagement across the platform. In the era of high-cost accommodation, we hope that our partnership will help students to make well-informed decisions based on a variety of parameters unique to each one of them", said Ravi Lochan Singh, Managing Director at Global Reach

The partnership between University Living Accommodation and Global Reach will undoubtedly benefit the student community as well as the partnered universities owing to the housing crisis these days, offering them unparalleled student accommodation options and services and increasing the student equipment as well as well-being.
About University Living Accommodation
University Living Accommodation is a community based global student housing managed marketplace, providing students with safe, comfortable, and affordable accommodation options across different countries.  They are a leading global provider and a pioneer of student accommodation in the Indian subcontinent, with an inventory of around 1.75 million beds in 300+ international student popular cities across the UK, Ireland, Australia, Europe, USA and Canada covering 1000+ global universities. The company generates an annual traffic of 8 Million per annum and has assisted 2 Million students till date from 110 nationalities. University Living has built an organic marketplace for student accommodation and the focus has always been to stay ahead of the curve which makes the company a tech-enabled and content-led product. UL is an award winning organization with a GBV of 500 million, which is more than 15 million nights in just 7 years. Being a category creator with a decade of experience, the company offers hassle-free booking services, transparent pricing, and 24/7 assistance to ensure a seamless post-admission experience for students.

About Global Reach
Global Reach is an award winning Study Abroad Education Consultant since 1991, with offices across 35 locations in six countries providing personalized counseling services to students worldwide. They represent over 1100+ Educational Institutions   directly and through their associate partners across the top International Student mobility markets and offer services through tie ups with world leaders for English Language, GMAT / GRE Preparatory, Online Course Search Engine, Virtual and Face to face Counseling, University Application processing, Document Verification, Visa Management, International Fee Remittances, Travel and Forex, Insurance and Finance / Banking services for students; CRM systems, Educational Exhibitions and Fairs, Event Management Services for Educational Institutions and information / advisory for Associations, Agencies and Government representatives
This year educate yourself and develop your career with EasyShiksha