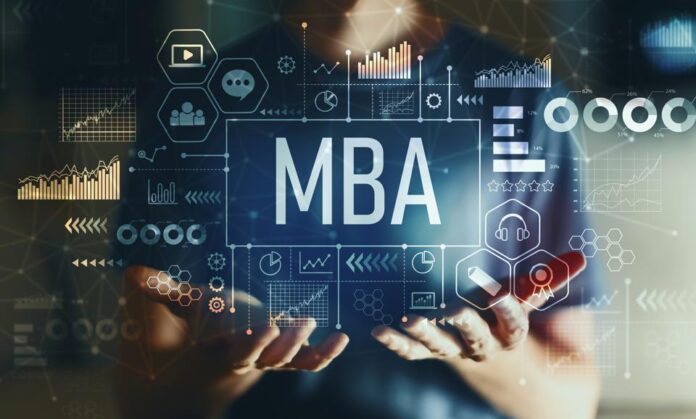 Guntur: Vignan Online, the online arm of Vignan Foundation for Science, Technology, & Research (Deemed-to-be-University), will host a webinar titled "Marketing in the Digital World." Mr. Abhijeet Kumar, Associate Director, Acuity Knowledge Partners, will host the webinar on November 9th at 7 pm (IST). Anyone can join this free webinar by clicking the link: –  https://bit.ly/3ETmaz9
Marketing is about connecting with your audience at the right time and place to promote your business. In the age of the Internet, people can easily connect with their target audience via digital marketing. This consists of various marketing efforts with the use of various media, such as search engines, email, websites, social media, and so on.
This webinar will shed light on how digital marketing has revolutionized businesses. In addition, the speaker will talk about the role of new-age digital tools in the transformation of traditional marketing into digital marketing with an online MBA and BBA degree in Digital Marketing. There will also be a discussion on the importance of digital marketing, the role that digital tools play in revolutionizing marketing techniques, and the wide range of career opportunities with a degree in a Digital Marketing MBA.
"Digital marketing is an instant way to boost your business by promoting your brand not only locally, but globally," says Srikant Nandigam, CEO of Vignan Online. "There are more jobs available in the digital marketing sector as the sector grows. Choosing a career in digital marketing can offer you a fulfilling and enjoyable lifestyle. Digital marketing strategies and tools can be used by any business to boost its growth. Learners interested in a career in digital marketing will certainly benefit from this webinar." he further added.
As per a global survey conducted by Grand View Research, the global market size of the digital marketing sector is 65 billion USD in 2022, which is expected to reach USD 265 billion by 2030.
Vignan Online, with its launch in January 2022, offers MBA, BBA, MCA & BCA programs approved by the UGC in online mode for new-age learners across the globe. For UG students, the BBA program includes electives in finance, human resources management, and marketing. Weekend online sessions are available to working professionals and remote learners during the three-year duration of these programs. There are a variety of MBA courses offered to learners at Vignan, including HR, Finance, Marketing, and Operations. In addition to these courses, the advanced certification offers financial markets, fintech, investment banking, and equity research courses under finance. In the online MBA program in marketing, students can choose from digital marketing and e-Commerce, data science and analytics, and advertising and branding. 
A new batch of MCA and BCA programs has been started by Vignan Online for this academic session. Electives offered in a master's degree program in computer application include Computer Science and IT, Data Science, and Cyber Security, while those in a bachelor's degree program include Computer Science and IT, Data Science, and Cloud Computing. During the program, learners will acquire in-depth knowledge and practical experience in programming, software engineering, web technologies, database management systems, etc. Additionally, they will gain an in-depth knowledge of all necessary technological tools, such as SQL, NumPy, Matplotlib, and Python. Industry-standard topics and elements of cyber security are covered in the cyber security elective
About Vignan Online:
Vignan Online is the e-learning arm of Vignan's Foundation for Science, Technology, and Research (VFSTR) Deemed-to-be University. We offer affordable and high-quality UG and PG online degree programs through an innovative curriculum offered by top-notch faculty. In addition, we aim to help the learners open new doors of opportunities by providing a broad spectrum of resources that provide in-depth and practical exposure.
Also Read: Financial planning for higher education: the considerations and the role of Fintech companies
About Vignan Foundation for Science Technology and Research (Deemed-to-be University):
Incepted in 1977, Vignan (Deemed-to-be-University) is situated in Guntur, Andhra Pradesh. It is the brainchild of Dr. L Rathaiah, Chairman of, the Vignan Group of Institutions. The Group carries a legacy of over 45 years in the states of Andhra Pradesh and Telangana and has been providing on-campus UG, PG, and Ph.D. programs. Known for its ethical and moral standards, upliftment of the learners and first-time engineers of the family, disciplined learning, committed faculty, state-of-the-art infrastructure, and excellent placement record, Vignan has been providing quality education in a diverse and academically inspiring environment. Vignan has become instrumental not only in shaping the future of the learners, making them job-ready but also helping in their overall development, and being successful citizens.
Visit EasyShiksha for skill development courses.