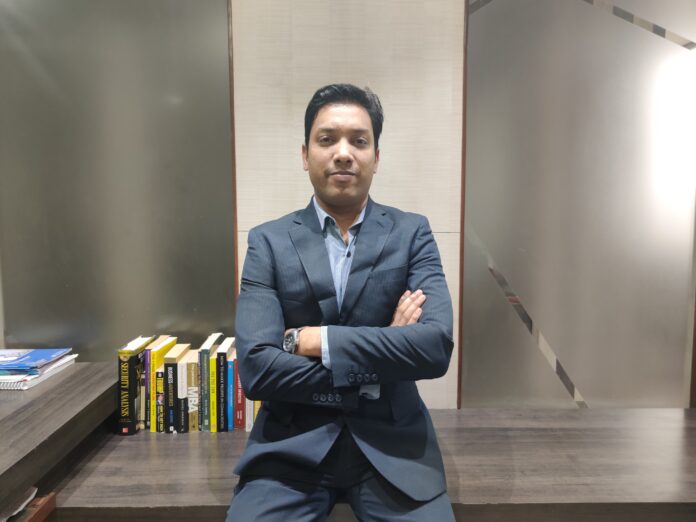 In response to a plethora of global cues, including the rise of the Omicron wave, the Russia-Ukraine war, fluctuations in crude oil prices, global inflation, the Fed raising interest rates, the Europe energy crisis, gigantic FII selling, robust domestic flows, and fear of a recession, the year 2022 rushed the stock market and appeared to be a difficult one as Dalal Street delivered harsh lessons. But what was more surprising was that early in December, both the NIFTY 50 and the BSE Sensex reached record highs. However, the short-term consequences of global challenges may continue and cause volatility, which might spur the stock market in 2023. Since the stock market experiences ups and downs, historically, it has been observed that rather than making short-term, intraday investments, investors have benefitted immensely from holding shares for the long term. While the government has set a goal in Budget 2023 to reduce the fiscal deficit to 4.5% of GDP by FY26 and amid worries about a global recession and a wave of FPI selling that may affect market sentiments in the near future, let's find out what a beginner should do when making investment decisions in the stock market.
Tips for beginners to invest in the stock market
1. Improve your knowledge and skills: The first thing a novice should do is advance his or her market knowledge and expertise before making a decision on the stock market investment. They may go to the NSE website and look for the most suitable online stock market courses to get certified in a variety of themes that may include capital market, derivatives market, investment analysis and portfolio management, and fundamental analysis. They may dispel their misconceptions about the stock market using this strategy, which also enables them to make better investment choices that will enhance their earnings and investments.
2. Should be aware of his risk profile and goals: An investment made without understanding one's risk tolerance and investment objectives will have a significant impact since the investor won't know how to respond when the market collapses. Because risks in the financial market are divided into three categories for investors—aggressive, moderate, and conservative—beginners will typically fall under the conservative risk category and will place more emphasis on minimising than on increasing profitability. A newbie should be thoroughly informed of his or her investment goals in addition to knowing his risk profile because this will help them visualize their future plans clearly.
3. Nature of investment should be long term: One should adhere to long-term investments as a beginner instead of betting on an intraday basis. In comparison to long-term investments or even short-term deals, intraday trading carries a higher risk. Trading calls for regular monitoring, and this technique necessitates extensive market expertise. However, a beginner who is in the initial stage of learning about the stock market should place emphasis on long-term investments, since in the long term rather than making capital gains the investor will also take benefit of corporate actions like dividend, bonus shares, stock split, and share buyback offers.
4. Buy the right stock: It is suggested that beginners opt for large cap or bluechip firms with a track record of long-term growth. The explanation for this is that large cap companies often have lower volatility, making them more stable and with superior long-term growth records and future development plans. For a beginner with a low-risk tolerance, investing in large cap stocks is preferred after studying the company's financials, including its balance sheet and income statement. Large-cap companies are well established and are generally regarded as safer investments than mid-and small-cap stocks, though the returns may vary.
5. Keep a diversified portfolio: Diversification is crucial to remember when it comes to investment since it helps to minimise the risk of placing all of your eggs in one basket and the possibility that the performance of your portfolio might be harmed by one stock. In light of the demand in the economy, new investors should make investments in stocks of various sectors. Maintaining the portfolio's overall health stable will enable them to reduce their risk and cover their losses in the event that any one sector underperforms.
Conclusion
For beginners, it is important to keep in mind that thorough research and analysis will enable them to decide whether to buy, hold, add, or sell a stock. While investing in the stock market involves considerable financial risk, novice investors should consult with their financial advisors first to make an investment decision based on their risk profile and goals. 
Also Read: Embracing Growth and Change: Nice Road Branch Marks Exciting Milestone for the Ekya
Authored by Ravi Singhal, CEO, GCL Broking