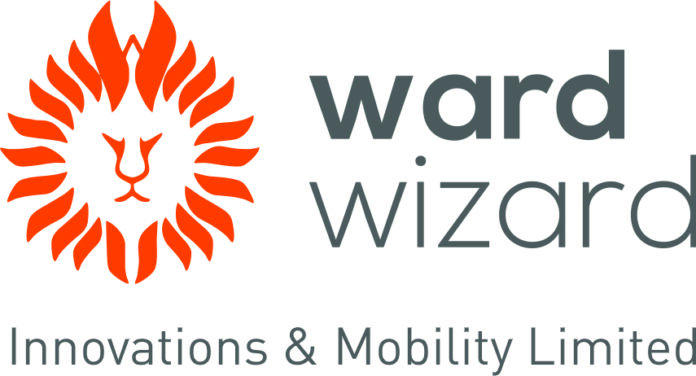 The company will establish the Centre and Global sales office under its wholly owned subsidiary Ward wizard Global Pte Ltd which is recently set up in Singapore.
It will hire a talent pool of 30+ scientists and engineers to design and develop global standard products.
It will collaborate with leading research institutes to develop battery technologies and advanced EV components.
Vadodara, September 13, 2022: WardWizard Innovations and Mobility Ltd, one of the leading manufacturers of electric two-wheeler brand 'Joy e-bike', plans to set up its first Global R&D headquarter in Singapore. The company will establish the Centre and Global sales office under its wholly owned subsidiary Ward wizard Global Pte Ltd, in Singapore. The company has taken this decision keeping into consideration the continuous rise in demand for electric mobility and the need to develop products holistically for enhanced safety.
The state-of-art facility will holistically focus on research and development of two, three, and four-wheelers along with the development of technologically advanced EV products. The company will further expand its scope of research on cell chemistry, Pack Assembly, Battery Management Systems, Motors, and other EV components. It will also put emphasis on enhancing safety measures and developing new battery standards together with leading certification agencies for enhanced safety.
Sharing the company's vision on the development of the Global R&D Headquarter, Mr. Yatin Gupte, Chairman & Managing Director, Wardwizard Innovations & Mobility Ltd., said, "The mobility sector is evolving at a rapid pace globally due to increased emphasis on sustainability. Electrification of the sector will pave the way for creating a safe and secure future for the present and future generations. At WardWizard, we are truly committed to facilitate the transformation of the sector to electric mode while providing the best products to consumers. Our Singapore-based new R&D centre will play a vital role in the evolution of the sector with its unparalleled research and innovation ability. With the best team and unflinching commitment, we are heading towards building a healthier future for the society."
Singapore-based Sunkonnect will be the technical knowledge partner at the centre. The Centre of Excellence will be headed by Mr. Lakshman Gurazada as the Director of Operations. Moreover, under his guidance, the company will employ a talent pool of more than 30 scientists and engineers across the globe to design and develop global standards products in the EV sector. It will further expand its scope for research and development of new models.
The R&D headquarter will also work towards understanding the requirements of the local market in Southeast Asia and developing the products according to the last mile delivery operators. The company will also collaborate with leading global research institutions and companies in battery technology across Southeast Asia.
About Mr. Lakshman Gurazada:
A commerce graduate and ace corporate leader, Mr. Lakshman Gurazada is the Director of Operations at WardWizard Global Pte Ltd, a subsidiary of WardWizard Innovations & Mobility Ltd, Singapore. With his brilliant leadership skills and vast knowledge, he is providing much-needed guidance to the team while leading the organization to accomplish its goals.
Mr. Gurazada has more than two decades of experience in varied roles of analyst and financial project lead. Also, he is an honorary fellow member of Chartered Certified Accountants, UK.
Previously, Mr. Gurazada worked with some renowned financial institutions including Deutsche Bank, Société Générale, and Standard Chartered in different capacities. As a lead project analyst, he was also responsible for supervising the implementation of GST/VAT in India & China for which he earned accolades. He also worked as the Project Manager to coordinate project risks, issues, and dependencies and played a key role in different project implementations. Mr. Gurazada is presently based in Singapore.
ALSO READ : Tiny Tots Celebrate Grandparents' Day at TSWY
About WardWizard Innovations & Mobility Limited:
WardWizard Innovations & Mobility Ltd is a leading auto manufacturing company in the Electric Vehicle (EV) segment under the brand name Joy E-Bike. Being the first listed entity on BSE in Electric Vehicle manufacturing, it is mainly focused on the growth potential in the Indian EV segment to provide clean and greener alternatives to the existing usage of mobility, aligned with its philosophy of driving a positive change. Through Joy E-Bikes, the Company has been providing a greener alternative to traditional fuel-driven bikes. It has footprints in more than 25 major cities across India and aspires to boost this number throughout the country. 
Visit EasyShiksha for skill development courses.