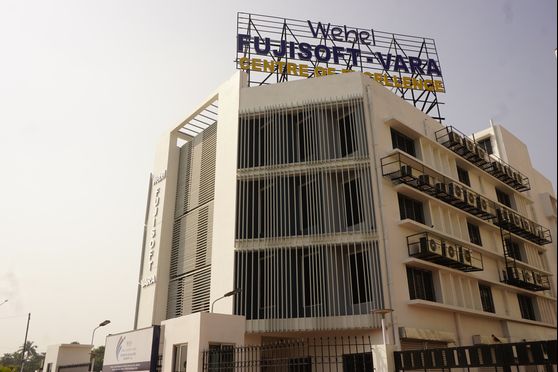 The comprehensive range of courses are focused on Data Science, Data Engineering, Artificial Intelligence, Machine Learning, Deep Learning, Analytics, Cyber Security, IoT, 3D Design & Printing and other technologies
National, April 2023: As companies are rapidly adopting digitization, there is an enormous demand for people with expertise in emerging technologies. This has resulted in a significant gap in terms of the number of skilled people available in relation to the number required. In order to try and bridge this gap, All-India Technical Council and Universities are changing the curriculum to incorporate skills in emerging technologies with conventional technology courses. The new education policy of the Central Govt. focuses on students developing a strong foundation in skills in emerging technologies which will be in demand in the next few years.
ALSO READ: Experts from Dr Agarwals Eye Hospital Urges People to Prioritize Eye Health on World Health Day
Webel-Fujisoft-Vara Centre of Excellence (CoE), an initiative of Govt of West Bengal announced the launch of short courses on emerging technologies to make professionals more job ready and skilled on critical areas that are highly in demand. The courses are aimed to create awareness among engineering students and professionals about emerging technologies, and the opportunities they present for lucrative careers. The skill oriented short courses are aligned to the thrust by the Technical Council of India to create skills and designed as per the requirements by Industry. The comprehensive range of courses are focused on Data Science, Data Engineering, Artificial Intelligence, Machine Learning, Deep Learning, Analytics, Cyber Security, IoT, 3D Design & Printing, and other technologies. These courses can be completed in 6 weeks and the duration ranges from 40 to 50 hours.
Mr. Debashis Majumdar, Director, Webel Fujisoft Vara Centre of Excellence said, "The courses are designed to make the students and professionals job ready and will help to address the gap of skilled professionals in the emerging technology domain. There is a huge talent pool in West Bengal, and we want the students to avail all the resources to make them industry ready. Businesses are on the lookout for people who can meet the industry's present and future skill demands. The students will have access to world-class programmes those train them on skills and support them in finding rewarding jobs."

The short courses provide a good foundation in emerging technologies and will help participants to understand the career opportunities that are possible after specialization. CoE plans to complete training of 400 students from more than 10 engineering colleges in West Bengal by April 2023. Students and colleges who have participated in the short courses have given overwhelmingly positive feedback about the quality of the training and the benefits they realized during the placement process.
The CoE is a state-of-the-art facility in Kolkata developed by Fujisoft Vara Private Limited, a joint venture between Fujisoft Inc., Japan and Vara Technology, India. It is one of India's first platforms that harnesses the full scope of the technologies of Industry 4.0, namely, Data Science, Cybersecurity, Embedded Systems/ IoT, and Additive Manufacturing – all under one roof. It has tied-up with several global organizations and leading technology companies – both to provide the infrastructure, hardware, and software as well as academic support and certification. Some of the companies in collaboration include Intel, nVidia, Dassault Systemes, Stratasys, Trend Micro, Fortinet, IMI Israel, Think Cyber, Israel, Boston Training Academy and Boston IT Solutions to name a few.
The CoE has the best-in-class infrastructure in multiple technologies with the latest hardware, software, training modules, best in the class faculty members, Industry collaboration, hands-on-training, funding opportunities for startups to truly make it the Innovation hub of India. The CoE collaborates with the best Institutions, both in terms of academics and corporates to ensure that we provide the most relevant content. Teaching methodologies are heavily geared towards experiential learning. 70% of the learning is hands-on with opportunities to work on and solve real business problems.
This year Educate yourself and develop your career with EasyShiksha