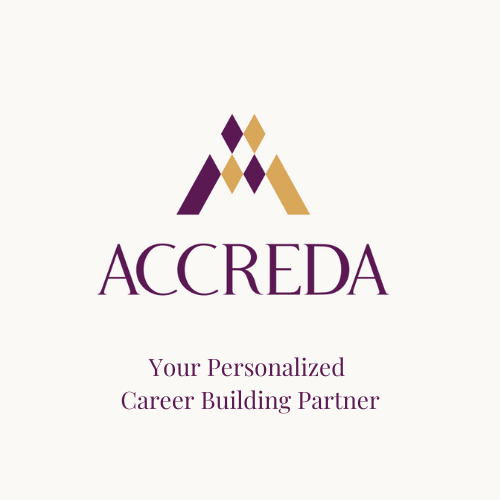 Armed with a proprietary 'Forever Learning and You' (FLY) career and professional education framework, Accreda is championing a shift toward a personalized, outcome-oriented, impact-driven approach to career development
Delhi, February 23, 2023: Marking a momentous development, Keybridge Global Education, an innovative education services organization, has set down the marker for its Edtech 2.0 vision with the launch of Accreda, a personalized career building platform designed for the new-age professional. With the launch, Keybridge aims to redefine how professionals approach holistic career development through tech-enabled self-empowerment and learning that is organic, structured, continuous, and hyper-personalized to their needs.
Accreda's launch marks an evolution in the professional education and career development space. Since the early 2000s, edtech has done stellar work in enabling better access to a wealth of tools and resources for upskilling, reskilling, and knowledge acquisition for professionals. While this has improved access and affordability, it has not delivered the expected improvement in employability outcomes for the workforce as its one-size-fits-all approach is not as effective at scale. As a result, all too often, professionals struggle to apply their new/upgraded skills to improve their job performance and career growth prospects.
Speaking on why a platform such as Accreda, Amol Dani, Co-Founder & CEO – Keybridge Global Education, said, "The current edtech approach is very product-centric instead of focusing on the learner. However, every learner's needs and journey are different and, for effective learning, the individual has to be at the heart of the learning process. With Accreda, we see an opportunity to transform the entire career development and professional education ecosystem. It is the culmination of our Edtech 2.0 vision and will champion the shift from ad-hoc skill acquisition to holistic, tech-driven career growth enablement."
Operating at the intersection of domain expertise, employability skills, expert career coaching, and continuous learning, Accreda leverages 'Forever Learning and You' (FLY), its proprietary career and professional education system designed by global heuristics experts to deliver unparalleled learning differentiation.
FLY's four-pronged framework begins with 'Learner Discovery', where Accreda conducts a series of in-house assessments to analyze the individual's employability skills, domain competencies, and job readiness. For each user, this analysis is mapped against detailed, domain-specific parameters for competency and employability to create a learner profile. This offers users with unmatched insights about their current position, with respect to the market, and areas where they need to improve.
These insights are complemented by a call-to-action, which provides personalized recommendations for the most relevant skills that need development in the context of the domain or the academic program. Developed by Accreda in collaboration with innovative universities focused on workforce development, these academic programs offer comprehensive, up-to-date, and outcome-driven learning.
Moreover, to accelerate career development, FLY facilitates guidance from career experts that have been brought on board to serve as coaches to Accreda learners. This hands-on coaching provides learners with the tools, resources, and expertise for effective career exploration, career planning, and career advancement.
"Degrees and certifications are incredibly useful in getting you a seat at the jobs table. But, by themselves, degrees cannot guarantee success. To truly be successful, professionals need to know how to apply the knowledge acquired in practice to deliver results. That is what Accreda and its proprietary FLY framework are designed to address. We are here to help our learners bridge the gap between education and employability so that, instead of merely counting their degrees, they can truly make their degrees count," added Amol.
Amod Dani, Co-Founder & COO ( India) – Keybridge Global Education, added, "With Accreda, we are not building just another edtech solution. We are developing a personalized career building platform for professionals that aligns with our Edtech 2.0 vision of connecting learning to outcomes and results, which will be essential in addressing the ever-increasing industry-academia gap. We have partnered with domain experts, including leading academic experts, and renowned institutions to create an ecosystem where our users are empowered to explore and learn with a more effective and fulfilling learning experience. It is, essentially, a new way of building new-age careers that doesn't just focus on securing employment but enhancing employability."
But that is not where the differentiation ends. FLY also empowers learners to take greater control of their career growth journey by providing self-assessment tools for real-time assessment of their current skills and domain proficiency. Doing so enables Accreda learners to embark on a holistic journey of continuous, involved, and personalized learning that empowers and informs their career growth and long-term success.
"The Accreda approach is built on the Three Cs of Customisation, Continuity, and Control. We empower them to take charge of their learning and add value by introducing hyper-personalisation with FLY. In doing so, we are customizing learning to the needs, skills, and goals of the learner, and offer them a guided path to continuous learning that keeps them ahead of the curve of a dynamic workplace. We are confident that Accreda will deliver the differentiation that professionals want and desire, and become their partner of choice as they embark on a journey of lifelong learning and growth," concluded Amod
Also Read: ABWA Students Showcase Their Artistic Talent And Dedication To Community Service Through Successful Fundraising Events
About Accreda/Keybridge Global Education
Accreda (a Keybridge Global Education venture) is a personalized career building platform that ensures learners are always employable and job-ready. Keybridge Global Education (Keybridge) is a new-age edtech company that is focused on enhancing employability outcomes. Accreda is Keybridge Global Education's initiative to bridge the gap between current academic career preparation and the on-the-job skills required for a productive and agile workforce.
This year Educate yourself and develop your careers with EasyShiksha