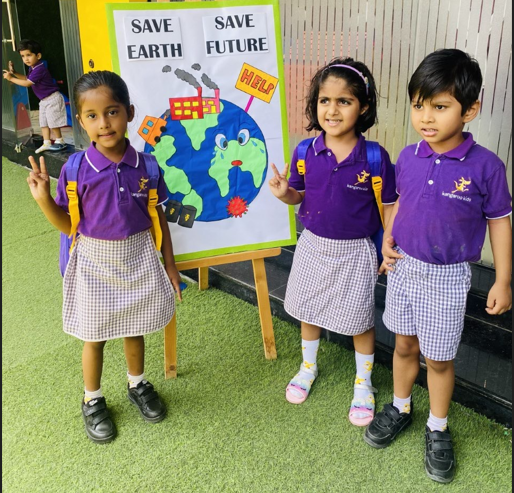 Lucknow, April 27, 2023: Kangaroo Kids International Preschool, India's No. 1 Premium International Preschool Brand, at LDA Lucknow celebrated World Earth Day (marked globally on April 22) by inculcating environmental responsibility among children through art. A total of 80 students took the opportunity to raise awareness about the importance of taking care of the planet Earth through impactful hand-painted artworks.
ALSO READ: Indian Graduates from St. George's University School of Medicine Secure Residencies in US Hospitals
As a part of its curriculum, Kangaroo Kids believes in creating personal awareness & responsibility among children by developing future skills among them. On the occasion of World Earth Day, students were educated about the need to protect and preserve the planet Earth. Students were also encouraged to exercise their creativity and hand-paint artworks around saving the planet. Children coloured bright white canvases with their hands to emphasise the theme of 'Save Earth, Save Future'. Children were also taught about their responsibility in ensuring that the planet Earth remains a beautiful place for the present and future generations.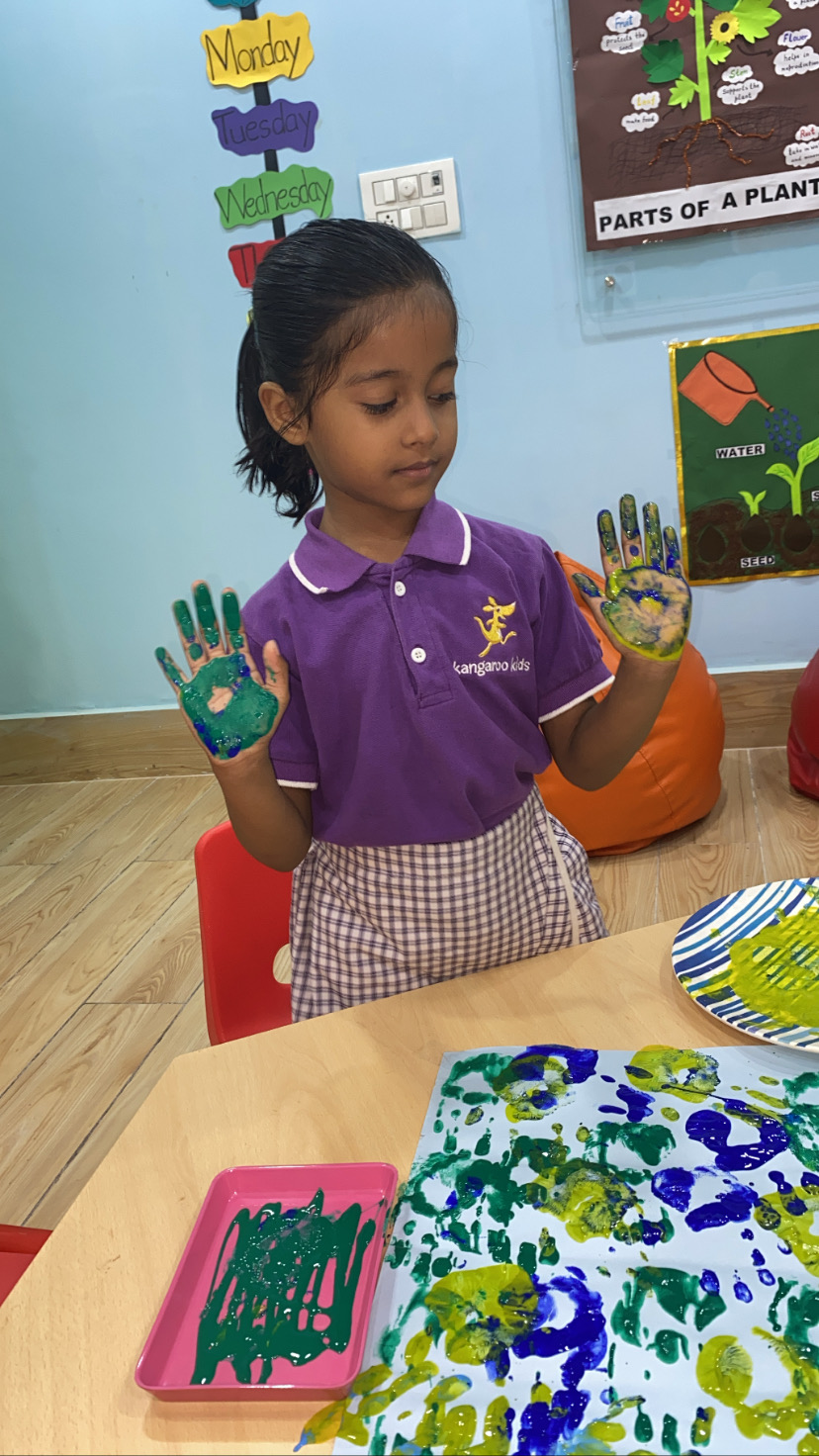 Speaking on World Earth Day celebrations at the centre, Mrs. Gurprit Madhok, Director, Kangaroo Kids, Lucknow LDA, said, "At Kangaroo Kids, we believe that the best way to teach children about the importance of caring for the Earth is to lead by example and instill planet-friendly behaviour in them. Through our World Earth Day celebration, we showcased to our students how they can play a part in protecting Earth through energy conservation, recycling, and protecting the planet. All this was achieved while helping children push their creative thinking through fun artwork. We also raised awareness of the potential threats to our planet's health, inspiring all the young ones to take action and do their part in protecting our home."
Commenting on the initiative, KVS Seshasai, CEO, Pre-K Division, Lighthouse Learning, added, "Encouraging children to engage in various kinds of activities and raising their knowledge and awareness around issues happening around the world is crucial for their growth and acquisition of new skills. During the formative years, children undergo significant developmental changes and gain a deeper understanding of various aspects of life and the world at large. We at Kangaroo Kids ensure that children do not miss out on any opportunity that enables them to grow. On the occasion of World Earth Day, we are proud of the students for their beautiful artistic creations and their underlying message of saving the planet."
The initiative helped inspire the children and their parents to make small changes in their daily lives that can have a big impact on the health and well-being of the planet. Through this activity, Kangaroo Kids students helped spread the reminder about our shared duty to safeguard the planet.
About Kangaroo Kids
Kangaroos Kids is India's Most Desired Preschool Education Brand, with over 30 years of experience, and has a presence in 36+ cities & 6 countries. It has pioneered a whole new concept in learning and kick-started a movement that has transformed the face of preschool education in India. With its iCan Learning System, Kangaroo Kids aims to prepare children to not just live but thrive in an extremely disruptive external world by harnessing their inner selves with the right skills and habits.
The Group
Kangaroo Kids is a part of Lighthouse Learning, one of India's Leading Early Childhood & K-12 Education groups. The group is committed to building a robust foundation & new-age skills in future generations with learner-centered goals that align its network of over 1,200 Pre-Schools and 45 Schools. Lighthouse Learning Group delivers the joy of learning to over 150,000 children every day, empowers more than 1000 women entrepreneurs and employs a talented workforce of over 10,000 people across its offices and campuses.
This year educate yourself and develop your career with EasyShiksha