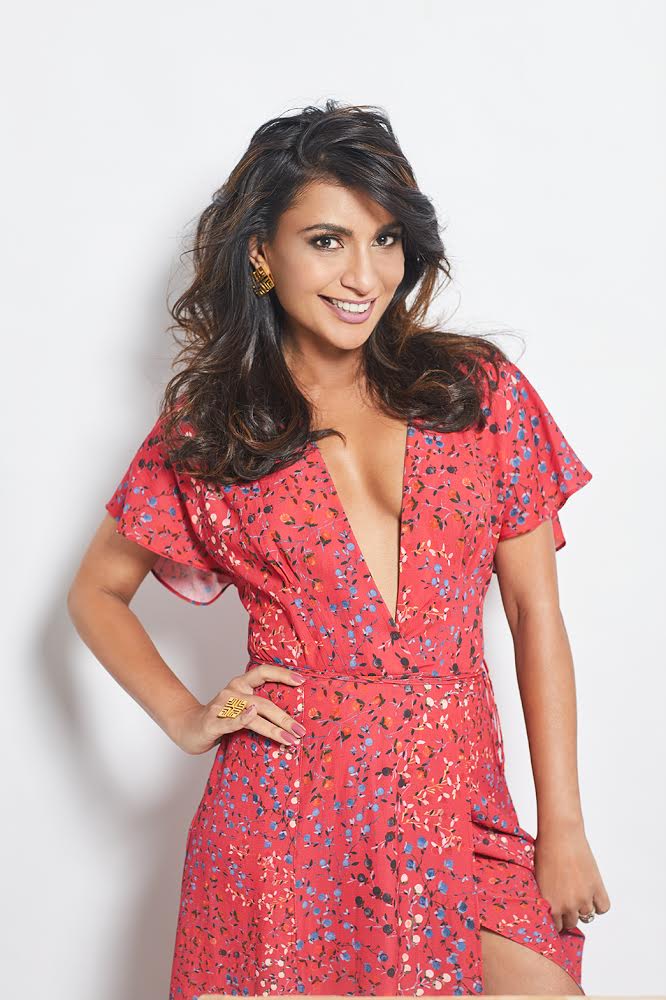 Malini Agarwal- Founder & Creative Director MissMalini Entertainment & Girl Tribe Learnings
From the onset of the pandemic there has been a spotlight on influencer marketing as a crucial part of the marketing mix. The rapid growth of the creator ecosystem over the last few years collided at light speed with the overnight realization of marketers everywhere that most of their traditional mediums were obsolete in the Covid world. The result was not just a "trend" towards influencer marketing, but more of a paradigm shift. Digital content & influencer strategy is now top of mind from the very beginning of the media planning phase for most brands and agencies. All this has happened at the same time when the platform and social media ecosystem has seen seismic shifts as well. With the exit of Byte Dance from India multiple India homegrown video sharing and social commerce platforms have seen tremendous growth, and some global platforms have also seen exponential growth like Snapchat which recently surpassed 100 million users in India. Meanwhile Facebook/Instagram and Google/YouTube continue to capture a super majority of all digital ad spends and remain the most popular platforms for content/influencer marketing campaigns. The surge in demand from brands, and the increasingly complicated platform landscape has left the creator/influencer ecosystem in need of two things – support and organisation. The community needs support to navigate all the format and platform choices, to collaborate with other creators more regularly, and to create content – especially video content – more efficiently. The community needs organisation to maximise their earnings and to amplify their content at scale…in other words, to take control of their own monetisation and career growth! This is what MissMalini, and our partners, will be spending our time on in 2022 and beyond, and we can't wait to show the community what we have in store!

Important Announcement – EasyShiksha has now started Online Internship Program "Ab India Sikhega Ghar Se"

Varun Duggirala – Content Creator, Podcaster, an Entrepreneur, and the Co-Founder – The Glitch.
2021 has been a year of refining what I stand for as an individual, entrepreneur and creator.
The last two years have been a defining moment of reflection and reassessment of how we operate as industries, professionals and as human beings, and 2021 has been a period of building towards action and restarting. On a personal front, I've been able to refine what I genuinely want to build towards and project the same through how I create and communicate with the world around me as a Creator and entrepreneur. We've moved towards a hybrid existence with life purpose at the centre, and that's become essential to operating.
Top Software Engineering Courses
In 2022 I see this trend grow even further and a movement from more of everything to a deeper focus on a few things being the mantra for the future. We've realised the excesses of our existence. In many ways, the business and creator landscape will move towards a more focussed approach of not doing too much and spreading wide and instead focus on clear focussed ways to grow, monetise and live.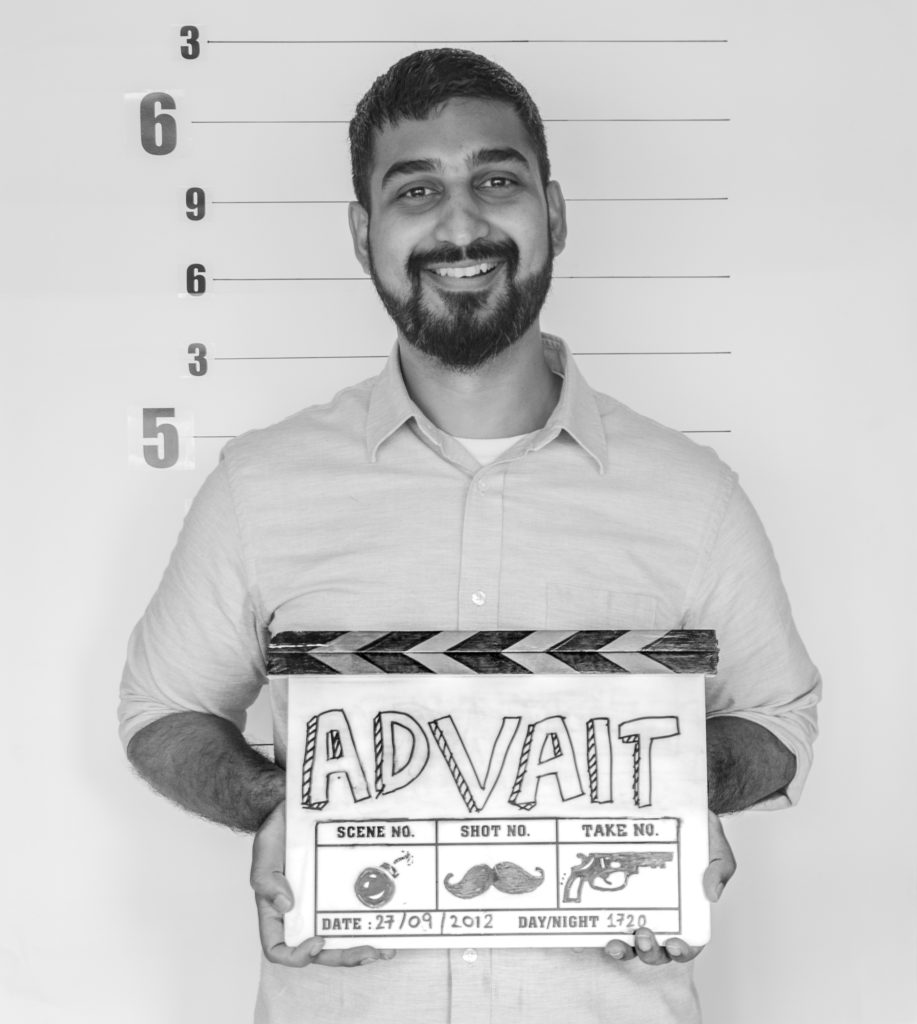 Advait Gupt, Co-Founder & CEO, Kulfi Collective
In the year 2021, our three verticals, Supari Studios, Post Office, and Keeda Media, officially launched as Kulfi Collective. We've seen an increase in demand for online video across the board, and as an united network, we're now able to tap into shared talent and technology to create high-quality online video content at scale. It's been a year full of ups and downs. While it exceeded our business goals in many ways, it was also a year that put many of us to the test in more ways than one. We had the good fortune to generate some of our best work to date. Nonetheless, it was a year in which we learned the value of self-care and mental wellness. 
Empower your team. Lead the industry
Get a subscription to a library of online courses and digital learning tools for your organization with EasyShiksha
Request Now
We are quite optimistic and looking forward to the new year. As the world becomes more open, our top priority at Kulfi is to create a productive, healthy, and happy work environment for everyone. We're working on a hybrid working model that provides employees the flexibility of remote work while also allowing for the collaborative environment of in-person encounters. We're ecstatic about the potential and opportunity that web3 is presenting. There will be a greater emphasis on community building and engagement, particularly in areas such as gaming, cryptocurrency, music, gender, and sustainability.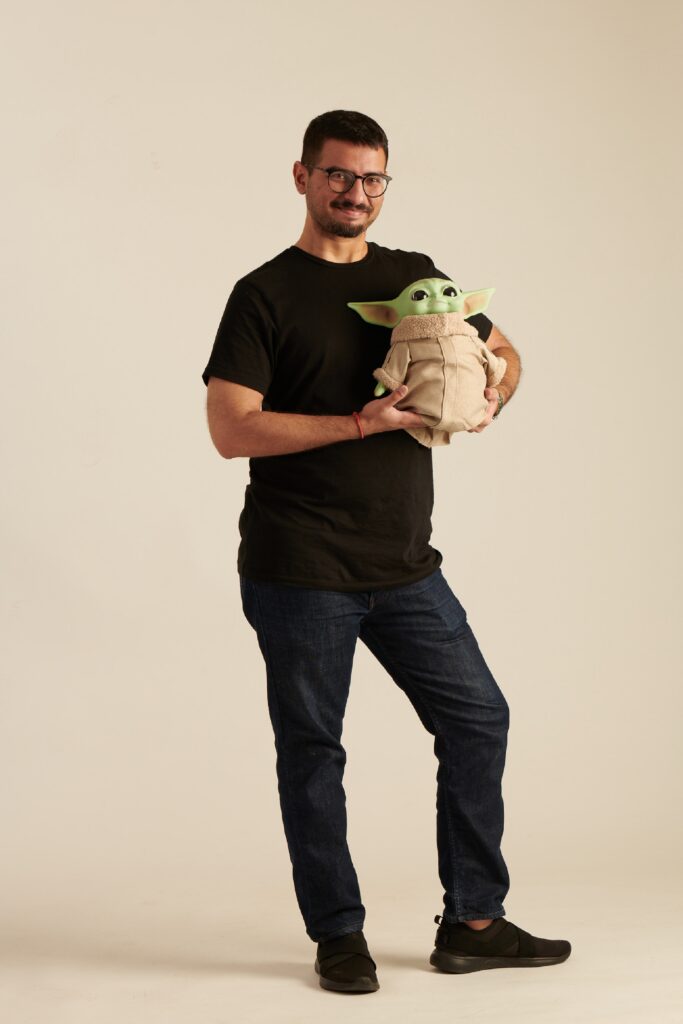 Mohit Bhasin, COO Keeda Media – Vitamin Stree
In 2021, Vitamin Stree has been working on various intriguing projects, and we've released a lot of new points of connection, such as a telegram group for our book club community, a newsletter, new formats, and new creators with whom we may collaborate. At Keeda, we're also working on new IPs that we can offer to both streamers and studios.
Web3 is a very exciting concept for our communities. It provides a new approach for us to engage with our audiences, and it will allow us to give the community greater opportunities to participate in the shaping of the community.
The place for longer-form content is also changing. With so many options, content is increasingly oriented toward niches and sub-communities rather than the general public.
Web3 technologies are becoming more widely used. Virtual production, short form content, audio content, interactive content, and other new means of creating and consuming information, A rise in social interaction across the board – whether branded or not, communities are interacting in the real world.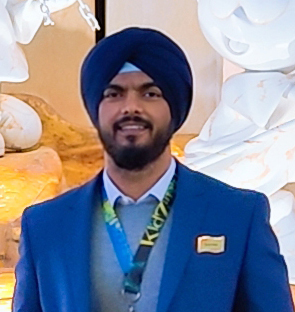 Tarandeep Singh Sekhon, Marketing Director at KidZania India
2021 came with its own set of challenges – the amusement and theme park industry was hit with uncertainty and affected adversely due to the pandemic. Meanwhile, we at KidZania were constantly aligning and re-aligning strategies in tandem with the situation. We worked with faster turnaround time with lean teams – our resilience, agility and dynamism helping us sail through these times.
After a long wait, in March 2021, we finally opened our facilities, only to cease operations soon after due to the 2nd wave and consequent lockdown. Post that, in July 2021, we reopened our Delhi NCR park on weekdays as per local government protocols, while the Mumbai park reopened in October 2021. Generally, weekends garner substantial audiences while weekdays usually see parents working and children attending e-schools. However, our scepticism was put at ease – as we received an encouraging response, leading us to quickly onboarding more activity staff. Eventually, with operations permitted during the weekends, too, we soon marked 10k visitors in a month, and gradually beating our pre-COVID 2019 numbers on several fronts like Family Footfalls and Birthday Parties. Yet, footfalls from school visits have been affected due to the time it will take for schools to bounce back to normalcy. Additionally, our Brand Partnership vertical has been steadily growing. We have signed four leading brands during the pandemic and have been working with them to create unprecedented branded, immersive and interactive role-play experiences – that we will be launching soon in Mumbai and Delhi NCR.
With virtual fatigue at a peak, revenge entertainment/travel/outings are on the rise as families want to just step out into the real world. For 2022, KidZania aims to focus on continuing to provide world-class play and learning experiences for families in a safe and sanitized environment. Meanwhile, we are also witnessing a growing trend of phygital (a blend of physical and digital) in several sectors, including education. Likewise, we have been swiftly moving and adopting tech in our activities and seeking to offer a phygital learning experience to our visitors, yet keeping it authentic and interactive.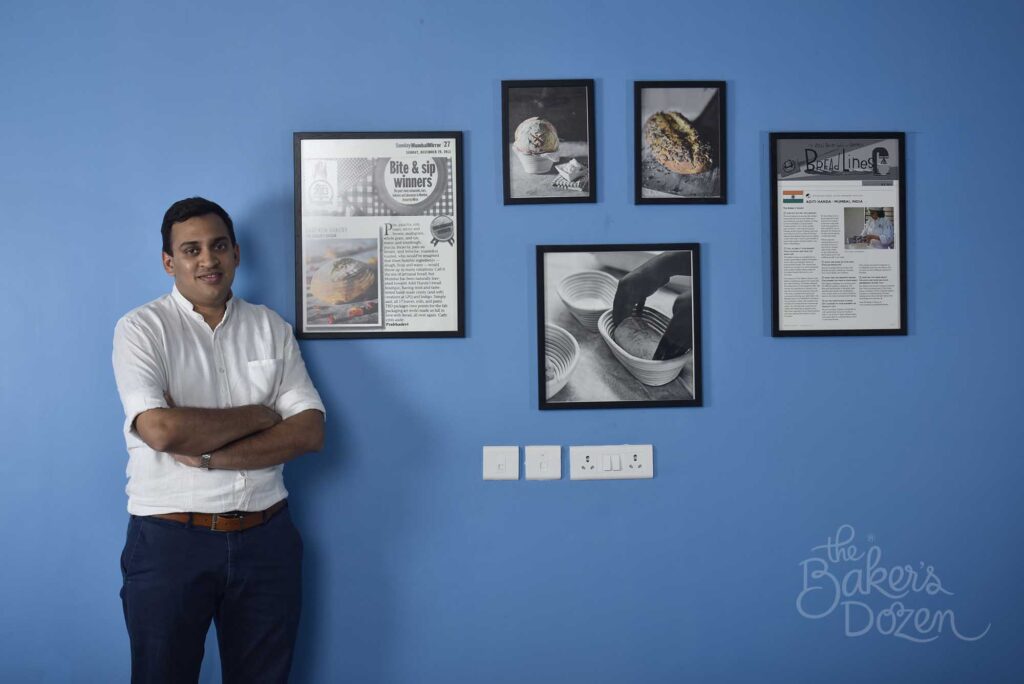 Sneh Jain, Managing Director and Co-Founder, The Baker's Dozen
2021 has surely been a dynamic year for TBD. Our brand has achieved greater heights with a 250 % yoy growth with an ARR of INR 30 Cr. It has also been a gracious year for enhancing customer loyalty and expanding our base too, as we successfully launched across 10 new cities with our retail partners, did impactful digital campaigns such as 'The Dose We Knead' and 'India's first Virtual Sourdough Summit', opened 2 experiential brand stores and 15 + micro fulfillment centers (delivery only outlets) Pan India. We also adapted to the new normal and with the help of our entire team we were able to make our 25000 sq. ft. manufacturing facility pandemic ready by following the GMP & GHP to the T. Our future plans for 2022 includes expanding to Tier-II cities in India, exports to markets like Dubai & Singapore, and make TBD India's largest D2C bakery brand with 100 brand stores and 1000 retail touch points across 25 cities in India.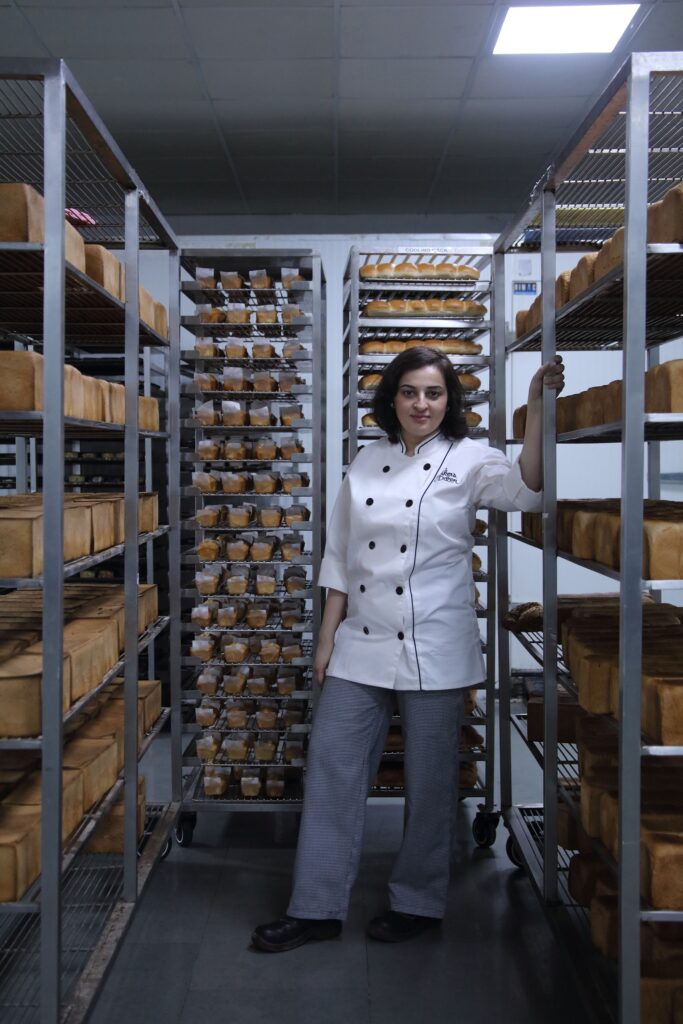 Aditi Handa, Head Baker and Co-Founder, The Baker's Dozen
2020-2021 has been a year of customer centricity. As we have been consistently standing strong by our customers and understanding their needs at length, we have been rewarded generously in terms of sales, growth and visibility. Especially, post our millionth sourdough sell-out moment and successful launch of The Dose We Knead campaign, we witnessed a swelling demand for our products with 250 % growth this year, followed by the launch of 2 brand stores in the span of 2 months and 15 + micro fulfillment centers (delivery only outlets) Pan India.
We are expecting a similar growth and self development pattern in 2022. Starting internally, we are planning to formulate new products such as cake premixes and more, that makes at-home baking an easy effort for future chefs and bakers and also complementary categories like Dips, Juices etc. Secondly, driving automation in more & more processes to increase efficiency at the production level is in pipeline too, as our production capacity has already increased from 60 tonnes a month to 150 tonnes a month in the last 2 months Further, with handmade products making it to mainstream, our new year goals includes leveraging our customer driven marketing pattern through sampling availability at all our stores, especially for our Sourdough range. With the launch of our recent stores, we have come to a realization that sampling stations at the stores really helps customers in making the final purchase call, and also treats them with an experiential / personalized service format by the brand through the respective store teams.
Pradeep Krishnakumar, Co-Founder and COO, Zouk
We came out very strong from the pandemic, having grown 10x from pre-Covid levels. The shift to online and the love for Made in India products really helped take our Proudly Indian bags and wallets to a larger base. We crossed over 1 lakh customers as well who have bought Zouk products. We also raised two rounds of funding, which puts us in a comfortable position from a capital standpoint. D2C went from being an unknown to becoming the most popular thing. 2022 will be a test to see if consumer behaviour continues to be online or not. Personally, I expect an even bigger shift towards online, given a consumer will have access to high-quality, branded products across India. They no longer have to adjust to what's available in their local shop. This will be a game-changer for online D2C brands. Also, just like India-SAAS, I expect many D2C brands selling their products globally from India.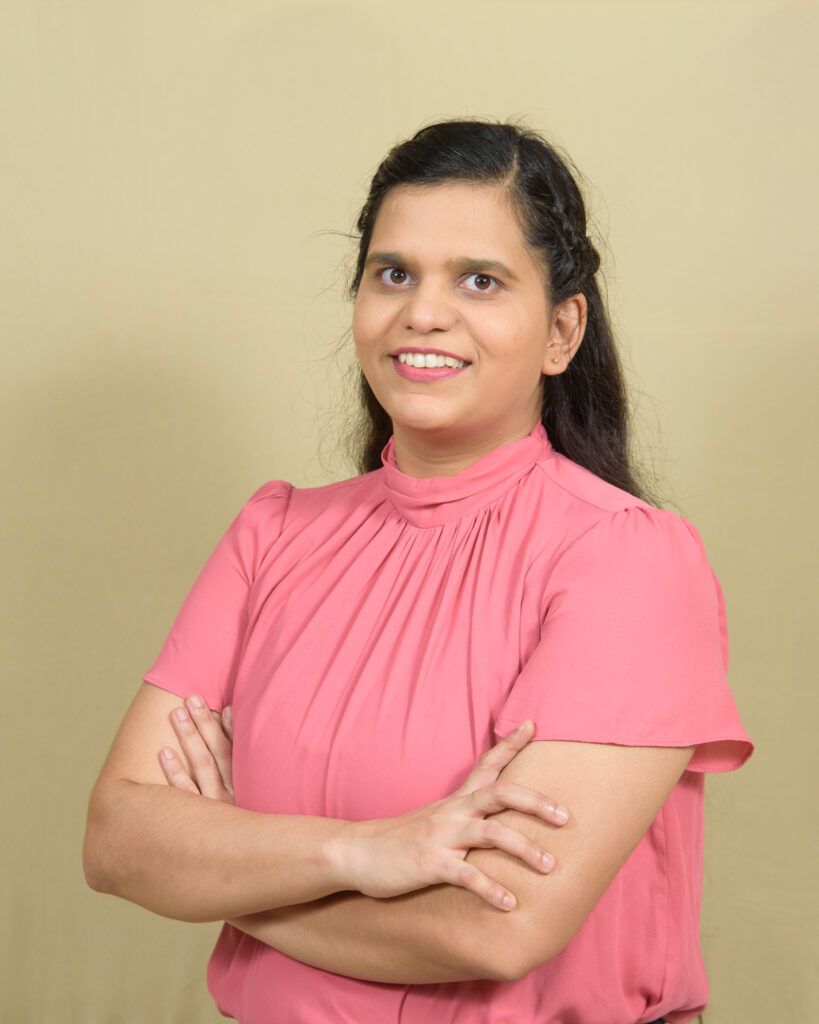 Disha Singh, Founder and CEO, Zouk
2021 was an inspirational year. India rode the CoVid wave and broke all records in terms of vaccinations. That had a very positive impact for us at Zouk, where consumers restarted their travel and hence needed new bags and wallets. This trend will further ramp up demand for our products in 2022. The year also saw a big shift towards supporting local businesses. The Vocal for Local push really nudged consumers to support a Proudly Indian brand like ours. Lastly, we saw some phenomenal IPOs of companies run by women leaders such as Nykaa, Bector Foods which is inspirational for women entrepreneurs like me to build a large business and receive public market support. I expect even more such listings in 2022 and support for women-led Indian businesses by consumers globally. Personally, we aim to expand our collection and take our Proudly Indian story to the world.
Kausshal Dugarr, Founder and CEO of Teabox
The year 2021 has turned out really well for Teabox, widening our horizons than ever before and more than meeting our expectations. The changes around the world impacted both – the palate and mindset of tea-drinkers, which led us to hit the 'refresh' button by rebranding with this changing culture. So far, Teabox was positioned as a Premium luxury tea brand, targeting a specific demographic with a developed taste for premium Indian Single Estate teas. However, the onset of the pandemic and 2021 has enabled us to learn much more about the market. With the market being unlike what it used to be five years ago, tea-drinking culture has shifted from merely functional to a more experiential form. Growing awareness about the varieties and offerings of the Indian tea gardens has encouraged people to gravitate towards experimenting with tea and finding their niche. Not only that, but the next-gen millennials are eager to try out newer tea types, branching out to savour-white teas, herbal blends, caffeine-free alternatives, and fruity-floral tisanes, which can make great cold tea. Plus, given the meditative quality of tea, people are rediscovering tea as a moment of pause.
Furthermore, our environmental-conscious consumers seeking sustainability are switching to loose-leaf teas, which are better for both the cup and the planet. Teabox, in turn, too, has a deep commitment to the environment and community – driving us to pledge to reduce 80% of our plastic consumption by 2024.
While the pandemic has already changed much in regards to operations, we intend to maintain a steady relationship with our tea drinkers in face of the new variant. Moving forward to 2022, we want to elevate the tea-drinking experience for a regular tea-drinker and want our tea-loving community to grow by creating awareness of the rich world of fresh India teas, a holistic platform, a one-stop sustainable solution where every need of a tea aficionado is met.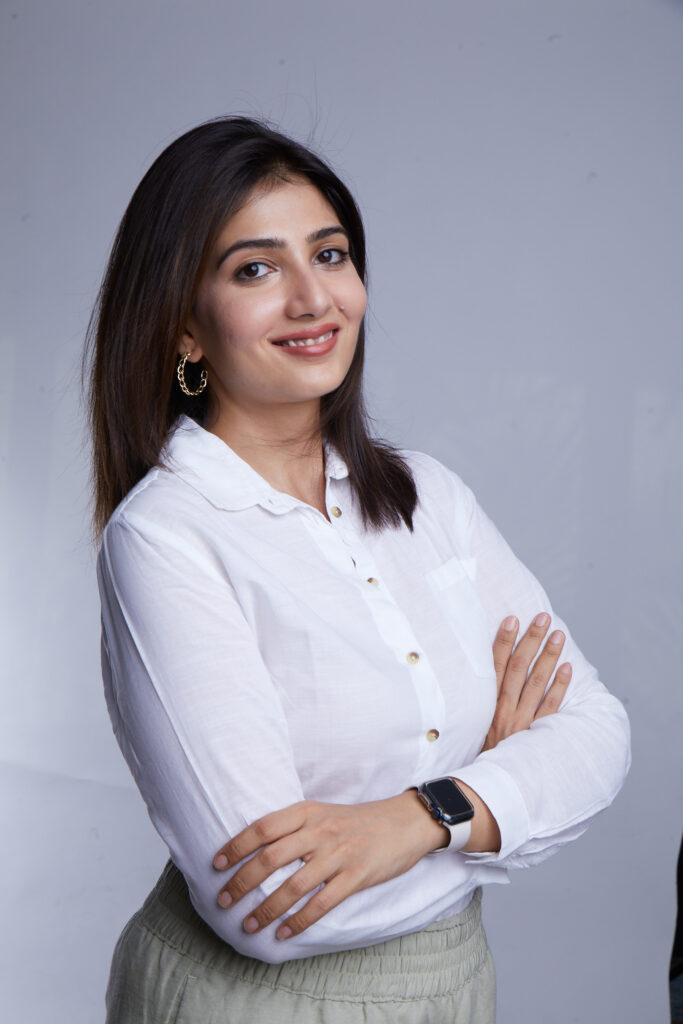 Khushi Govil – Associate Vice President, Talent – MissMalini Entertainment
The first quarter of 2021 was slightly slower due to the second wave of COVID-19 – nobody wanted to sound unethical, and we, too, were very sensitive about it because that wasn't the right time to market anything. However, things picked up in the second quarter of the year and now, everything is more or less opening up, looking hopeful once again. Brands have started to allot their commercials into diverse streams now, which is amazing. I expect 2022 to be a game-changer since 2021 has set the stage for countless new opportunities. This year, we had influencers and talent coming up with their own products, NFTs taking over the world by a storm and much more – the scenario is changing completely, which is why I am very excited for 2022! Apart from that, I am also eager about the upcoming trends. For instance, till today, the digital world was a 2D idea, but now, it is on its way to transform into an immersive 3D experience. Additionally, the creator economy is also heading towards bigger and greater things like investment and so much more. 2022 will be a groundbreaking year for everyone with all that it has in store, and I am super excited to witness it all!
Ms. Geeta Ramakrishnan, Ontological Coach and Author
The last two years have been a harbinger of perpetual and significant changes. Funnily, change is not constant – the faster we adapt to change, the better – like adjusting to the WFH situation. Now that we are used to working in e-office structures, interacting with colleagues in physical office spaces – especially with those we have met only via zoom calls – may also take some time adjusting. Change is never comfortable or easy and hence mental well-being was one of the most significant rising issues during the pandemic, people are now grasping the benefits of having a mentor or a coach.
Here is an analogy – when children are weak in maths or if they desire to learn and be competitive in tennis or piano, their parents will seek the best tutor or coaching school. Furthermore, those suffering from a headache, cold or a stomach bug will visit a doctor and take care of their physical health. Along these same lines, the concept of a coach or a mentor is equally important – not only if there is an issue, but for general mental wellness. This coming New Year, I would like to see widespread awareness about mental wellness and more people naturally taking on coaches as a mentor or a reflector who holds a mirror to them and enables them to enhance their life journey
For information related to technology, visit HawksCode and EasyShiksha
ALSO READ: Who's the winner? Team Men vs. Team Women in the Teachers
Get Course: Web-Development-with-Angular-JS