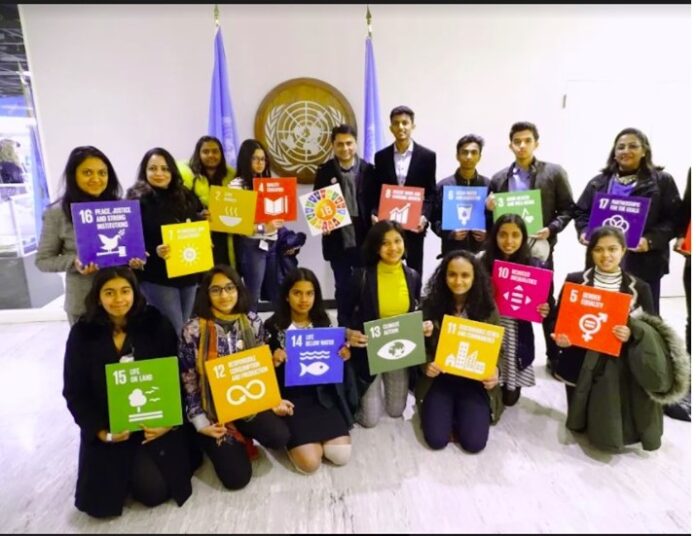 UN-accredited Youth Focused 1M1B invites applications for the 2022 batch of Future Leaders program
Aims to create 1 lakh Future Leaders in Climate Action
Shortlisted students will present their actions towards climate change at the 1M1B Summit at UN headquarters, New York
New Delhi, March 23: UN-accredited not-for-profit organization 1M1B (One Million for One Billion) Foundation has announced the launch of a new batch for its 'Future Leaders' program. The aim of the Future Leaders program is to find and nurture the world's most promising youth leaders into human-centered leaders by taking action towards the UN Sustainable Development Goals (SDGs). The theme for Future Leaders program 2022 is Climate Action & Sustainability.
Climate change is already happening and it is the most critical issue that needs immediate attention and action. Climate action is also one of the 17 SDGs to transform our world.
Thus, the objective of the Future Leaders Program 2022 is to produce future leaders in Climate Action & Sustainability who can choose to address climate-related causes around energy, water, farming, food, fast fashion, sustainable menstruation, climate migration, plastics, climate jobs, marine lives and more.
The 1M1B is a youth-focused organization that mobilizes youth to take action on global challenges like climate change, environment, education, health & wellness, water conservation, entrepreneurship, jobs, start-ups etc. Launched in 2017, The Future Leaders Program by 1M1B is designed to help students develop their leadership by supporting them to find their passion and purpose through a framework to convert them into an actionable project aligned with UN SDGs while developing Industrial Revolution 4.0 through real-world projects that create real on-ground impact. A personal mentor is assigned to the students who works closely with them to help them navigate challenges and achieve positive impact.
At the end of the program, students emerge as human-centric leaders who prioritize human values and morals over business and profits.
The last date to apply for the Future Leaders program 2022 batch is April 10, 2022. Link to apply – https://bit.ly/FLinterest2022
Manav Subodh, Managing Director of 1M1B says, "We need to shape a future that works for all of us by putting people first and empowering them. We need to create leaders who prioritize human morals and values over anything else. We need human-centric leaders to uphold humanity, use technology responsibly and create a difference. The 1M1B Future Leaders program, focussed on developing such leadership skills amongst today's youths, is a step in this direction."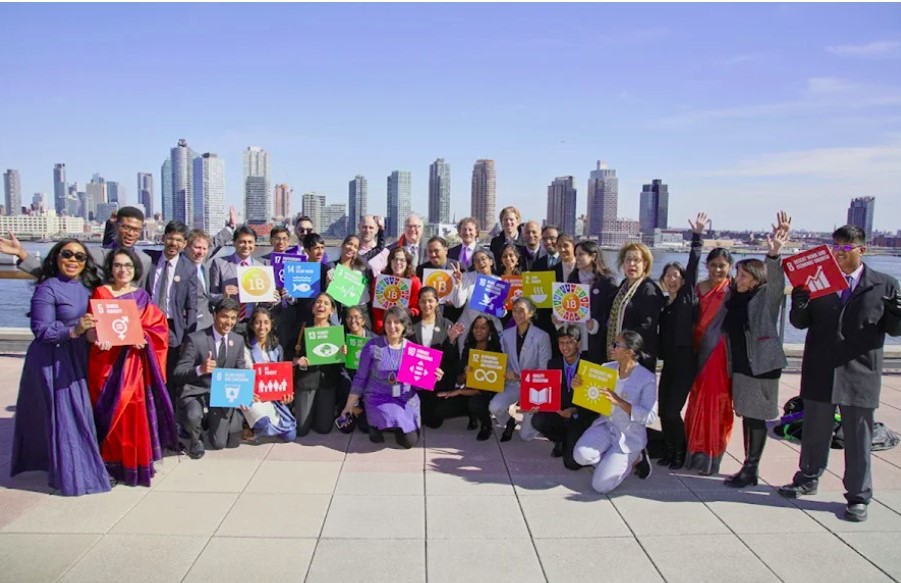 The top students from the program are selected on the basis of their project work and a Super 7 self-evaluation criteria to participate in a 3-day trip to New York where they are given the opportunity to showcase their impact as youth advocates at the 1M1B Youth Summit at United Nations Headquarters in New York City and will have the opportunity of talking about their work to diplomats, media, foundations, and influencers from across the world. Over 120 1M1B youth from India have presented their work at the United Nations, New York. Additionally, the top students are provided other opportunities like workplace experiences and micro-internships with organizations, interactions with global leaders, media coverage and international speaking opportunities.
About 1M1B Foundation:
One Million For One Billion (1M1B), is a social innovation and future skills initiative aligned to the United Nations Sustainable Development Goals (SDGs). Established in 2014, 1M1B is a United Nations accredited 501c3 non-profit organization with special consultative status to the UN Economic and Social Council (ECOSOC) and associated with the United Nations Department of Global Communications. In India, 1M1B Foundation has been given the GuideStar seal of transparency and was also awarded the prestigious Great Place to Work certificate. 1M1B programs are available in over 200 schools and 152 villages of India. Over the last 5 years 1M1B has trained over 100,000 youth who have created 1500+ jobs and grassroot entrepreneurs and raised over 1 million dollars to support communities impacting more than 50,000 people. Over 120 youth from India have presented their work at the United Nations, New York. 1M1B exists to activate 1 million leaders who will positively impact 1 billion people for a sustainable planet.