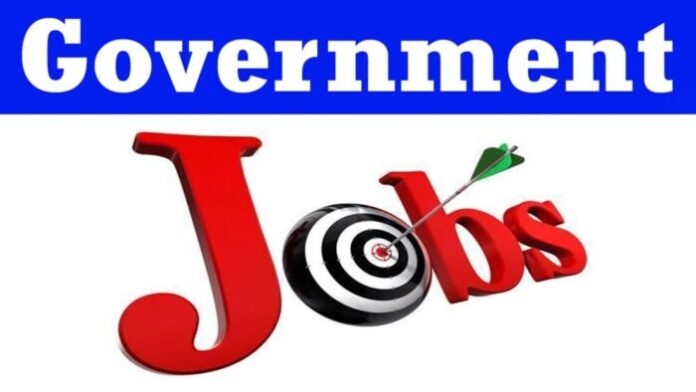 After passing 10th or 12th everyone wants to do a government job but there are very few lucky people who get a government job after 10th / 12th. Today the competition in every field has increased a lot and due to this it has become difficult to get a government job as well as a private job.
After that, if the reservation is spread in the country, then you get a government job. If you want to do a government job then after 10th and 12th you can also apply for it. There are some government jobs that do not require any special degree or qualification. Today we tell you how you can get a 10th 12th Pass Govt Jobs.
Importance of Government Job?
For a child from a middle class family, a government job is nothing short of a boon. They are told in advance that after studying a good education, you have to prepare for a government job and a government job should be your ultimate goal.
The most important thing for all this is education; nothing can happen without studies. But some people are like this. Whether it is due to compulsion or due to some problem, they are not able to complete their studies. If you have something, you are also tenth pass then there is a government job for you as well as we have mentioned below –
How to Get a Government Job after Passing the 10th?
Many people find it impossible to get a government job after doing tenth, but there is nothing like this, you can get a government job even after doing tenth, it is mandatory to have 50% marks in your tenth. After 10th you can apply for these government jobs –
Police constable
Indian Railway
INDO-TIBETAN BORDER POLICE FORCE
Forest Department
job in Anganwadi
Like in many fields you can get different types of government jobs. Although only tenth pass people can get their jobs, at some places after 10th they can also ask for a small diploma. In these fields you have to take an exam to get a government job.
ALSO READ: BridgeLabz enables more than 40% of women to get jobs!
How to get a Government Job After 12th?
You can apply for jobs in government departments and banks after getting 50 percent marks in the 12th examination. Some banks like SBI hire 12th passed candidates for Clerical Jobs. For appointment to such posts, it is mandatory to have 60 percent marks in any stream in class XII. After 12th you can also apply for the post of TTR and Ticket Collector in Railways.
After passing 12th you can apply for these government jobs
UPSC, NDA
UPSC, SCRA
SSC, LDC
RRB station master
Eligibility For SSC and RRB Job
To get the job of SSC and RRB, the candidate must have passed with 50% marks from any recognized board. For SC and ST category, this eligibility is 45%. The age of the candidate for this post should not be less than 18 years and not more than 28 years.
Eligibility Criteria for UPSC, NDA and SCRA
To get the job of UPSC, NDA and SCRA, one should have passed 12th class from a recognized institute with a science stream. Physics, Mathematics and Chemistry are compulsory in your subjects in class XII. English should also be your subject till class XII. The examinations are organized by the government for these posts.
The selection of the candidate is done on the basis of the marks obtained in these examinations. The minimum age required for NDA is above 16 and maximum 19 years. The base age for SCRA is 17 and the greatest age is 21.
Conclusion
In today's time, the importance of a government job is so much in the society, if a big and different respected identity is to be created, which is a different kind of government job. And why not. A better option is a government job because a government job gives good security along with a good future. In a way, the live score makes it secure. And our expenses get fixed in a way in our life.
Better salary is available, no pressure remains. Overall, a government job is a ninja technique to make life secure in a way. Just like learning Ninja Technique requires a lot of practice, effort and training, in the same way, education is needed to get a government job.
Requires hard work and preparation. So now you people must have understood that even after 10th and 12th you can apply for a government job, just you should have some ability, according to your ability, you are given a job, you are on any one of the above mentioned jobs. By focusing you can make your career in it. Thank You.
Government Job Practice Test Series