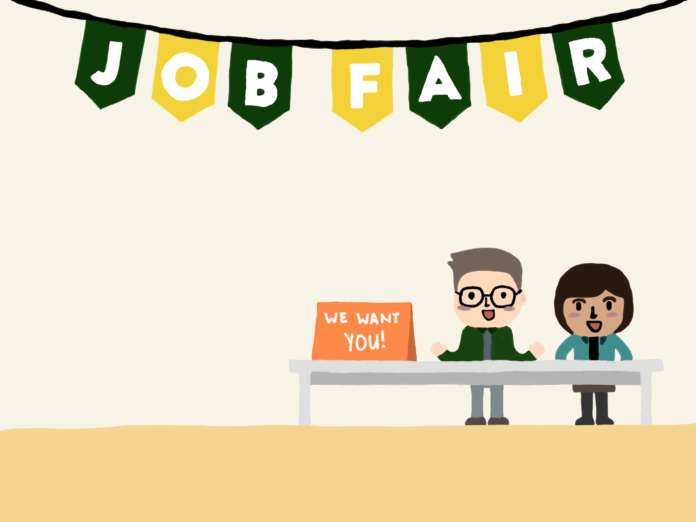 This virtual career fair by Careernet Prism will host over 1,000 diverse professionals under this year's theme, 'Championing Diversity at India Inc.', which will focus on employers building an inclusive workforce at their organisations.
This event will provide a platform for job seekers with 3+ years of experience from the LGBTQIA+ community, women, women returning to the workforce, Persons with Disabilities (PwD), and Armed Forces Veterans
Bangalore, 21st September: Careernet, India's leading talent solutions provider, announced the 5th edition of its 'Diversity Career Fair', a virtual career fair hosted by Careernet Prism. Scheduled for September 23, 2023, from 11:00 AM to 1:30 PM, this event is set to attract more than 1,000 professionals from diverse backgrounds, potentially making it India's largest Virtual Career Fair catering to a broad and varied audience. The event strives to bring together individuals with over three years of experience from across the country with employers that foster an inclusive and diverse work environment.
Careernet Prism, an initiative of Careernet, is dedicated to assisting employers in fostering inclusive workplaces that embrace diverse talent. With its focus on the theme "Championing Diversity at India Inc.", this year's event provides professionals from all corners of the country with a unique platform to engage with some of India's top equal-opportunity employers. The virtual career fair strives to promote empowerment and equality by bringing together candidates from various intersecting diversities.
Partnering employers for this year's career fair comprise Citi Bank, TESCO, Phillips, and Crisil, actively seeking candidates to fill a variety of positions across technical and non-technical roles. This event is dedicated to fostering equitable access to career opportunities for individuals from various backgrounds, including the LGBTQIA+ community, women, women returning to the workforce, Persons with Disabilities (PwD), and Armed Forces Veterans.
ALSO READ: Shaping Tomorrow's Leaders: The Lexicon MUN 2023 Wraps Up in Grand Success
"In today's dynamic business landscape, companies that proactively take measures to foster an inclusive workplace and opportunities for a diverse workforce to grow will flourish in the long run. Although we have witnessed positive growth in diversity hiring in recent times, we have yet to ensure the proper integration and sustainable retention of candidates from underrepresented groups and communities. According to Careernet Prism's recent report, 70% of companies aim to recruit 3-5% of their employee strength from the queer community, but they were able to achieve only 1.5-2% last year. The Career Fair will act as a solid foundation for diverse candidates to engage with workplaces that are committed to empowering individuals with the knowledge, skills, and opportunities needed to excel in their careers, regardless of their background or identity. At Careernet, we are dedicated to holistic development. We are confident that this year's event will pave the way for greater opportunities for our diverse talent pool" explained Mr Anshuman Das, CEO and Co-founder of Careernet.
The community partners of the event are NASSCOM Foundation, SignAble, Spectrum of Inclusion, and TALMS.. Representatives from our community partner, SignAble Communications, India's first on-demand Sign Language interpretation service for the deaf, will be interpreting the event proceedings in Indian Sign Language in real-time to foster inclusion for deaf and hard of hearing attendants. The interaction at the networking booths will also be signed in ISL by sign language interpreters.
The job fair also boasts several informative sessions and has something for everyone. The keynote address on the topic, 'Beyond Just Numbers: Enhancing Cultural Competence at India Inc.', will be delivered by Ms. Madhu Singhal, the Managing Trustee/Founder of Mitra Jyothi. The event will also witness a panel discussion on "The Future of Work: India Inc. Adapting to a Diverse Workforce", powered by the NASSCOM Foundation, featuring leading industry experts and thought leaders.
Important Announcement – EasyShiksha has now started Online Internship Program "Ab India Sikhega Ghar Se"
Up to 100 job openings across various domains will be available to candidates attending the event. Some of the positions that the applicants may explore, but are not limited to, include Research analysts, Managerial positions, Full-stack developers, Brand Marketing Executives, Client Servicing, Software Engineers, Data Scientists, Corporate Communications, Project Management, DevOps, Legal Counsel, Marketing and Consultants among others.
About Careernet
Careernet is India's leading talent solutions provider. Founded in 1999, the company's mission is to shape the careers of talented professionals and scale teams for organisations. We help companies acquire the best talent by making their recruitment experience seamless with technological innovations. We offer a comprehensive suite of talent solutions, some of the prominent ones being, Recruitment Process Outsourcing, Permanent Hiring, Professional Staffing, Leadership Hiring, Diversity, Equity and Inclusion, Digital First Hiring, Talent Branding, Research and Consulting, Premium Hiring, and Career Transitions. Today, Careernet serves over 1,000 active clients across 3 business brands and has more than 2,000 employees, with dedicated offices in multiple locations across the country.
One of Careernet's landmark initiatives, Careernet Prism, is a gambit to secure a strong footing in the realm of Diversity, Equity, and Inclusion. Careernet Prism envisions the creation of safe, inclusive, and all-embracing workspaces with diverse talent for everyone of its clients. Prism seeks to be a one-stop-shop for hiring, training, sensitisation programmes, curation of ERGs, and exclusive events aimed at women/women returnees at the workplace, PwD, LGBTQIA+ individuals and Indian Armed Forces Veterans.
This year educate yourself and develop your career with EasyShiksha