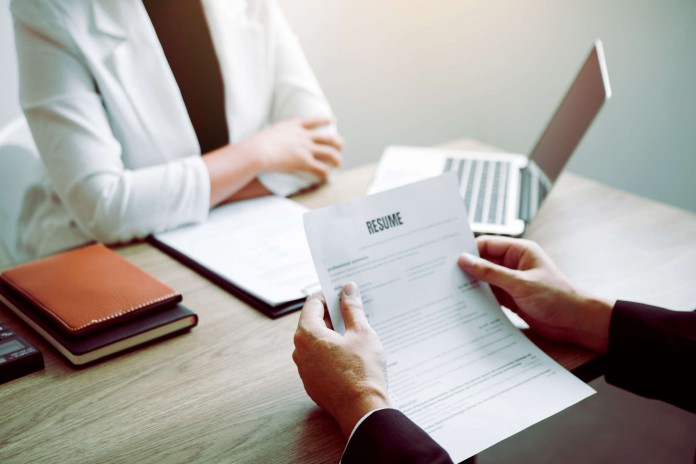 Dr. Ketan Kotecha, Director of Symbiosis Institute of Technology, Pune 
The Market Scenario"Talent Shortage 2020", a comprehensive survey by the prestigious ManGroup revealed that as recently as two and a half years ago, around 63 percent of companies failed to find the ideal engineering and IT talent that they need. The study serves as a warning call to the Indian education system, which since Independence has confidently churned out countless engineering graduates, with hopes to ameliorate the knowledge economy, and thus, powering the larger economy as well. Adding to the chagrin, the 2023 edition of the report mentions, around 77 percent of companies complained of a talent crunch.
Similarly, in view of the rapid change in what is known as industry-relevant skill, a 2019 study by the well-known job assessment portal, Aspiring Minds, noted that not only are 80% of engineers in India misfits in the industry but a minuscule 2.5% of them hone artificial intelligence knowledge, and only 5.5% know basic programming. On the international front as well, the skill gap persists in the frontier technology arena, as over 80 percent of IT leaders find insufficient skilled labour that could actualise their envisioned software engineering and cloud-related operations.
The figures may cry doomsday but for those pursuing engineering, there is much to look forward to. For the wise, the recognition that industry players are lamenting a massive skill gap would be a clarion call to utilise their college days judiciously. Moreover, moving away from the alarmist statistics, it is worth noting that despite all, engineers have been at the forefront of the industry, regardless of the field: Management, core engineering, Finance, or Operations. 

Playing by the strength
What has set the engineering discipline apart from the host of other qualifications is the sheer grind the degree puts the candidates through. To cope with the vast syllabi, engineering candidates learn to be quick on their feet, devising methods of assimilating large sets of information. Also, they develop heightened analytical skills to meet the demands of the challenging curriculum, while at the same time becoming hands-on, owing to the practical nature of the discipline.
However, with the emergence of new technologies, the classic virtues of the engineers such as the ability to assimilate information, good analytical faculty, and a hands-on approach, won't suffice any longer. So far these skills alone have held engineers in good stead in challenging roles such as product developers, but now, engineering candidates must top their core engineering capabilities with the trending market skills. 
ALSO READ: Mumbai City student to represent India at the 'Student Climate & Conservation Congress 2023' at National Conservation Training Center, USA.
Skills to Acquire
To begin with, candidates should focus on soft skills, such as critical thinking, which serve as the basis of all the innovative work the industry demands of them. In fact, solid critical thinking will also help them master emerging technologies and meet the exacting industry standards for professionals.
Further, the revolutionary results that the industry leaders are looking to achieve would be impossible without AI & ML. Not only can the technology solve industry problems more efficiently than was previously possible but also with solid skill in AL & ML, engineers can materialize path-breaking things that were erstwhile only imagined. Another new technology for engineers to learn is No-code or Low-code development. With this technology, several of the traditional core engineering tasks can be done better and quicker. Also, much like AI, Low-code development processes, such as Siemens' Mendix, can be used to create one of the most magical inventions of today's digitized industry: Digital Twins.
Already Digital Twins have disrupted the manufacturing and prototyping processes, rendering them more and more fail-proof and resilient. Therefore, needless to say, the true potential of Digital Twins is yet to be seen, given that they do not just have applications in computer science engineering but also in traditional engineering streams such as civil, mechanical and electrical engineering. Similarly, Data Science which in the last few years has become one of the most rewarding disciplines in the market, would be essential for fresh graduates to learn, in order to scale the height of success. Moreover, given Data Science's massive applications across fields and the first-rate mathematical ability of engineers, it's a marriage made in heaven.
Further, for aspiring entrepreneurs who want to be at the forefront of commerce, core engineering and technical skills ought to be complemented by a solid foundation in business studies. Even those in industry positions would profit from business knowledge, as to manage an enterprise a keen sense of commerce is required to make key decisions and gear any operations towards profitability.
In this age of home delivery and cloud kitchen, Zomato is the perfect example of how engineers with keen business sense can bring about a paradigm shift in consumer behaviour. The IIT alumni-led start-up not only came about at an opportune time in India when there were fewer players in the food delivery market but also with careful marketing, the company set a trend wherein people understood the convenience of the services it offered.
To conclude, the more students upskill while in college, the easier it will be for them to stay abreast with the latest technological developments in the later years, thus making it easier for them to future-proof their degrees. And, as for now, critical thinking, business knowledge, AI and ML, Low-code/No-code development, and Data Science are some of the essentials engineers can pick up to stay ahead of the curve.
This year educate yourself and develop your career with EasyShiksha