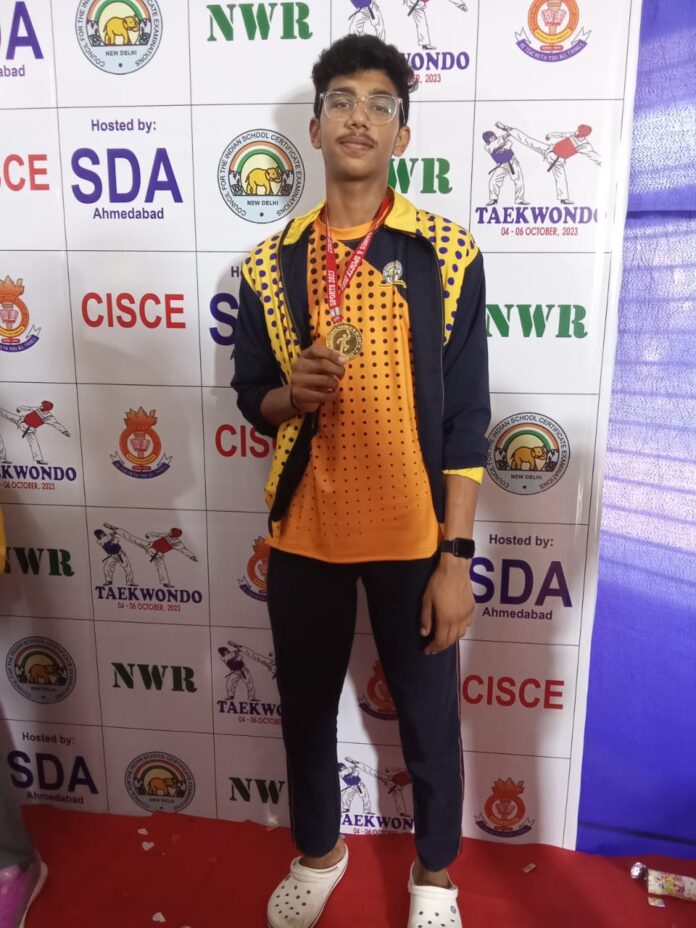 – Orchids Athletes Shreyas and Agastya Manjunath on National Stage
Bangalore, 19th October, 2023: Shreyas and Agastya Manjunath, two outstanding young athletes from Orchids The International School, Sahakar Nagar branch have left an indelible mark at the CISCE National Games and Sports 2023.
Shreyas J, a Grade 10 student secured Gold Medal at the CISCE National Taekwondo Championship 2023 in the 55-59 kg category. The championship, held at the SDA-Hr School in Ahmedabad, witnessed fierce competition with a total of 18 participants from Karnataka and an impressive 52 participants in his  category.
ALSO READ: Taekwondo Instructor Swetha from Orchids The International Wins 2 Gold Medals in South Korea
Agastya Manjunath, a Grade 8 secured Gold Medal in the Swimming (Freestyle) under 14 boys category. The tournament, held at the Padukone Dravid Center for Sports Excellence in Bangalore, featured a total of 40 talented students.
Both Shreyas and Agastya have qualified to represent ICSE at the SGFI (School Game Federation of India) 67th National School Games to be held in December.
About Orchids The International School
Orchids International School is one of the leading international K12 school chains in India that started its journey in 2002 with its first branch in Hyderabad. Modern physical infrastructure, personalized attention, and a carefully curated curriculum provide uniformity in all OIS schools. OIS follows the CBSE and ICSE curriculum infused with international teaching methodologies to provide a strong emphasis on personality development along with academic excellence.
This year educate yourself and develop your career with EasyShiksha