The white-collar job market continues to evolve, offering numerous opportunities for young and experienced professionals. As 2023 sees the emergence of new and exciting job roles, Naukri.com JobSpeak index reveals specific roles which are witnessing peak demand either for freshers or experienced professionals:
ALSO READ : Besides money, fighting the mafia was the biggest challenge in driving Super 30: Padma Sri Anand Kumar, renowned Mathematics educator
1. Cyber Security Experts: Cybersecurity concerns are multiplying, and because of this, large-scale professional hiring is happening in this domain. There has been a 51% increase in hiring experienced cybersecurity experts in recent months vis-à-vis last year. Freshers have also found a wealth of opportunities in this domain.
2. Data Engineers: Businesses increasingly rely on volumes of data generated from each business transaction for daily decision-making and long-term strategic planning. This prompted a 43% rise in hiring data engineers across senior experience professionals vis-à-vis last year. With data insights holding key accountability in all critical decisions, Companies prefer only rich experience candidates for this role, as demand for freshers declined for the Data Engineer role in April 2023.
3.       Sales Positions: Demand for freshers across Direct Marketing and Retail Sales positions have seen a 50% increase. Regional Sales Manager and Branch Sales Executive offers for freshers have also risen by 31% and 26%, respectively. This shows the preference for sales roles among freshers across multiple backgrounds. Experience professionals also witnessed decent demand for sales roles, with recruitment for Regional sales managers going up by 33% and hiring for Sales Heads going up 30% in April 2023 compared to last year.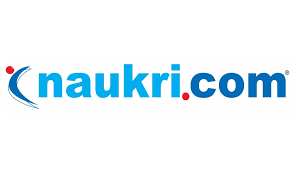 4.       UI/UX Designer: Driven primarily by multiple new players emerging across E-Commerce / Internet space to help them build a new platform, which fits well with their target market, there has been a 25% increase in hiring freshers for UI/UX roles vis-à-vis last year. This role seems to be heavily dominated by the presence of freshers only to capitalize on their new thinking capabilities and new technical skills recently acquired by them.

5. CRM Architects: The growing efforts towards customer retention have led to a rise in the demand for experienced CRM Architects, with a 62% increase in hiring of seasoned CRM professionals compared to last year. The role has evolved as a specialized niche role only for seasoned professionals, with demand for freshers being negligible for the CRM Architect role.
As we move further into 2023, and with new avenues of AI technology coming up, we expect both freshers and senior professionals to have plenty of promising and emerging opportunities, in addition to the above-listed roles, in the rapidly evolving white-collar job market. 
This year educate yourself and develop your career with EasyShiksha