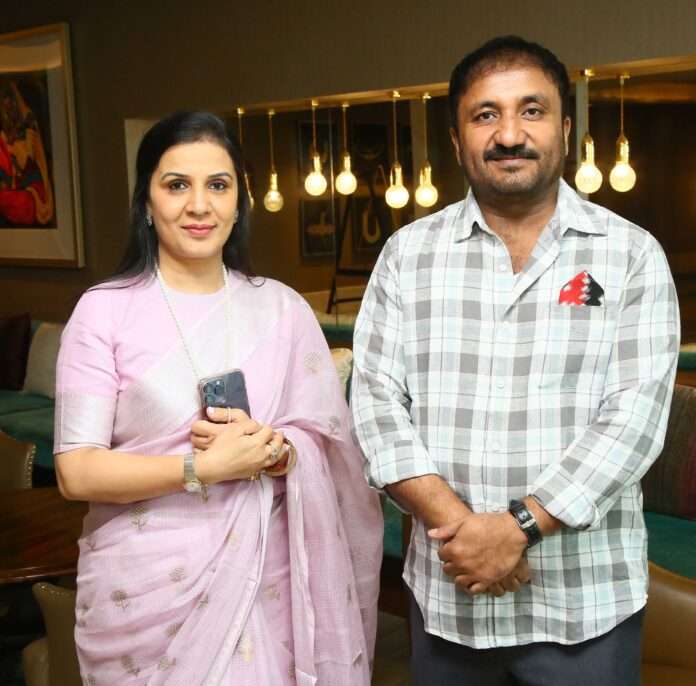 Don't teach what is easily found in Google Search. Tell your life examples which are not found in such searches, Anand Kumar, tells teachers
Hyderabad, June 25, 2023: Besides money, and resources, Fighting the mafia, and continuing my mission has been the biggest challenge, I have faced, said Anand Kumar, a Mathematics educator, best known for his Super 30 program, which he started in Patna, Bihar.
He was in Hyderabad on Saturday at the invitation of the FICCI Ladies Organisation (FLO) and addressed in a function that continued till late evening a 300-plus audience composed of FLO members, parents and students. He was in conversation with Ms Ritu Shah, Chairperson of FLO in Hotel Kohenur at Madhapur. He had a free and open conversation.
ALSO READ: EuroKids Celebrates International Day of Yoga, Nurturing Toddlers' Well-being Nationwide
I got death threats and my non-teaching staff were stabbed, but our mission of training underprivileged children for IITs who cannot afford to pay coaching centres, he said.
You know Super 30 is a super success, but you have no idea what challenges we faced in continuing this program for the past 21 years, he told his audience.
All we had was a dream, no money, no support, whatsoever. And added that there were challenges from the mafia. We just had abundant energy and willpower; Anand Kumar told his audience.
Earlier welcoming gathering, Ms Ritu Shah, Chairperson of FLO said Anand Kumar was invited to address parents, teachers and students under our program empowerment, progress and inspiration.  Education is the most powerful weapon to change anything in the world. Education is an investment in the future, she said.  Education empowers women to shatter glass ceilings, she added.
She informed that FLO national body completed 40 years and to mark the occasion it was planning to host a two-day Art Festival in October in Delhi.
Super 30, the ambitious educational program which is the brainchild of Anand Kumar and Abhyayand, the former DGP of Bihar, selects 30 talented candidates each year from economically underprivileged sections of society and trains them for the JEE. The program was also portrayed in the 2019 film, Super 30, starring Hrithik Roshan as Anand Kumar
Starting in the year 2002 each year it tutors 30 to crack the toughest exam JEE to gain admission into IIT. My mother, Jayanti Devi cooks food for the students, he shared. Anand Kumar, Abhayanand, and other teachers tutor them. Students are provided free accommodation and study material. No donations are accepted, except for help in their work.
Anand Kumar shot into fame for his yeoman service and sacrificed his personal life. BBC, New York Times, featured him.  He received praise from many well-known personalities.  He has been a guest lecturer at prestigious institutions such as IITs, IIMs, University of British Columbia, Tokyo University and Stanford University and many more.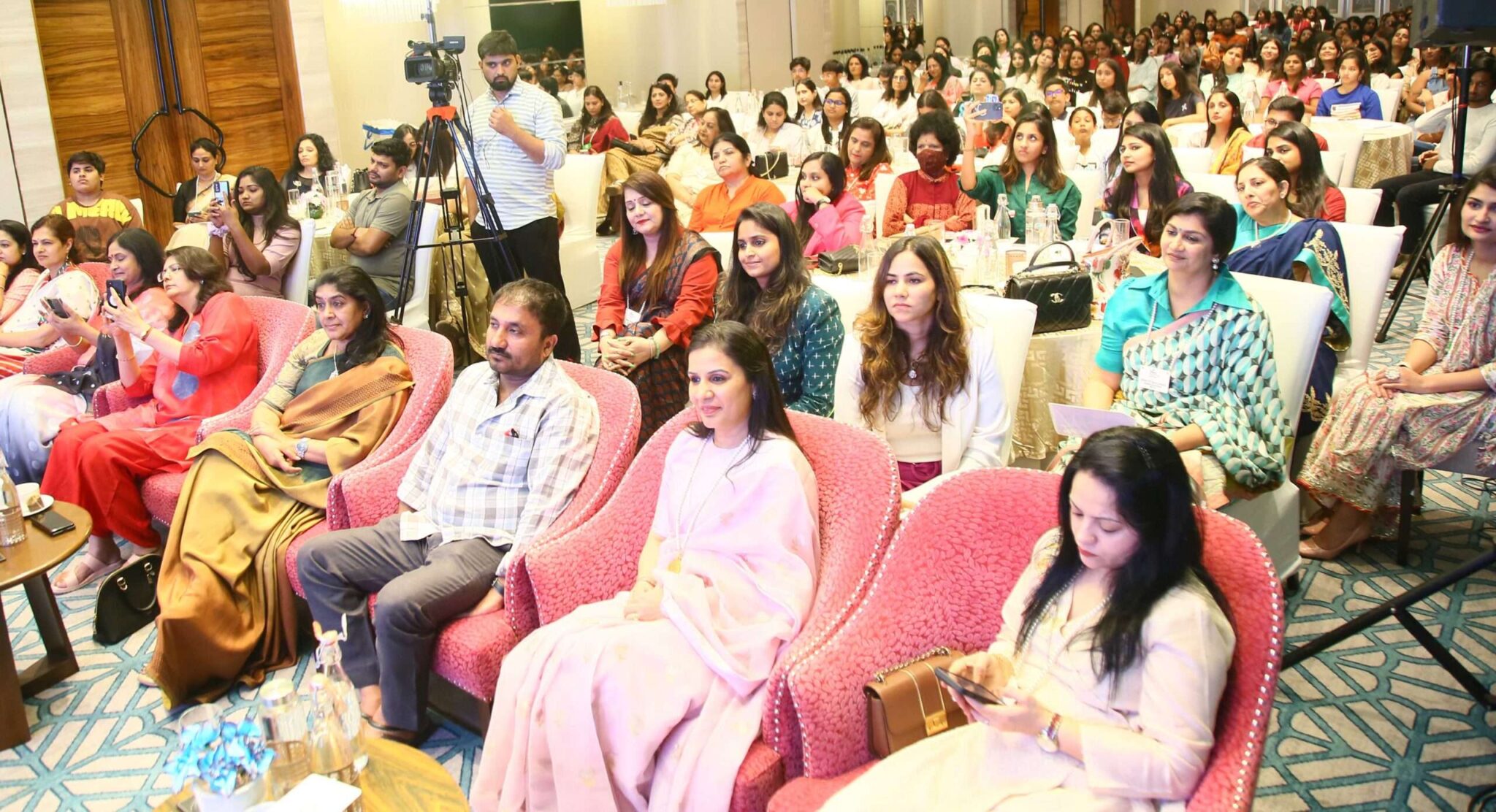 His ambitious educational program changed the lives of many. Speaking to Ritu Shah, he gave examples of Abhishek Raj, Anupam, Shashi Narayan, Nidhi Jha, Shivangee Gupta and others and how the program impacted many lives.
Abhishek Raj, who was working at a restaurant, was one of our first batch students. He was a child labour. He used to come to Hyderabad also. He hailed from a small village in Nalanda district of Bihar. The family was surviving with the meagre money his mother earned. Super 30 changed his life. He got selected for IIT Kharagpur. Now after holding important posts in London, and Moscow, he is now in America in a good corporate job.
Anupam, a son of a maidservant and an auto driver. He did IIT and IIM and is now earning an annual pay package of INR 80 Lakhs.
Shashi Narayan, who couldn't utter two lines in English properly went to IIT Kharagpur and is well-settled in life. Anand Kumar shared an inspiring story of another student of the Super 30 batch. The boy not only got selected for IIT Kharagpur but stood first in the whole world in the European Science Scholarship competitive exam. He works with Google in London and married a British girl.
Speaking further he said, women have broken glass ceilings. Now it is the turn of the men, who should excel in typical women's roles and prove their mettle that purush (men) also can do women's roles well. Girls perform better in cracking IITs. Girls always outperform boys in all exams. We want to see more girls in Super 30, he said.
He outlined the role played by his mother and he credited 50% of the success of the program to his mother.
When asked about his feelings on receiving Padma Shri honour, he said, the recognition was fine, but the biggest honour would be when more underprivileged children's lives are impacted.
Talking about changes he wants to see in the educational system, he said teachers must explain concepts well so that students understand them well and find their application.
Anand Kumar gave four super mantras for success to get going in life.  01. Put 100% effort, eat, sleep, and breathe your goal; 02. Be positive, even when things go wrong, as they may sometimes, 03.  Put continuous hard labour.  There is no substitute for hard work.  There are no shortcuts to success. 04. Perseverance, put in continuous efforts, he said.

Many students, teachers, and parents in the audience also asked him questions. Replying to one of the questions, he said he did not have any plans to diversify or go beyond the current activity they were engaged in. He asked the audience to share ideas if they have any on the same. However, we have plans to open a school that can lay a strong foundation. He also shared that they were focusing equally well on online training programs.
Giving his observations replying to a question, he said teachers have to be students. Constantly learn and stay ahead with your experience, teach not what is easily found in Google search. The best and original input you can add to your lessons is your own experiences, which no student can find in Google Search. Kids are more tech-savvy than their teachers.  Teaching is a noble profession. It is the only profession that teaches all the professions he said.
This year educate yourself and develop your career with EasyShiksha