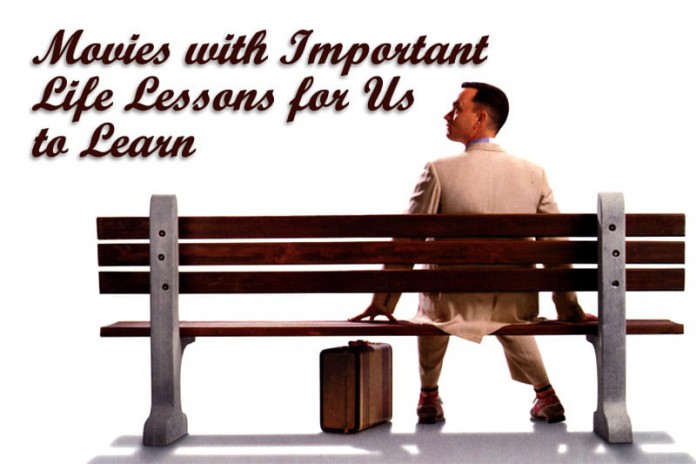 Life is a blend of happiness, sorrows, rage, dilemmas and disappoints etc and so are movies with the potions of entertainment and lessons. Some movies are brought into life in a magical form that they become both an entertainment as well as lessons.
Some of those movies are being listed below that had every touch of every feeling on which we run. They brought on our screens that it's not always about happy beginnings or catastrophes, we end up losing or hitting rock bottom but how we take it and to what we turn these losses into, matters and by the end of these movies we could feel the wisdom that they were carrying through all the way.
Movies that taught us Lessons for Life-
The Perks of Being A Wallflower:

Important Announcement – EasyShiksha has now started Online Internship Program "Ab India Sikhega Ghar Se"

Top Virtual Reality Courses
More Courses With Certification
The Perks of Being a Wallflower is a 2012 American coming-of-age drama film based on Chomsky's novel of the same name. The literal meaning of the title is the advantages of being on the sidelines. Wallflower is a shy or quiet person who doesn't talk much and is just a silent observer in a party or a huge crowd which is the lead character of the movie, Charlie.
The movie taught us some great life lessons like-
Accept that life is a constant process of figuring out who you are. Be nothing but yourself, even if it takes you a while to figure out what that actually means.
Happy memories can get you through hard times.
 It is important to recognize the difference between doing anything for someone and doing everything for someone.
Life moves forward no matter what, whether or not you choose to go with it.
You need to value yourself before others truly can.
Me Before You
Top Software Engineering Courses
Me Before You, originally known as the best-selling book by Jojo Moyes, is now a major motion picture that has left a great emotional impact on audiences. The film's heartrending story and honest characters teach many valuable life lessons that are often times overlooked in the busy lives we lead. This movie will make you cry a river by the end of it because you would know that the run time has ended.
The characters of the movie, Louisa and Will ends up teaching lessons like-
Be thankful for what you have and appreciate the little things.
Live boldly and have no regrets – "Just live."
Love heals pain; embrace it.
 Live life to the fullest.
 Be compassionate toward others.
The Fault In Our Stars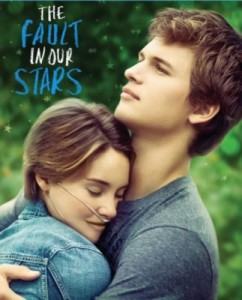 The fault in our stars is a 2014 American romantic drama film directed by Josh Boone, based on the novel of the same name by John Green. Both the movie as well as the book has magic within the character and the pages. Augustus and Hazel,the main protagonist of the movie are simply life changing because of the lessons below-
The world is not a wish granting factory.
Some infinity is bigger than others.
You don't get to choose if you get hurt in this world.
We should not be in the business of denying ourselves                                                   simple pleasures.
The Theory of everything: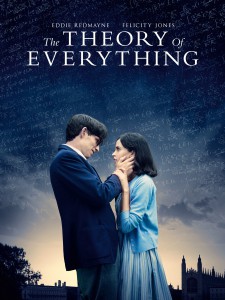 The Theory of Everything is a 2014 biographical romantic drama film with the details of the life of the theoretical physicist Stephen Hawking from the memoir Travelling to Infinity: My Life with Stephen by Jane Hawking, which deals with her relationship with her ex-husband, theoretical physicist Stephen Hawking, his diagnosis of amyotrophic lateral sclerosis and his success in physics.
Life changing lessons existed in this movie which are-
You're stronger than other people think you are
Will makes everything possible.
Happiness doesn't just happen. You have to search for it. 
It matters that you don't just give up.
Tamasha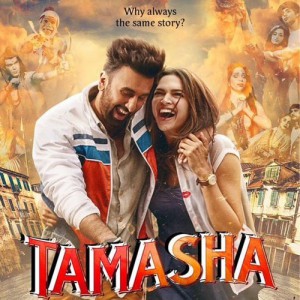 Tamasha is a 2015 Indian romantic comedy drama film written and directed by Imtiaz Ali. The film tells the story of character Ved Vardhan Sahni (played by  Ranbir Kapoor) in three stages–as a nine-year-old child, a 19-year-old adolescent and a 30-year-old adult in a drama-based non-linear screenplay.
The film is not a cup of tea of every viewer but it has got some serious life related lessons which are-
Always follow your passion.
Only you can change the end of your story.
Don't kill the child within you.
You cannot run away from yourself.
Every Human has something hidden inside itself.
Inside Out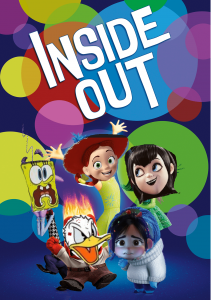 Inside Out is a 2015 American 3D computer-animated comedy film. Inside Out," a comedy-adventure set inside the mind of an 11-year old girl, is the kind of classic that lingers in the mind after you've seen it.
This animated movie teaches lessons which we couldn't realize since forever which are-
Happiness is not just about joy.
Don't try to force happiness.
Sadness is vital to our well-being.
Mindfully embrace—rather than suppress—tough emotions.
Paper Towns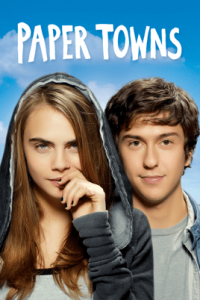 The film version of John Green's popular young adult novel, Paper Towns, has many a teenager and adult alike fluttering in excitement over the story of love, friendship and adventure. It  captures the audience with its light hearted humor, emotions and makes you think about your life choices.
Lessons this movie taught us are-
Get out of your comfort zone.
Don't fall in love with the idea of a person.
Everyone gets a miracle.
Don't judge a book by its cover.
Dear Zindagi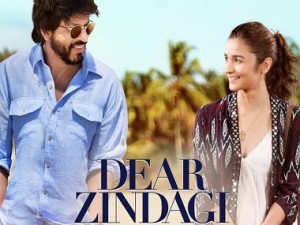 Dear Zindagi (lit. Dear Life) is a 2016 Indian Hindi-language coming-of-age drama film. The most admirable thing about Dear Zindagi is its attempt to root out the stigma attached to mental health and the shame associated with therapy.
This movie is a wonderful slice of life film with several messages like-
It's okay to choose the easy way.
Express yourself.
Don't be hard on yourself.
Treasure the good memories.
Talk to your parents.
Don't let your past ruin your present or a beautiful future.
Zindagi Na Milegi Dobara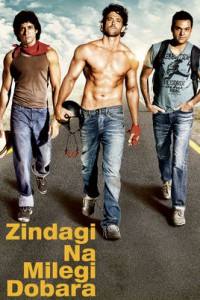 Zindagi Na Milegi Dobara is a 2011 Indian buddy road film. The film's story follows three friends; Arjun, Kabir, and Imraan, who have been inseparable since childhood. Zindagi Na Milegi Dobara celebrates friendship like never before and surely has meanings through out the run time.
Happiness is in living in the present and not thinking of the future.
Overcome your fears to experience life to the fullest.
Money is not everything in life.
You live only once, forgive and move on.
About The Author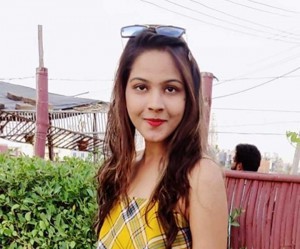 Nikita Bhadoria: Nikita is working with HawksCode Softwares Pvt. Ltd. She has been passionate about writing and been in the field since her schooling days covering a variety of topics like Patriotism, Friendships, Mother's Presence, Movie Characters, Love, Life, Seasons, etc. Writing is on future cards for her and wishes to write stories that inspire people.
Top Networking Online Courses
More Courses With Certification
Empower your team. Lead the industry
Get a subscription to a library of online courses and digital learning tools for your organization with EasyShiksha
Request Now
ALSO READ: students-of-thakur-international-school-celebrate-the-momentous-bastille-day-here-in-mumbai
Get Course: The-Ultimate-SEO-Blueprint–How-To-Easily-Rank-On-Google