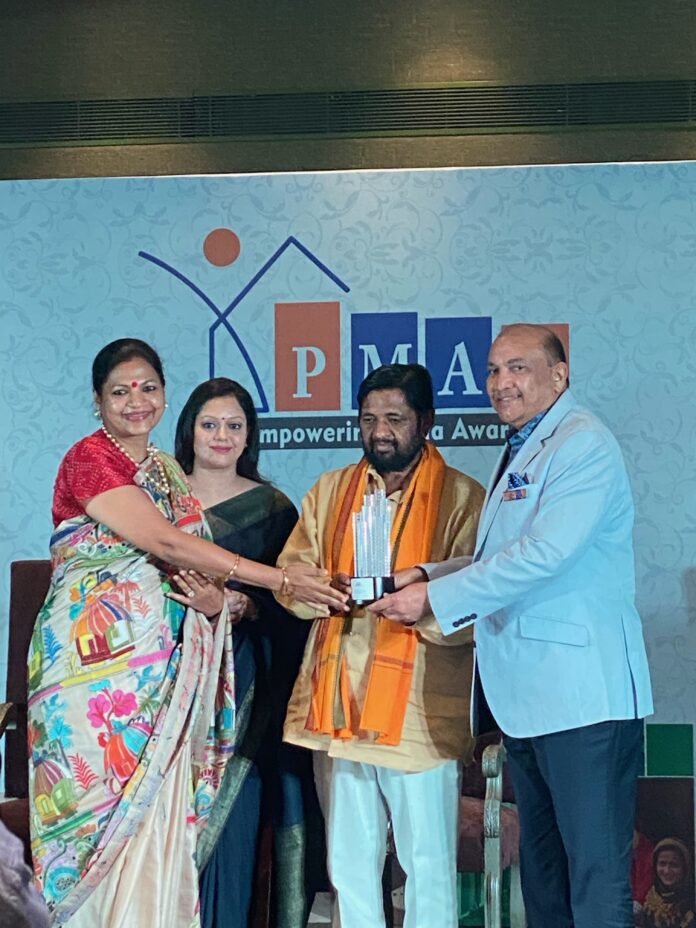 Alcove Realty, one of the most renowned and trusted names in the sphere of real estate, was founded by Mr. Amar Nath Shroff, Chairman of Alcove Realty. This 3 generation company has since grown to become one of Eastern India's most prestigious real estate development groups and has set an indelible benchmark with its landmark projects for over four decades. Mr Ajay Kumar Shroff, Managing Director of Alcove Realty and Mrs. Archana Shroff, Director of Alcove Realty  were bestowed with the coveted 'Best Affordable EWS/LIG Housing Project in the state of West Bengal' award recently at the "PMAY – Empowering India Awards 2022".  Shri Kaushal Kishore, the Hon'ble Minister of State for the Ministry of Housing and Urban Affairs, Government of India, presented the award in recognition of the group's tireless efforts and contributions toward realizing the Hon'ble Prime Minister's vision of 'Housing for all by 2022'.
READ MORE – https://news.easyshiksha.com/financial-performance-for-the-quarter-ended-june-30-2022/
Real Estate group Alcove Realty seeks to make a distinct difference in society by developing projects using innovative sustainable technology and providing to its customers convenient housing at affordable prices. For a faster building period, monolithic concrete construction with aluform shuttering was used in Alcove New Kolkata Prayag project. Additionally, the project used solar-reflective paint to lessen the Heat Island Effect, as well as sustainable building materials to ensure environmentally sustainable development. Part of a 29 acre Alcove New Kolkata Township, New Kolkata Prayag is spread over 6.85 acres. The completed residential complex boasts of world class facilities such as a private ghat and jetty, 43,513 sq.ft. residential clubhouse, 72000 sq.ft. of landscaped podium and many more amenities to enhance comfort and elevated lifestyle in the property.
"We are humbled and touched to be honored for our efforts in developing this project" said Mr. Ajay Kumar Shroff, Director of Alcove Realty. He further added "Alcove New Kolkata Prayag is a one-of-a-kind residential living experience located on the banks of the river Ganges with state-of-the-art amenities. It has been designed by the legendary architect Mr. Hafeez Contractor. The project is Eastern India's tallest affordable living experience with a breathtaking view of the Ganges. Another major highlight is the 3-way connectivity via road, rail and river. It is the 1st affordable housing project in Eastern India to get Platinum rated Green Building certified by IGBC. Such recognition encourages us to strive for achieving continued excellence in the future".
Visit https://easyshiksha.com/online_courses/ for skill development.