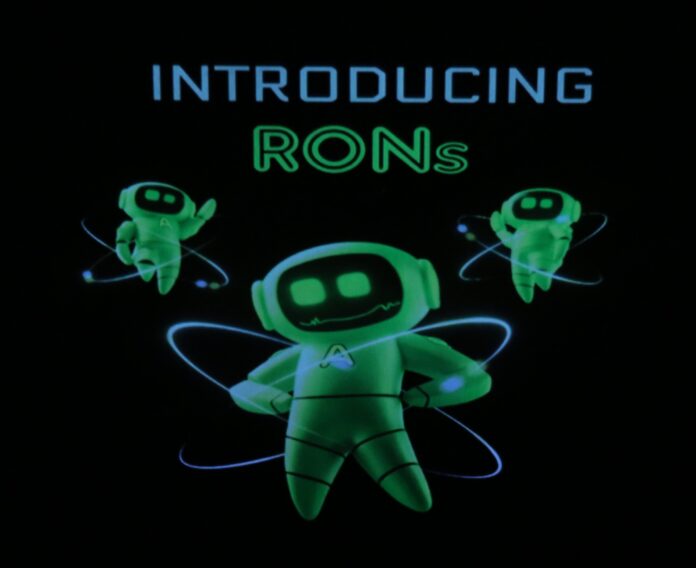 The Rons, with the glowing 'A' on their chest and surrounded by rings of energy, represent the tremendous power packed inside the All-New Amaron batteries.
Chennai, 5th July, 2022; Amaron, India's leading automotive batteries brand, recently unveiled their mascot – The Ron. And there's not just one Ron; there are many of them, each representing energy in its powerful, modern and sustainable form. Launched to coincide with the All-New Amaron batteries, The Rons have become a trailblazer for the automotive batteries industry, which has, till now, not been known for using brand mascots.
ALSO READ: Utkarsh Classes & Edutech's digital inclusion initiative transforms classroom for 100 students at a Government school
A futuristic figure created in Amaron's green brand colour scheme, the Rons, with a glowing 'A' on their chest signify the tremendous energy at the heart of the All-New Amaron. With digital screens for faces, Rons are capable of displaying emoticons, GIFs and more. Rons are surrounded by rings of energy, representing the tremendous power packed inside the All-New Amaron batteries.

It would not be an exaggeration to say that energy now has a face you can recognise – Rons. With Brand Amaron pushing the boundaries of its markets, the launch of a mascot seems the ideal step to take, to help bring the brand to global markets.
This is a marked change in how the industry interacts with consumers. Mascots create an emotional connect with people, and become indelibly etched in their memory, as they come to represent the brand over time. It is a major step forward for how the industry looks to engage with consumers and stakeholders alike.
Speaking about the launch of Ron, Mr Jayadev Galla, Chairman and Managing Director, Amara Raja Batteries Limited, said "We had always planned to launch a brand mascot and were waiting for the right opportunity. Brand ambassadors and celebrities are valuable, but they don't become uniquely identifiable with a brand for extended periods. A mascot is timeless and unique. And this is the right time to introduce the Rons, with Amaron expanding not just across India, but into international markets. As we launch the All-New Amaron batteries, We expect our Rons to bring global recognisability to Amaron over time"
The mascot was created by the Design Cell at Ogilvy India. Speaking about the project, Sujoy Roy, Executive Creative Director, said "We worked on the Rons for over a year, trying to create the ideal mascot. We didn't want to go the way of typical cereal mascots, or simplistic human figures, or animals. Amaron needed a mascot that did justice to the brand's evolution and expansion – something stylish, modern, and truly 21st-century, representative of Amaron's core promise of energy that lasts long, really long."
With the nation returning to the roads in a major way after the challenges of the pandemic, this is an exciting time for the automotive battery industry. Very soon, Rons will dot the nation's landscape, and become the face of energy.
About Amara Raja Batteries Limited
Amara Raja Batteries Limited is an Energy and Mobility enterprise and one of the largest manufacturers of energy storage products for both industrial and automotive applications in the Indian battery industry.
In India, Amara Raja is the preferred supplier to major telecom service providers, Telecom equipment manufacturers, the UPS sector (OEM & Replacement), Indian Railways and to the Power, Oil & Gas, among other industry segments. Amara Raja's industrial battery brands comprise PowerStack®, AmaronVolt® and Quanta®. The Company is a leading manufacturer of automotive batteries under the brands Amaron® and PowerzoneTM, which are distributed through a large Pan-India sales & service retail network.
The Company supplies automotive batteries under OE relationships to Ashok Leyland, Ford India,
Honda, Hyundai, Mahindra & Mahindra, Maruti Suzuki, and Tata Motors. The Company's Industrial and Automotive Batteries are exported to countries in the Indian Ocean Rim.
Safe Harbor
Some of the statements in this news release that are not historical facts are forward looking statements. These forward looking statements include our financial and growth projections as well as statements concerning our plans, strategies, intentions and beliefs concerning our business and the markets in which we operate. These statements are based on information currently available to us, and we assume no obligation to update these statements as circumstances change. There are risks and uncertainties that could cause actual events to differ materially from these forward looking statements. These risks include, but are not limited to, the level of the market demand for our products, the highly competitive market for the types of the products that we offer, market condition that would cause our customers to reduce their spending for our products, our ability to create, acquire and build new businesses and to grow our existing businesses, our ability to attract and retain qualified personnel, currency fluctuations and market conditions in India and elsewhere around the world, and otherwise not specifically mentioned herein but those that are common to industry.
visit EasyShiksha for skill development.