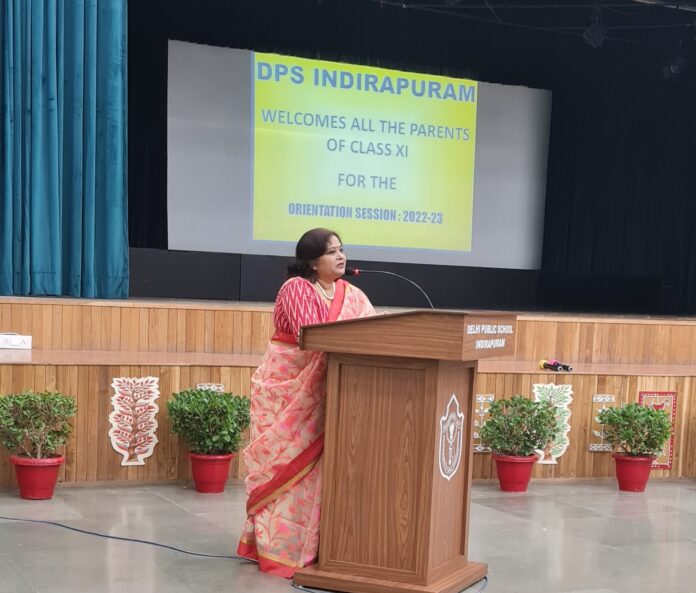 Recognising the importance of parents' role in a child's academic future, DPS Indirapuram organised an interactive session inviting guardians of Class XI wards and apprised them about the curriculum, assessment line-up and examination pattern, which will be lined up at the higher secondary level.
At the session, teachers gave a succinct and lucid summary of the academic curriculums of the present and future classes, the assessment test designs, and the examination series which lies ahead of students. It also gave a gist of the study load, which is to be conquered by students of different streams.
It was an academic-centric, knowledge-giving session to help students and parents gauge the educational importance of junior college or senior secondary years. The intent of teachers was to let them know that the student's performance in these classes will shape the future of children for the rest of their lives.
ALSO READ : Jackett raises US$1m seed funding to build the world's most powerful education assessment platform
The parents also got an insight into the various levels of the internal assessment components and the activities and projects conducted on different subjects.
Commenting on the interactive session between parents and teachers, Mrs Sangeeta Hajela, Principal, DPS IP, said, "Parents are a huge motivating force in students' life. They support them when a child falters, bring them on the right path when children are digressing, and also teach them the right values in life. The session provided parents with a bird's eye view of what is in store for their children pertaining to their studies and encouraged them to perform brilliantly in every sphere of life. The parents found the session illuminating and thanked us for our well-thought endeavour. It was wonderful to host them, and there was a mutual exchange of pleasantries and regards between teachers and parents."
Visit EasyShiksha for skill development courses.