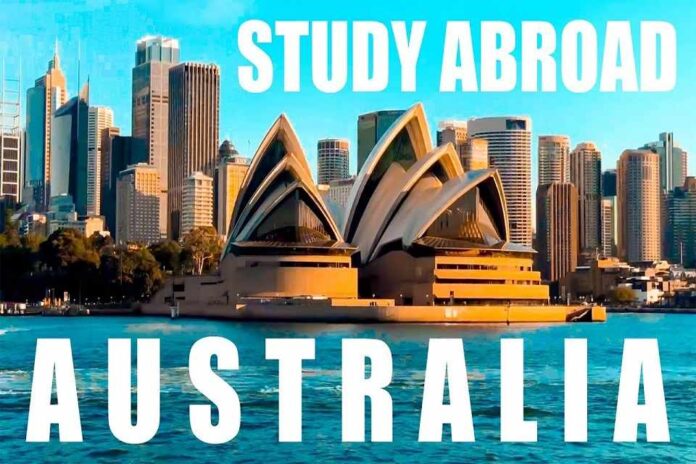 In an increasingly interconnected and global marketplace, study abroad quickly and effectively builds proficiencies that help the students excel in their careers. According to the data from the Australian Trade and Investment Commission (Austrade), the number of Indian students commencing academics with Australian universities is 52,186.  As a student while studying abroad they are permitted to enroll in many service learning and internship programs where they can live and work in an international context. This unique and hands-on experience is valued by employers and is hard to come by outside of study abroad. Listed down below are 5 platforms who with their unique services and offerings will cater to your needs and desires of moving to Australia:
ESS Global – ESS Global Private Limited, formerly known as Express Student Services, is a consultancy firm that provides recruitment services for students who wish to study abroad. Incepted in 2013, the company focuses on recruiting students for studying abroad across various destinations like Australia, Canada, Europe, New Zealand, etc. and partners with various prestigious universities & amp; colleges in these locations.
University Living: University Living is a global student accommodation  marketplace that assists students seeking higher education in finding housing near universities around the world. The goal is to make the transition into a student's life as easy as possible. It is a tech-enabled platform that lets students search-compare-books from over 1.75 million beds in 300+ student popular cities across the UK, Ireland, Australia, Europe, USA and Canada. 
Also Read : BELLA'S SONG "TU TERA DEKH" IS AN REFLECTION OF HIS UNWAVERING HARD WORK!
Planet  Education : Planet Education is another fantastic site to check for seeking incredible experiences and possibilities overseas including Australia, Canada, or the United States. Since its inception in 1999, this platform has assisted over 20,000 students. What's amazing about it is that it has offices in other nations. Planet Education has representatives in India, Sri Lanka, Nepal, Australia, or Bangladesh to discuss your goals. Candidates can undergo skill and standardized test training before submitting their application or being called for an interview, which may boost their chances of acceptance.

Leverage Edu – Leverage Edu helps students navigate and assess their journey thus far, matches them to personalised mentors, and counsels them towards their higher education dream with an employability lens.It has a team of 250+ driven student-first individuals and presence across 35+ locations abroad.
Navitas: The Navitas Group has been a significant name in global higher education. Over 30 universities in the United States, United Kingdom, Australia, United Arab Emirates, New Zealand, Canada, Netherlands, Singapore and Sri Lanka have partnered with Navitas as market pioneers in the university pathway sector. By being flexible and focusing on the long-term, Navitas shares the expertise, global resources and capabilities to support the university partners' international strategic objectives and reach. Their proven partnership model takes a collaborative and transparent approach in order to align with their partners' goals, mission, vision, and objectives in achieving long-term success.
Visit EasyShiksha for skill development