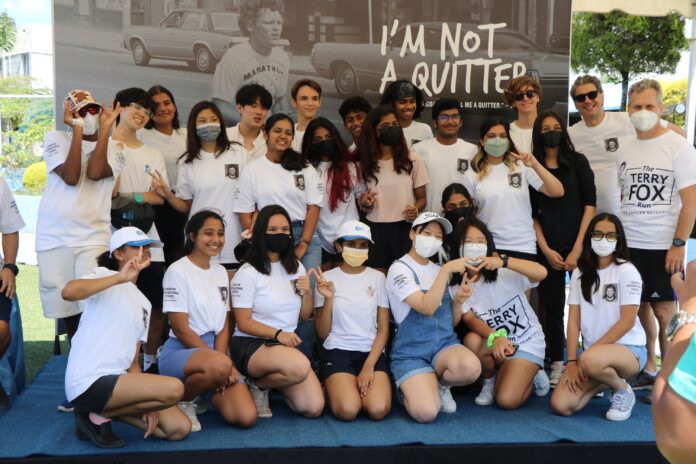 Bangalore, September 24, 2022: It was a run that everybody loved, and one could see a lot of enthusiasm, passion, and self-belief among participants at the 12th annual Terry Fox Run 2022 organized by the Canadian International School (CIS), Bangalore.
In memory of a hero who fought cancer and inspired others along the way
Proceeds from the event will be sent to the Terry Fox Foundation
The run started at the CIS campus and, after a 5k loop around the neighbourhood and Yelahanka lake, concluded at CIS again. Participants walked, jogged, and ran at their own pace. The event saw over 500 participants that included students, teachers, parents from schools across Bangalore, fitness enthusiasts, runners, and walkers across the city.
The Terry Fox Run was held in association with Terry Fox Foundation, Bangalore, and Cytecare Cancer Hospitals to support cancer research.
To support the noble cause and help find a cure for cancer, participants purchased a TFR T-shirt for the run or donated online. Canadian International School raised over INR 1.5 lakhs from this year's event. Overall, the school has collectively raised over INR 15 lakhs from all events and has contributed this amount to various local organizations in India through the Terry Fox Foundation.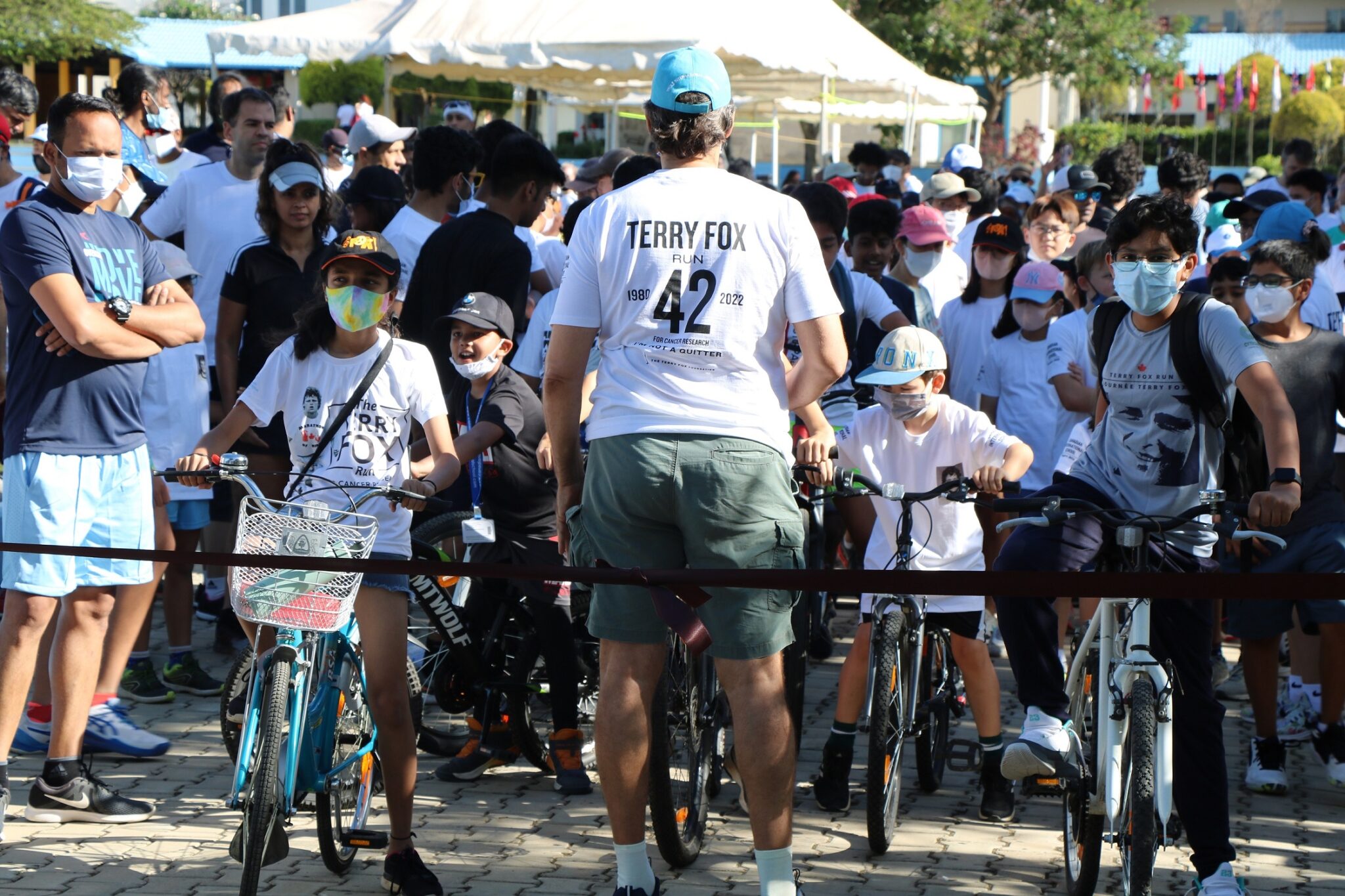 Commenting on this event, Simran, Grade 10 student, Canadian International School, Bangalore, said: "The cause behind the run inspires me. I felt I should make my contribution to keep Terry Fox's dream going. It was great to see hundreds of people joining. Terry's "I am no quitter" attitude is a truly great motivator for everybody."
"It is the right cause for students to participate. They should be aware that diseases like cancer require a lot of research to find solutions to eradicate them. The run has created much needed awareness for all in this regard." said Christine, a CIS parent.
Speaking about this noble initiative, Ms. Shweta Sastri, Managing Director, Canadian International School, Bangalore, said: "It was nice to witness this vibrant run again organized for cancer awareness. The participation of people from heterogenous backgrounds is surely an indicator that there is a great deal of awareness that cancer needs to be eliminated. In this regard, the Terry Fox Foundation's work is commendable, and we are proud to support the Foundation in its untiring efforts."
The Run was conceptualized after cancer activist Terry Fox ran a marathon hoping to cross Canada with a prosthetic leg. Terry demonstrated that achieving the most challenging goals is possible. This Marathon of Hope, in 1980, inspired millions in Canada and worldwide to support the Terry Fox Foundation's efforts to fight cancer. The Terry Fox Run has raised over $850 million for cancer research in more than 60 countries.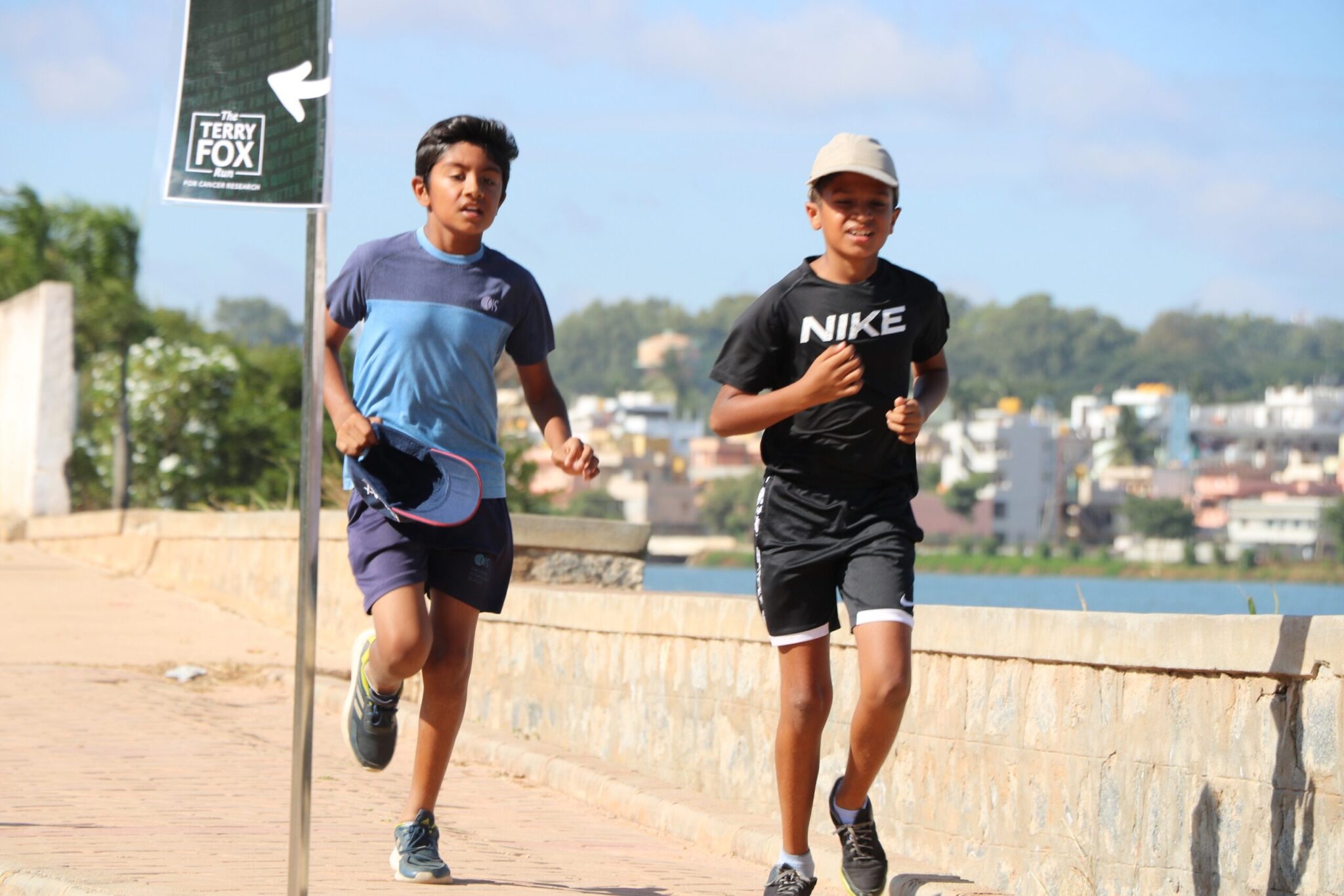 Also Read: Government has launched 'Business Reform Action Plan' To Work With The States
About Canadian International School
Canadian International School (CIS) is a culturally-rich and diverse community that provides a world-class international education by nurturing the unique potential of each student. Through understanding concepts, the demonstration of skills through application, and developing each student's character, CIS prepares students to meet the challenges and opportunities of an ever-changing world. As India's 1st Apple Distinguished School, Canadian International School is a leader in learning by providing contemporary approaches to learning a wide array of subject choices and activities tailored to students' interests.
Canadian International School's highly trained international faculty create a warm, friendly learning environment for students to take risks, learn and grow. CIS anchors all learning to internationally recognized curricula including Cambridge Primary (Pre K to Grade 5), Cambridge Secondary 1 (Grades 6 – 8), Cambridge IGCSE (Grades 9 -10), and the IB Diploma Program (Grades 11 & 12) to ensure that no matter where our students go after their time at CIS, they are ready for their next phase of life.
Visit EasyShiksha for skill development courses