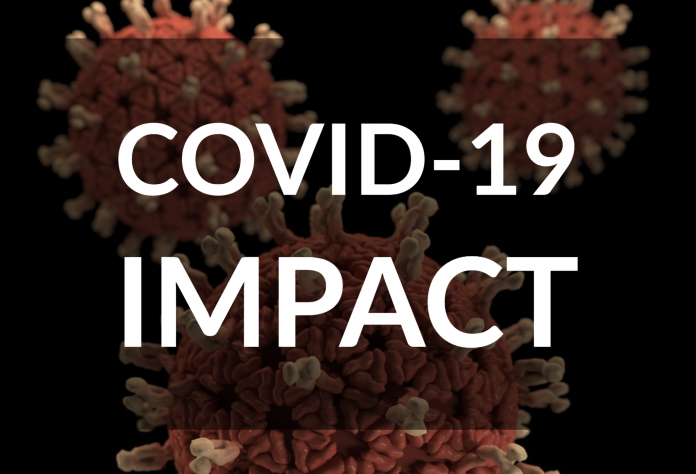 Covid's impact on societal behaviour
Author- R. Seshasayee, Corporate Director & Consultant Chairman of Exec Council of Krea Universtiy
Indian mythology would have it that, when the Great Milky Ocean was churned by the Devas and the Asuras, the ocean threw up many things, some very ugly and poisonous, some very valuable and  lovely, before it finally yielded the nectar that gave eternity to the Devas.
Every majorly disruptive event on the planet, has brought forth changes, Covid's impact some good , some bad and the ugly. The Covid pandemic is no exception.

Important Announcement – EasyShiksha has now started Online Internship Program "Ab India Sikhega Ghar Se"

From an economic standpoint, there is not much for India, that could be potentially classified as good outcomes, at least in the immediate future, with most markers pointing south, whether growth or  inequality at national level or liquidity or solvency at personal level. It remains to be seen if India could stand to catch the ball of trade that would bounce off from China in the aftermath, or shine in comparison as a safer destination for global Covid's impact investments.
While there is much discussion taking place on  the impact of the pandemic on the macro and micro economics of the country, it's useful to reflect on several non linear changes in the  human behaviour that the crisis would have scripted, most of which would be irreversible in the foreseeable future. As in any churn, some changes will be good, and some we need to guard against.
Top Software Engineering Courses
Firstly, the good news:
India has long suffered a state of poor personal hygiene, partly the result of extreme poverty, with cultural practices amplifying the challenge. The large scale open defecation due to lack of access for  the poor to reasonable sanitation infrastructure, and the steadfast refusal by many to give up the habit, Covid's impact even after home toilets were made available, are instances at point.
Thanks to the pandemic, and the WhatsApp university, almost every one is half an epidemiologist now, and hence, we can expect all people, including the poor,  to be more conscious of personal hygiene and health. Hopefully, the scare and the soap that are taking much mind space now, won't go a waste. The growing up generation can be expected to be significantly more conscious of hygiene, having been exposed to the terror of a pandemic, early in life.
We have also been notorious for neglect of cleanliness and hygiene in public places, while giving precedence to personal convenience. If you have any disagreement, climb up the stairs of a government office building to notice the deep stains of betel leaves, or the restrooms in a railway station, or just pause, before you throw your garbage on the road, and then we will discuss. There might not be a large scale , conspicuous change in these habits, Covid's impact which are almost genetic, but there could be just a few moments of guilt laden hesitation, and perhaps, some restraint, before the public places are wantonly desecrated.
Citizens will also be more conscious of their civic rights, demanding from the State, in particular, better and  improved public health facilities.They would also demand more stringent enforcement of laws relating to hygiene and public health, such as those relating to hospitals, restaurants, and sanitation. Civil society and independent media will play their part in supporting the citizenry, so that  lapses are not overlooked by an indifferent administration.
These  sparks of better health and hygiene consciousness , need to be encouraged and naturalised, through recurrent public campaigns and responsible political  leadership.
The quiet surrender to science and technology by a people, that is steeped in religious beliefs and pseudo sciences, like astrology is a very interesting outcome. Religious places have been closed by Government order and almost all citizens have implicitly accepted the authority of medical Covid's impact and scientific professionals in determining and ordering their behaviour, in confronting the pandemic. This is not to mean that religion has loosened its grip on the people. On the contrary, social media abounds with prayer regimens, astrological predictions and spiritual discourses. But the seamless manner in which religion and science have melded, in which religion has quietly yielded superior space to science is a revelation.
Equally, technology has also gained popular adoption.
The addictive nature of internet might be bad, but home confined people, even the Aam aurat, ( who, despite being Aam, is likely to own a smart phone ), have quickly learnt to use the internet for many daily tasks, such as banking and buying groceries, or even health check ups. The shut down has succeeded in firing a second booster to the digital economy, just as demonetisation did ( although it had other ill effects ), and this will pick up more pace in the coming years.
With more and more establishments beginning to get comfortable with employees working from home, this inflexion could lead to more flexible hours and eventually to more women joining the workforce.
This would be clearly a more productive use of national and human resources and would reduce the load on space and environment.
Many educational institutions are readying to offer online courses and are significantly improving their online content and delivery. In a break from conventional mould, there are even simple  tutorials being designed and offered through what's app  to students of Government and aided primary schools, which will eventually enable parents belonging to even poorer sections to participate in their ward's school education.
Getting the Aam aurat to more fully explore the benefits of the digital world, would require sustained efforts of all stakeholders, such as banks, online bazaars, and educational institutions.
And now, the bad news:
The completely unexpected assault on the livelihood and individual freedom  has created a deep sense of fear and insecurity in the minds of a large majority of people. People have realised with shock, that everyday actions – such as going  to work, shopping in the neighbourhood vegetable market, hugging your friend –  which were as natural as breathing, cannot be taken for granted anymore. This feeling of insecurity will endure for some years, prompting behavioural changes, such as hoarding beyond immediate needs, saving rather than investing, not venturing into new areas for work or pleasure, and generally being risk averse. In an uncertain world, this is prudent behaviour, and will place less burden on the State, in the event of a repeat of a national crisis. However, this will impact economic growth, as risk taking is primary feedstock for growth.
Prompt and adequate State action would be necessary to restore confidence and reduce  the sense of fear and insecurity amongst the citizens.
Learn Online Courses with EasyShiksha & Get Certified
It is to be expected that in a crisis, as in a war, State would assume unprecedented power, to the extent of intruding into private liberty. In some sense, personal liberty is a peacetime concept, and has often remained suspended in times of crises, in recent democratic history.
However, there is a danger that while State action is implicitly accepted and obeyed, accountability of the State to its citizenry in terms of the logic and reasonability of the action might also get overlooked. There is no justification for this surrender to State even under an emergency. This is in fact the very moment when excercise of democratic rights have to be sharpened, as otherwise permanent damage might occur to the very construct of democracy.
Empower your team. Lead the industry
Get a subscription to a library of online courses and digital learning tools for your organization with EasyShiksha
Request Now
Covid has managed to make the victim the villain. The virus itself is almost forgotten, and the victim, the infected person,  is being seen as the embodiment of the virus, the villain, unless the victim was someone near and dear. Even health workers have unfortunately faced exclusion and antagonism from landlords and general public as they are seen more as ' suspect carriers ' rather than as ' noble care givers '.This vicious  stigmatisation was last seen in the case of HIV AIDS, when even children, born to an infected parent were cruelly stigmatised.
This perversion of attitude has also been exacerbated by the phrase and practice of ' social distancing'. While the objective  of social distancing is indisputable in the context of the pandemic, it has, unfortunately, the effect of poisoning the mind to look at every next person, as potentially harmful.
Social distancing is nothing new to us. It was in fact patented by the Indian society, and practiced through several centuries  to perfection, when a whole lot of potentially infection prone activities, such as funeral assistance, butchering and skinning and toilet cleaning  were securely  dumped on a section of the society, who were kept at safe distance, not even allowing the members of the section to walk on the same street, or drink from the same well. The nation has barely come out of this form of despicable social distancing after seventy long years.
Even a mild return of this mentality – when social distancing takes an implied class, caste or ( worse still ) communal connotation- would be a deep tragedy, shaking the fragile foundations of an equal society, envisaged by the Indian Constitution, after several millennia of history of 'social distancing'.
It would squarely be the responsibility & political, religious and social leaders to prevent this ugly outcome from materialising.
ALSO READ: kriti-kharbanda-crosses-6-million-followers-on-instagram
Get Course: Google-Adwords-for-Beginners