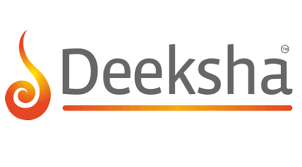 offering New Age Career Courses  
Bangalore, 23 June 2022: Deeksha, a powerhouse of educational innovation, announces the launch of Deeksha Edge + B.Com. at Miranda Degree College, Indiranagar, and Jnanasweekar Degree College, Kanakapura Road. An undergraduate degree with an "Edge" is a reliable pathway to a great future. Deeksha Edge will offer an integrated approach of skillsets which includes Personal Branding and Industry Edge along with the option of (1) Higher Studies Edge or (2) New Age Domain Expertise Edge or (3) Entrepreneurship Edge Courses, which will enable the children to shape their careers and make them future-ready. The Program will commence from end of July/ early August.    
Deeksha Edge is a career-oriented course with new-age skills that will empower children to leverage the power of the traditional B.Com. course and experience the agile deployment of holistic learning methodologies. Children can choose from different courses and combinations, all of which are tailor-made to enhance their skill sets and career aspirations. Children will have the option to be coached for CA or entrances to get into premier MBA / PG institutions. Hands on exposure to new age domains like Block Chain, Data Analytics, Digital Marketing etc. are the key components of this program. There is also a specific learning module for those who decide to take up Entrepreneurship. Lastly, through the module of 'Personal Branding & Industry Edge', students be prepared for interviews, networking skills and are also placed for internship & job opportunities.
Top Networking Online Courses
More Courses With Certification
Speaking about the launch, Mrs. Lalit Sridhar, herself a Chartered Accountant and Founder, Deeksha, said: "The education scenario in the New Age World is transforming rapidly, and with the accelerating adoption of educational changes, it is vital for children to scale up and keep pace with these New Initiatives. In this context, we are elated to launch a new set of Courses that will help children in career-focused learning and in developing an entrepreneurship mindset, which will further help them to take up opportunities that require multi-disciplinary capabilities."
The Deeksha Edge Program is an enhancement for the traditional B.Com. Course and it is envisioned to encompass other undergraduate programs alongside the course. 
ALSO READ : Millers from across Bharat participate in udaan's 'Rishta Summit' Programme
About Deeksha
Starting with just 40 children in 1998, in the 23 years that followed, Deeksha has helped transform 65,000 young lives through its nurturing educational ecosystem. With almost 10,000 children graduating every year from more than 37 campuses, Deeksha is a respected name in the Intermediate and Competitive Entrance Exam segment. Deeksha has its presence in Karnataka, Telangana, and Andhra Pradesh.
Deeksha's unique pedagogy is a combination of dCARE (Deeksha for Children's All-Round Excellence), Academics and Technology. The dCARE Initiatives, such as dCARE Parenting, dLife (Deeksha for Life) Program, dSTA (Deeksha Something to Think About) Videos and other extracurricular activities enable children's all-round development and help them express themselves and explore life. Deeksha is completely in sync with the changing pedagogical scenario. Right from the digital material used in every classroom across all the campuses, to personalised learning apps, Deeksha has incorporated technology in the best way, enabling children to have a seamless learning experience. 
visit EasyShiksha for skill development