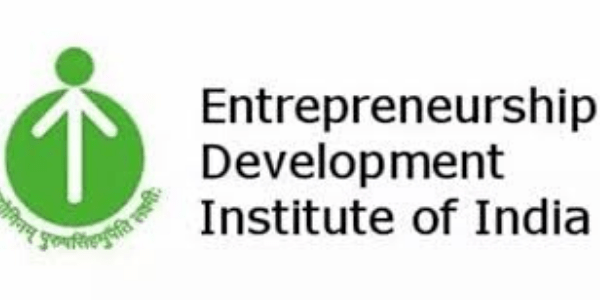 Delhi: July 21, 2020: Entrepreneurship Development Institute of India (EDII), Ahmedabad, an acclaimed International Resource Centre in entrepreneurship education, training, research and institution building, has launched a new course, 'PGDM in Innovation, Entrepreneurship & Venture Development (IEV)' which is aimed at innovative leadership, financial skills for entrepreneurs and business innovation planning. The AICTE approved two years' full-time programme will provide necessary knowledge and skills for the development of ideas into sustainable business opportunities. The course has been designed keeping in mind the start-up revolution in India and globally.
EDII also offers two-year flagship programme PGDM-Business Entrepreneurship, which is an innovative milestone-based learning initiative whereby every student can build their new enterprise step by step while studying at EDII itself. During this course, learning is also imparted on leveraging the strengths of family business management and successfully implementing practices that drive high performance, shareholder loyalty and healthy family relationships.
Commenting on the launch of the new program, Dr. Sunil Shukla, Director General, EDII, said, 'Indian entrepreneurs face two major challenges in scaling up their ventures. First is raising funds at reasonable cost and second is navigating the complexities of innovation in the product or service offering. Hence, the new program focuses on both these aspects in detail and aims to facilitate the management of innovation and venture development from foundation to advanced stages."
Dr. Shukla further stated that start-ups in their early years have very limited resources to raise funds as Private Equity and Venture Capital enter at much later stage. "However, most of the start-ups; despite good business models, fail because they are unable to raise angel capital. This program will develop financial skills of entrepreneurs and help them in applying their entrepreneurial skills in real life situations. For the first time we are combining our academic and business incubation expertise to provide a holistic course layout," he added.
Important Announcement – EasyShiksha has now started Online Internship Program "Ab India Sikhega Ghar Se" during this lockdown.
Spread over four semesters, the program also includes residency learning module as well as venture establishment phase at the Institute's technology business incubator 'Centre for Advancing & Launching Enterprises (CrAdLE)'.
About EDII (www.ediindia.org)
Entrepreneurship Development Institute of India (EDII) is an acclaimed International Resource Centre facilitating all facets of Entrepreneurship Development. EDII's mission is to be a catalyst in facilitating emergence of competent first-generation entrepreneurs and transition of existing SMEs into growth-oriented enterprises through entrepreneurship education, training, research and institution-building.
EDII is an autonomous and not-for-profit institute, set up in 1983, and is sponsored by apex financial institutions – the IDBI Bank Ltd, IFCI Ltd, ICICI Bank Ltd and the State Bank of India (SBI). The Government of Gujarat pledged 23 acres of land on which stands the majestic and sprawling EDII campus. To pursue its mission, EDII has helped set up 12 state-level exclusive Entrepreneurship Development Centres and institutes. One of the satisfying achievements, however, was taking entrepreneurship to a large number of schools, colleges, science & technology institutions and management schools in several states by including entrepreneurship inputs in their curricular.
For information related to technology, visit HawksCode and EasyShiksha
Enroll Now – Learn To Become A Software Tester