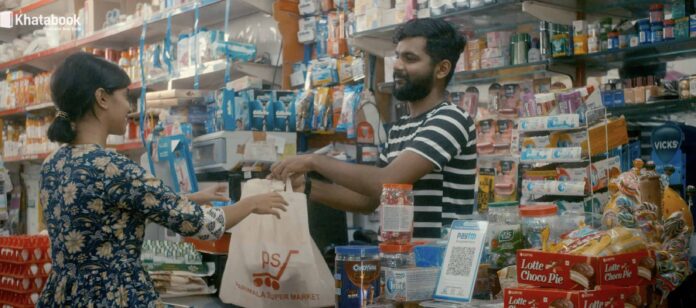 Every hour, 2.5 lakh New Transaction Entries Were Recorded on Khatabook by MSMEs in 2022
Every hour, more than 1200 new ledgers were created on Khatabook App in 2022
Every hour more than 25K reminders of pending payments were sent by merchants to their customers using Khatabook in 2022
Maximum numbers of transactions were recorded on the App by MSMEs in November 2022
Maharashtra, Delhi, and Rajasthan MSMEs were most active on the App in 2022
22 December, 2022, Bangalore: As 2022 winds to a close, Khatabook has released annual insights of MSME digital activity on its platform – 2022, A Year in Review, offering a glimpse of Indian MSME's rising reliance on digital. With more than 20 lakh daily active users on the App from nearly every district in India, Khatabook represents a huge chunk of MSME business activities and provides a glimpse into the same. In 2022, the Khatabook Platform recorded more than 2 billion transactions with a cumulative value of transactions exceeding 15 trillion INR.
As per the data insights, more than 1200 new ledgers were created every hour on Khatabook App in 2022, and 2.5 lakh new transaction entries were recorded hourly on the platform, with billions of transactions recorded throughout the year. Most numbers of transactions were recorded in November 2022, while the highest cumulative amount in transactions was recorded in April 2022. However, the highest number of transaction entries were recorded in a day on 6 December 2022.
Every hour more than 25K reminders for pending payments were sent by merchants to their customers using the App's auto-reminder feature for outstanding payment collection. The payment reminder through automated phone calls was the most preferred method for MSME, followed by SMS and Whatsapp reminders.
The report feature on the Khatabook App, which allows merchants to view and share transaction history for a given time and with a particular customer, was a highly valuable digital capability for MSMEs on the App. Every hour, more than 1900 reports were being shared by MSMEs with their customers on the App, and more than 1400 reports were being downloaded hourly by MSMEs from the App.   
Merchants from Maharashtra state were most active, followed by Delhi and Rajasthan with regards to adding most customers to their Khatabook App, Recording maximum transactions, and Sending the maximum number of payment reminders to their customers through the App. MSMEs in Haryana, Rajasthan, and Madhya Pradesh experienced the most average time to recover money from their customers compared to other states. For the business categories, maximum transactions were recorded by grocery, followed by mobile recharge & accessories, followed by Restaurants, cafes & bakeries. Hospitals and Pharma category experienced the most average time to recover money from their customers compared to other categories.
"These data-driven insights are testament to how far the local Small and medium business ecosystem in India has come with their digital adoption and proficiency. Imagine the number of hours MSMEs collectively saved this year by digitally managing and recording their transactions, reports, payment collections, etc., compared to doing it manually. This cumulative efficiency of the MSME segment due to digitization contributes greatly to the country's progress as the MSME segment forms a significant part of our GDP." said Ravish Naresh, CEO, and Co-founder, Khatabook.
Khatabook has 1 crore monthly active users on the platform spread out in almost every district of the country, and currently, it is organically adding more than 10 lakh installs per month. Recently, Khatabook has concluded an MSME lending pilot on its platform and is extending its business model to Financial services on top of its Fintech SaaS offerings. It has annualized gross revenue of INR 70 Cr. and expects to turn profitable in the next 18-20 months.
Also Read: Economics and Management at two days conference in Great Lakes Institute of Management, Gurgaon
About Khatabook
Khatabook is India's fastest-growing Financial Services + SaaS company that enables micro, small and medium businesses to increase efficiency and profitability through safe and secure digital solutions. Besides the flagship Khatabook app, the startup also has Biz Analyst by Khatabook. Founded in January 2019, Khatabook is available in multiple languages and has 10 Mn+ monthly active users on its platforms. 
Visit EasyShiksha for skill development courses