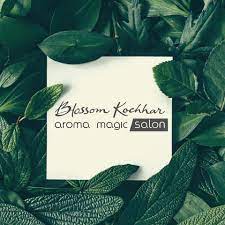 New Delhi, 2023: The summer season is here, with the weather finally making way for slightly higher temperatures. Bathing is essential and many of us realize its importance until we develop some sort of skin problems like itchiness, prickly heat and body odor.
ALSO READ: Emeritus Awarded ISO Certification, Joining Ranks of World-Class Organizations
Showering with cold water during the summer season is considered refreshing, given how hot it  gets in the summer season. Living with over-stressed lifestyles and lack of time, showers and baths have unfortunately become a quick, 5-minute soap and scrub routine.
Aromatherapists/ Environmentalists/ Naturalists
Dr. Blossom Kochhar says ' Believe me, bathing with the right ingredients can change the way you think, look  and feel your skin throughout the summer months.
3 in 1 Jasmine BodyWash
Exotic blend of Geranium and Sandalwood essential oils transform bathing experience into an ultimate hydrating indulgence. It soothes sensitive and irritable skin and works as an effective remedy for skin rashes.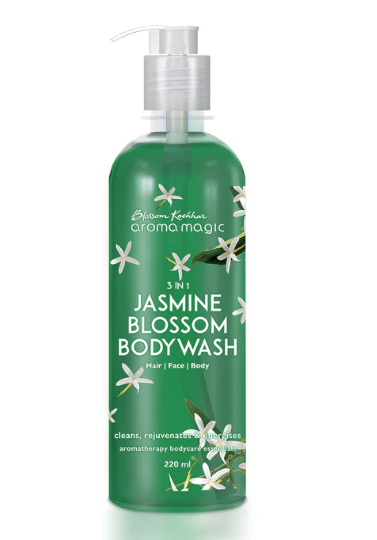 Honey Shea Body Lotion
Triple action formulation pampers your skin with the unique blend of Honey and Shea butter. It supplies vital nutrients from Soya extracts to your skin. Enriched with the power of Ylang Ylang and Patchouli essential oils, body lotion  calms, smoothen and conditions skin.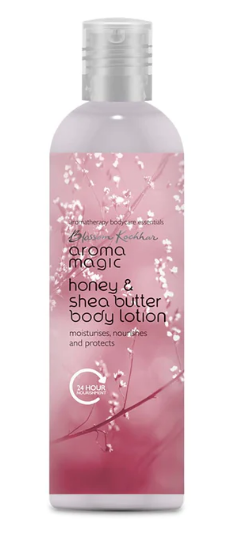 220ML
Rs.255
Get Glowing Sheet Mask
This sheet mask contains a blend of Argan oil and Basil leaves which brightens, removes tan, and provides moisture to the skin. Neroli essential oil tones, rejuvenates and helps to restore skin's elasticity, thus imparting a healthy shine to your face.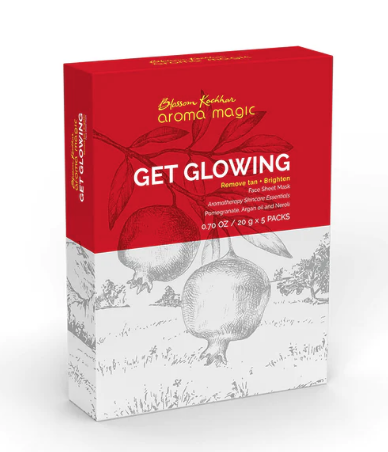 1 Box
Rs.475
Vitamin C Brightening Gel
Vitamin C gel lightens and protects the skin from UV rays and aging. It helps with anti-pigmentation and skin cell regeneration properties.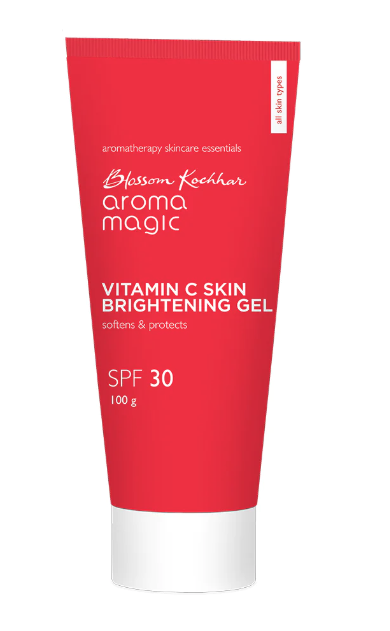 100 GMS
Rs.375
Fruit Facial Kit
 5-step professional facial kit that takes just 55 minutes to cleanse and remove tan. The goodness of grapefruit and lemon eliminates dead skin cells while brightening and replenishing your skin. Ingredients are combined thoughtfully to hydrate and smoothen the skin, keeping it youthful. The blend of aromatherapy oils helps to revitalize and calm the skin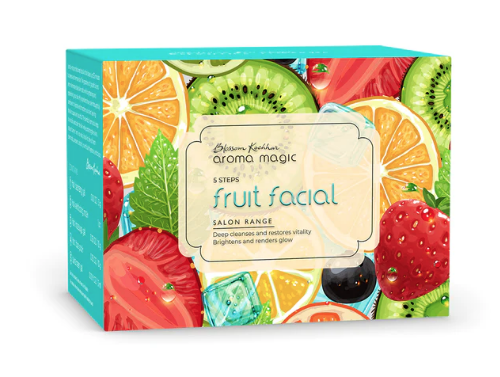 1 Facial Kit
Rs.750

ABOUT BLOSSOM KOCHHAR AROMA MAGIC
In 1994, to inspire society for a holistic approach to life, Dr. Blossom Kochhar, along with her husband, the late Col V Kochhar sowed their seed of faith in Blossom Kochhar Aroma Magic giving the world the healing power of nature through the best of Aromatherapy in India. The brand prides itself to be one of the pioneers of Aromatherapy products in India committed to giving people a touch of nature in a world taken over by artificiality. Today, Dr. Kochhar's daughter, Ms. Samantha Kochhar who preserves the roots while driving the company to new heights, spearheads the company's affairs. Currently, the Earth to Bottle 200+ signature Aromatherapy skin, hair, & wellness products are present in over 100 cities in India. All the essential oils are 100% organic & every product is cruelty-free with eco-friendly & recyclable packing. As the company takes from nature, it holds itself obliged to give back to nature too. It engages itself month on month in a plethora of tree plantations & conservation drives in collaboration with 'Give Me Trees (GMT) Trust.' With a pledge of planting at least one tree a day since 2015, the Blossom Kochhar Group has planted over 6000 trees. The company also contributes and works closely with Cankids Kidscan an NGO specialized in childhood cancer, Indian Cancer Society, and Festival of Hope. Education and skilling, that is from where Dr. Blossom Kochhar started & since then has provided free training and livelihood to economically backward youth & women, specially-abled youth & widows in the last 3 decades
This year Educate yourself and develop your career with EasyShiksha.