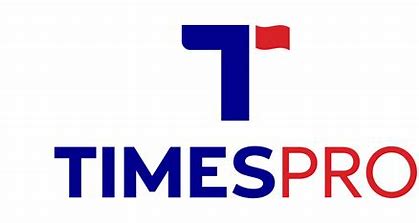 London/Mumbai – 8th November 2022: Fitch Learning and TimesPro are excited to announce their partnership to grow the learner base for the Certificate in Quantitative Finance (CQF) in India. 
The collaboration with TimesPro will help to facilitate rising demand for the world's leading and largest professional qualification in quantitative finance and develop a new generation of industry talent in India.
"Over the past 20 years, the CQF has been chosen by thousands of professionals around the world. The online program provides a unique focus on teaching the practical implementation of quant techniques used in today's financial markets. This partnership with TimesPro is perfectly positioned to increase awareness of the CQF in India and support the demand for professionals with essential quantitative finance and machine learning skills needed to meet the growth of this field in the region", said Dr. Randeep Gug, Managing Director Public Courses and CQF at Fitch Learning.
"TimesPro is pleased to work with Fitch Learning as its designated India partner. We are one of the fastest-growing Higher EdTech companies in India with a strong portfolio of learning products across early career, executive education, and enterprise training. This partnership with Fitch Learning to offer the CQF, considered to be the gold standard of quantitative finance certifications, is another step towards our goal of bringing world class courses in high finance and quantitative finance to transform the careers of Indian professionals", said Anish Srikrishna, Chief Executive Officer at TimesPro.
The CQF embodies the values of Education 4.0 – an era of learning of the fourth industrial revolution that is learner-centric, industry-relevant, role-specific, and technology-enabled. This is aligned with TimesPro's goal of making learning accessible for anyone who seeks to grow. 
As it celebrates its 20th anniversary, the CQF is now recognized as the industry benchmark for professional qualifications in quantitative finance, equipping practitioners with the right blend of financial literacy, mathematical insight, and programming skills to analyze and develop financial models that help businesses better identify investment opportunities and manage risk effectively.
There are now more than 8,000 global alumni and professionals in the process of completing the CQF program. Demand for the CQF qualification has risen in particular during the recent period of unprecedented economic change, with a 17% compounded increase in the global intake over the last five years. In India, enrolment in the CQF in 2021 rose more than 40% year-on-year. 
Also Read: A Deep Dive into the Phenomenon of Moonlighting
About the CQF
The Certificate in Quantitative Finance (CQF) is a global professional qualification in quantitative finance. The six-month CQF program focuses on teaching the analysis of quantitative models and techniques used in the industry.
Delivered part-time and online, the program is aimed at students and professionals who want to advance within the field of quantitative finance by gaining practical quantitative finance and machine learning skills.
The CQF is delivered by Fitch Learning and awarded by the CQF Institute. Gaining the CQF qualification can be the passport to a successful international career in quantitative finance. It has strong international recognition and is often specified on job descriptions.
About Fitch Learning
Part of the Fitch Group, Fitch Learning partners with businesses to help develop the future leaders of the financial services industry.
Alongside centers in established financial hubs, Fitch Learning utilizes a best-in-class technology platform to deliver blended learning solutions that maintain the personal element of development.
Fitch Learning is committed to understanding complex client needs across fast-paced financial markets and our established global faculty bring years of experience to the classroom. Our learning solutions encompass interactive e-Learning, coaching and blended assessments, improving individual contribution and collective business performance.
About TimesPro
TimesPro, established in 2013, is a leading Higher EdTech platform dedicated to empowering the career growth of aspiring learners by equipping them with skills to rise in a competitive world. TimesPro's Higher EdTech programs are created to meet the rapidly changing industry requirements and have been blended with technology to make them accessible and affordable. 
TimesPro offers a variety of created and curated learning programs across a range of categories, industries, and age groups. They include employment-oriented early career programs across BFSI, e-Commerce, and technology sectors; executive education for working professionals in collaboration with premier educational institutions like IIMs and IITs; and organizational learning and development interventions at the corporate level.
TimesPro also collaborates with India's leading MNCs across varied sectors to provide upskilling and reskilling solutions to boost employability and create a robust workforce.
TimesPro is a Higher EdTech initiative by the Times of India Group.
Visit EasyShiksha for skill development courses.