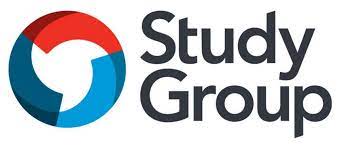 Programme administered by not-for-profit organisation We Speak Science in partnership with digital learning platform insendi
16th February 2023: A free, online programme to help young people from disadvantaged backgrounds pursue academic careers in science, technology, engineering and maths (STEM) is now open for registration to students in India for the first time. 
Following the news that three centres of excellence for Artificial Intelligence will be established in Indian institutions, the We Speak Science STEM programme includes lectures from Ajit Jaokar, the Artificial Intelligence Course Director at the University of Oxford, Professor Vladimir Pletser, who trained as an astronaut with NASA, David Mackay, a pilot with Virgin Galactic, and We Speak Science founder, Dr Detina Zalli.
Not-for-profit organisation We Speak Science has launched the programme in partnership with insendi, a Study Group company. Registration is now open to 300 students and the programme will officially commence on 27 February.  
Students will learn the fundamentals of data science, cell biology and space biology gaining practical knowledge to solve authentic, real-case difficulties the world faces in the 21st century.
The three-week course, which includes discussion forums, e-learning and live classes, will be delivered through digital learning platform, insendi, giving students access to the learning material at any time and from any location.
We Speak Science is open to all but aims to empower young people from low socio-economic backgrounds through STEM education*. 10,000 students have benefited from We Speak Science courses in other countries, 50% of whom come from disadvantaged backgrounds.
To qualify, students should demonstrate an interest in STEM and can enrol here.
Dr Detina Zalli, co-founder and president of We Speak Science, comments:
"It has been inspiring to see thousands of students who we've already worked with grow and achieve excellence.
"I understand how hard it is to access quality education having personal experience of escaping civil war in Albania. We Speak Science will continue to provide educational services to those in need, on a global basis for the first time, thanks to our new partnership with insendi."
Previous We Speak Science student Albin Shaqiri, 23, says: "Having been born into a Kosovar family seeking refuge from a terrible conflict in our homeland only a few months after it concluded, I found my opportunities and privileges very limited growing up. We didn't know anyone, nor did we have any connections that could give us some advantage. The nearby schools were poorly run, which left me with a sense of self-doubt, while family illness compounded the issue.
"Despite my hard work, I had all but given up hope for a medical career, but with a last spark of determination enrolled at the Queen Mary University of London to study Biomedical Sciences. Although passionate professors made my time there easier, I still needed to learn how to study effectively. Days before my final exam, my mother also passed away, which affected my preparation and performance even more.
"Soon afterwards, I discovered We Speak Science and Dr Detina Zalli reignited my passion for medicine. She assisted with every assignment I struggled with and helped me prepare for medical school, including UCAT and GAMSAT. Today I'm a full-time medical student at the St George's University of London, which is a true testament to We Speak Science and Dr Zalli's passion for disadvantaged students."
We Speak Science is a non-profit organisation founded in 2014. It aims to inspire students to pursue a career in STEM, particularly young people from low-socioeconomic backgrounds. In 2022, We Speak Science partnered with digital learning platform insendi, a Study Group company, to achieve a better world through education by reaching more students.
James Connor, Managing Director, insendi, comments: "Our mission is to create the best online and blended experiences for our partners and their learners. We're launching this digital programme to support more budding scientists into an academic future in STEM."
Ian Crichton, CEO, Study Group adds: "Very simply, global education is one of the most powerful tools we have to unlock solutions for today's biggest global challenges and needs to touch as many people as possible. With the launch of this programme, young people from around the world can connect, study STEM and be given the support and inspiration to have a positive impact in the world."
About We Speak Science:
We Speak Science is a non-profit organisation founded by Dr Detina Zalli whilst working at Harvard University and are committed to raising awareness of science globally. The team consists of world-class professionals from top institutions and industries across the world including professors, research scientists, and lecturers with a passion to educate the new generation of scientists in STEAM.
Dr Zalli, whose family escaped civil war in Albania when she was a child, was one of Harvard University's youngest scientists aged 24. She went on to become a senior lecturer at Harvard and has held positions at the University of Oxford, the University of Cambridge, and Imperial College London. She is currently learning how to conduct science experiments in space with NASA, while volunteering her time as the Founder and STEM Course Director at We Speak Science, inspiring future scientists to believe in a better world through education.
Also Read: UEA scientists make breakthrough for next generation cancer treatment
About insendi:
The insendi platform was founded by the Director of the EdTech Lab at Imperial College, London – an internationally respected thought leader in the field of online education. Insendi values innovation with pedagogy at its core and was created by educators for educators.
Insendi partners with leading business schools and universities globally including Imperial College London, EDHEC and ESMT to deliver premium, impactful online and blended programmes.
About Study Group:
Study Group is a leading provider of international education and a trusted strategic partner to over 50 universities around the world. Committed to a better world through education, we deliver high quality international education solutions that drive success for our partners and students – from outstanding teaching to innovative approaches to international recruitment and student support. Our digital learning platform, insendi, helps institutions deliver high-impact, transformational online and blended education using the most pedagogically powerful digital tools available. 
This year Educate yourself and develop your careers with EasyShiksha