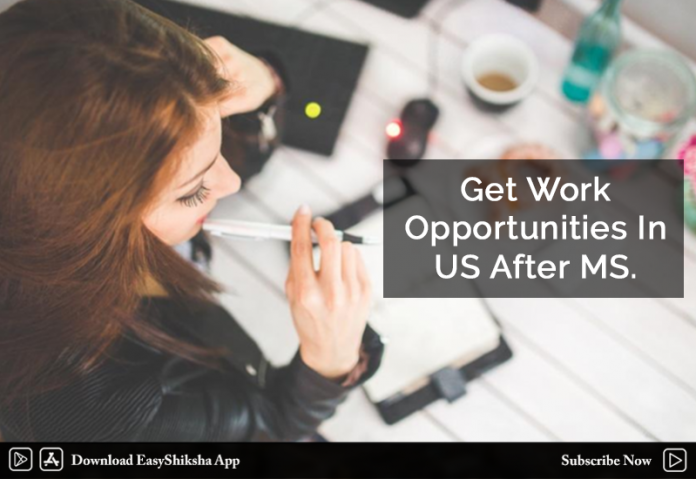 It is an undeniable fact that every student daydreams about a job in the US after completing their MS there. Salary in dollars and that tempting dollar-rupee conversion rate is what fuels the desire to move to US and get a job. Work Opportunities In the want to get their desired jobs, students are willing to do anything that's required. They even take up loans to support their studies, which they would pay off as soon as they get employed. Here are some ways to help you while looking for job opportunities in US.

Important Announcement – EasyShiksha has now started Online Internship Program "Ab India Sikhega Ghar Se"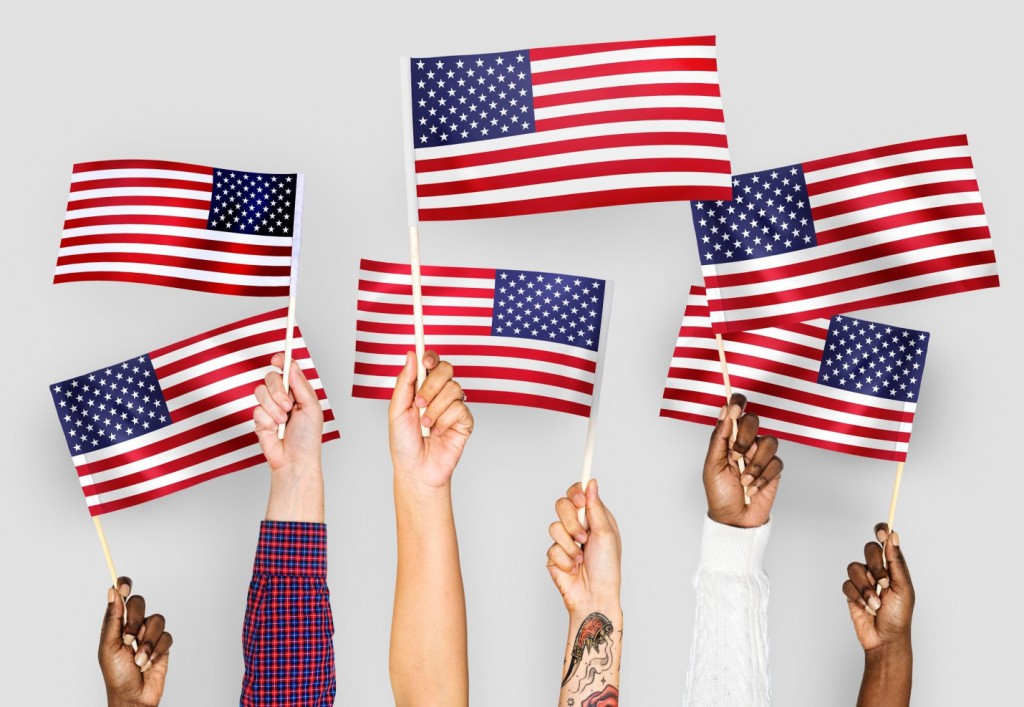 Finding a Job After Masters
To start with, getting a good job is usually the reason for Indian students to choose US studies. Doing this was much easier in 90's than it is now. Work Opportunities Most people went to the US directly on a H1-B work visa and literally became rich. But after 9/11 happened, matters got bitter and it impacted on our opportunities to work in the US. And after the 2008 recession the bitter got worse, and hence getting a job now in the US, in this economy is not as easy as it used to be; neither is getting a H1-B visa, except if you're extraordinarily talented. Besides the H1-B visa, there are other ways too, through which you can get a decent job in the US.
What is H1B Visa?
H1B visa is basically a work visa that allows you to work temporarily in the US for up to six years in any speciality occupation. Earlier you could apply for your own visa but now, the employer needs to apply on your behalf.
The bitter part is, not many employers like to do that. But some employers are also willing to go through all the trouble of dealing with the US immigration department to employ a foreign worker if you are immensely talented and exceptionally worthy of the job. Since, it's easier and convenient for them to hire candidates from their own country they don't opt for this unless the candidate is extraordinary in their field of work. On the other hand, for freshers it is awfully difficult to bag a job without any references and contacts.
For more information click on www.onlinevisas.com
Campus Placements
Most companies who hire in job fairs, hire only US citizens or green card holders, thus this is hardly an option for any foreigner student. It's important for international students to maintain a good profile with their professors since their references and professional networking play a vital role for the students to get a job or even an internship.
Optional Practical Training (OPT) Period
The US government gives everyone an OPT period to get a job. The OPT program, after your studies, the government offers you a 3-month window to search for a job. You have to find a job during this time period otherwise, you're asked to leave. Though it may be terribly hard to get a job in such a short time, it's not impossible. You need to know the right approaches and maintain good contacts in the industry to help you get a job as soon as possible. Most people combat this by getting an internship during summers and try and bag a job in the same company or delay their graduation to borrow more time.
Top Software Engineering Courses
Consultancy Jobs
Approaching job consultancies to get a job according to your need is also an option. But it is important to look for your desired job besides the IT contract based jobs such consultancies usually offer. Another possible anti-climax to all of this is if the country to which you went cancels the post-study work authorization for international students.
Ph.D. After MS
Another option to take up beside finding a job in the US is to continue your studies and pursue a Ph.D.
If you don't get a job after your masters, it is usually better to legally stay in status as a student and try for Ph.D. But if you want a career in research then it's really important for you to make sure that you are at a university of some repute and your research isn't redundant, irrelevant stuff to seem like an excuse to stay in the student status. The choice of research can make all the difference.
You can get expert advice on the choice of Universities through Study Abroad Consultants.
Returning to India
For the students, who despite their best efforts are unable to bag a job in the US, coming back to their homeland is though the last resort but it's not the worst. Getting a job here, might not sound as exciting as getting a job in the US; but for a student who has completed their master's in US, it is quite easy to get a good job in India with a decent salary. And ultimately you can build a career of high growth and fulfillment in India.
Empower your team. Lead the industry
Get a subscription to a library of online courses and digital learning tools for your organization with EasyShiksha
Request Now
ALSO READ: Alia-bhatts-reply-when-asked-if-she-can-be-called-alia-kapoor-will
Get Course: After-Effects-Your-Complete-Beginner-to-Advanced-Class