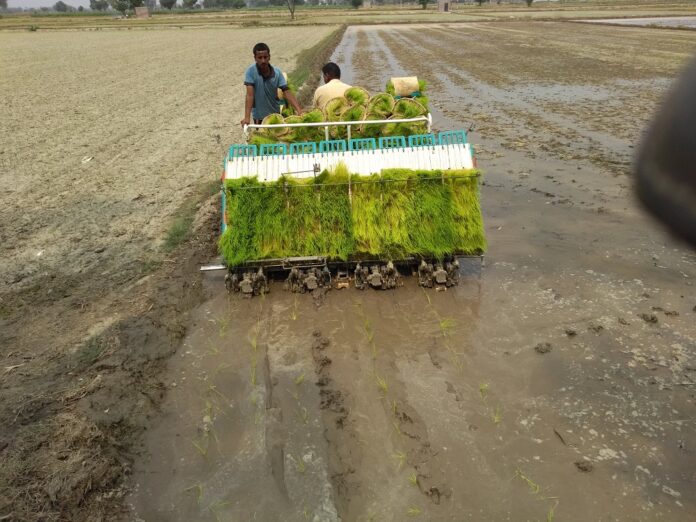 We School Alumnus committed to rural development
Mumbai, 25 July, 2022: Tanul Mohod and Vikas Yadav are enhancing the livelihood of rural India through various smart and innovative technologies. In the current business scenario, rural management has become one of the prime focus, stemmed from the need of future leaders/managers wanting a deep understanding and knowledge about the rural sector in India. An alumni of S.P. Mandali's Prin. L.N. Welingkar Institute of Management Development and Research (WeSchool), Tanul Mohod has developed a device called 'Smart Paani' that is helping farmers to monitor the quantity and quality of water that is being supplied to the fields. Currently, this device is being used by over 4000 farmers across Bihar, Chandigarh, and Punjab and 30 lakh people have benefitted from the water supply schemes that he along with his team have developed. By automating the schedules they ensure that only the required amount of water is irrigated thereby, saving more water. Before this solution, the farmers didn't go to their fields especially at night, to stop the motor on time leading to wastage of water. The device was recently inaugurated by Shri Manohar Lal Khattar, Chief Minister of Haryana, which is now being used by the farmers in the state.
Another student, Vikas Yadav has helped farmers switch to natural farming so that the produce is fresh and free from any chemicals. He also aids the farmers for organic farming using heirloom seeds. Currently he is farming on a piece of 5 acres land and using it as a model farm to show local farmers that they can do natural farming without much hassle. It is his vision to help small and marginal farmers more, as they are losing their lands and many end their lives every year because income from farms is reducing every year, due to ill effects of chemical farming. He wishes to prove them a market which benefit both farmers and consumers equally. He believes, there is a huge gap that needs to be filled and he is focussed on bridging this in the best interest of the farmers.
Commenting on this, Dr. Uday Salunkhe, Group Director, WeSchool said, "We are very proud of our students for developing such innovative solutions and helping the growth of the rural economy. It is our constant effort to shape management professionals who can bring about positive transformation at their workplace and the society at large. Such initiatives taken up by our students reflect on how our faculty has been at the forefront to motivate students toward innovation and creating a social impact.
ALSO READ : Late Shri PD Agarwal Scholarship for MBA in Rural Management Course (2020-22) at IIHMR University
The rural sector in India has become a vibrant business opportunity and we train our students to bridge the gap between the urban and the rural sector during their time at the institute. With this focus our course curriculum includes design thinking and innovation based subjects that allow students to approach problems from a human-centered and holistic perspective rather than from a "customer" or "market" perspective.
Speaking on this, Tanul Mohod, (PGDM – Business Design, 2012 – 14) WeSchool said, "India being an agrarian economy, development of the condition of our farmers can improve our overall economy. This has always motivated me to work towards the betterment of farming practices and the farmer community. Our focus has been on providing better infrastructure for farming and simultaneously using water in an optimum manner. Our vision is to reduce the use of groundwater along with monitoring the real time quality of the water". 
Top Biology & Life Sciences Courses
More Courses With Certification
Rural Development is the need of the hour now, to help the population increase efficiency and hence output. As India's rural population is greater than urban, businesses inherently have a larger market exposure and can attract more clients and customers.
About S.P. Mandali's Prin. L.N. Welingkar Institute of Management Development and Research (WeSchool):
Among India's top business schools, WeSchool is a pioneering management education institution with emphasis on design-led innovative management education for shaping vision and mission of global citizen leadership. WeSchool strongly believe in integrating the philosophy of 'leadership' and 'innovation', and   nurtures students with a holistic view, with a coherent and strategic approach towards problem solving. Keeping design and innovation its core, WeSchool endeavors to provide newer avenues to students towards achieving excellence in all sphere of life and nurture them to become Global Citizen Leaders. WeSchool's philosophy is about using the collective wisdom of "WE" to nurture insightful thinking and inspire action based leadership.
Visit https://easyshiksha.com/online_courses/ for new updates.