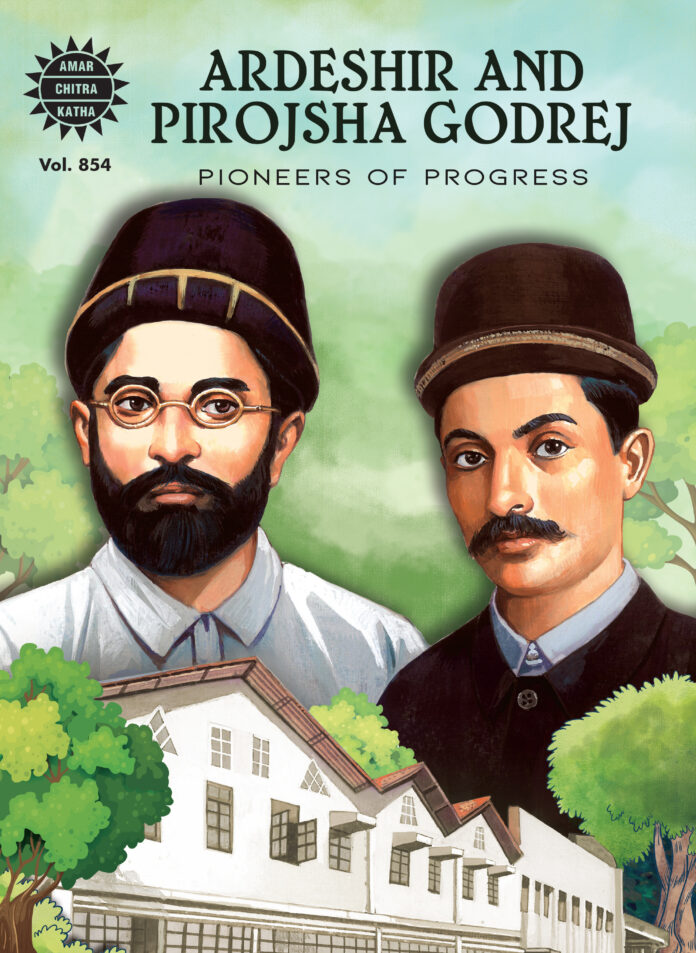 New Delhi, May 30, 2022: Celebrating its 125th Foundation Day on 7th May 2022, Godrej & Boyce, the flagship company of Godrej Group, unveiled a book on its founders, titled as 'Ardeshir and Pirojsha Godrej: Pioneers of Progress'. Authored by Malini Sehgal and published by India's leading graphic novel expert, Amar Chitra Katha, the book immortalizes the journey of Godrej and its founders. With this book, Godrej & Boyce, hopes to inspire our future generations with stories of courage, perseverance, nation building, agility, innovation and more.
The book has currently been launched on the Amar Chitra Katha app and is listed as a complimentary read for everyone. 'Ardeshir and Pirojsha Godrej: Pioneers of Progress', promises to take readers of all generations through the unique journey of the 125-year-old Godrej conglomerate, which today is a household name across the country and touches over 600+ million lives, every day. With an objective to specifically appeal to and inspire children of all ages, scriptwriter, Malini Sehgal, used a classic, simple narrative style along with dramatic episodes from the lives of Ardeshir & Pirojsha. The book is complemented with authentic illustrations, capturing the tiniest details of the era and Parsi culture by the legendary artist, Dilip Kadam. The editorial was supported by a wealth of archival material managed by Godrej Archives and is made available to anyone who is interested in the Godrej history. The visuals of original Godrej locks, soaps and advertisement will be of special nostalgic interest to adult readers.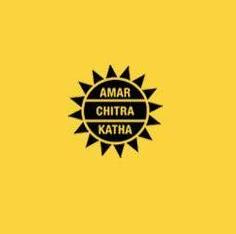 Jamshyd N Godrej, Chairman and Managing Director of Godrej & Boyce has penned a note in the book that reads, "Godrej celebrates its 125-year anniversary this year. Our progress has been inextricably linked with India's journey of self-reliance. We have made a series of firsts in India from locks, safes, refrigerators, almirahs, typewriters to critical components for India's missions to the moon and mars and her forays into clean technology. I feel proud and yet humbled to have played a part in contributing to the rich legacy of a brand that has inspired millions. This story is a lovely illustration of our history, defined by my granduncle Ardeshir and my grandfather, Pirojsha Godrej. We hope this book inspires young and curious minds to dream big and persevere to make their dreams a reality".
Important Announcement – EasyShiksha has now started Online Internship Program "Ab India Sikhega Ghar Se"
To mark the launch, Godrej & Boyce also organized a book reading session by noted story tellers from Amar Chitra Katha, along with a field trip to their aerospace factory and to their archive's museum for students from across Mumbai. Over 150 students attended the session, hosted at Udayachal School in Mumbai. Members of the Godrej family, Mrs Smita Godrej Crishna, Nyrika Holkar, Executive Director, Godrej & Boyce, Freyan Crishna Bieri and Preeti Vyas, President & CEO, Amar Chitra Katha were also present at the event and interacted with students sharing anecdotes of their forefathers and their journey towards building one of India's most trusted conglomerates. 
READ: Tips to increase concentration level in kids 
Preeti Vyas, President & CEO, Amar Chitra Katha said, "At Amar Chitra Katha, we pride ourselves on being the nation's favourite storytellers and are always looking for stories that would inspire today's generation of young readers. Growing up in a globalised world, Indian children today need to be inspired by stories about Indian innovators and entrepreneurs who succeeded despite facing multiple challenges. The story of Ardeshir and Pirojsha Godrej, is one of inspiration, determination and above all deep love for India. This story is one of nation-building, and is so apt in today's context, where India strives towards self-reliance and atmanirbharta in all fields. 
visit easyshiksha for skill development
Both, Godrej & Boyce and Amar Chitra Katha, are organizations that are extremely conscious of leaving behind a thriving green planet for our future generation. Hence, while we are beginning with a small- print run initially, we will maximize readership on our digital channels including our ACK Comic App to make this book reach lakhs of readers not only in India, but around the world as we have a sizeable number of parents in the Indian diaspora outside the country."
The book traces the Godrej history through Ardeshir Godrej's determination to make India self-reliant. Starting from how a small news item in the Bombay Gazette about a gang of burglars breaking locks in the city led Ardeshir to innovate Made in India unpickable locks to adding the name 'Boyce' to Godrej, to building Vikhroli- an industrial township in the outskirts of Mumbai city, the book is sure to immortalize the Godrej & Boyce journey across generations to come.
Today, Godrej & Boyce is a multi-billion-dollar conglomerate with its business interests across sectors including aerospace, electronics, infrastructure, IT, security, appliances, and furniture.
The book is available on Amar Chitra Katha's Comic App – https://play.google.com/store/apps/details?id=com.ns.ack  
About Godrej & Boyce Mfg. Co. Ltd.
Godrej & Boyce ('G&B'), a Godrej Group company, was founded in 1897, and has contributed to India's journey of self-reliance through manufacturing. G&B patented the world's first springless lock and since then, has diversified into 14 businesses across various sectors from Security, Furniture, Aerospace to Infrastructure and Defence. Godrej is one of India's most trusted brands serving over 1.1bn customers worldwide daily. For more information, visit www.godrej.com.