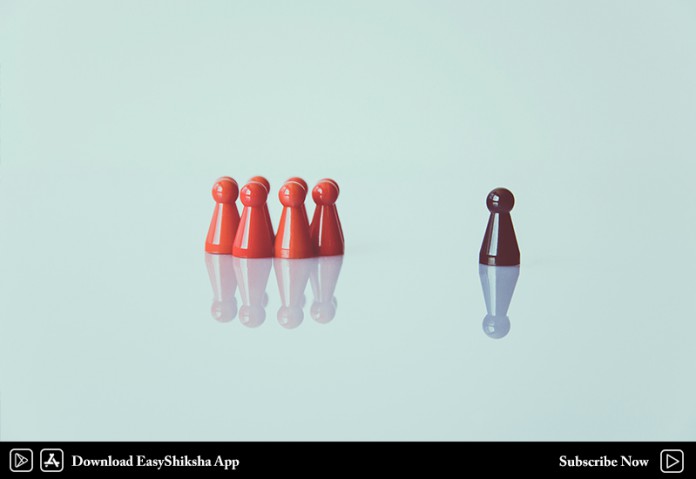 Have you ever wondered what makes some people set themselves apart more than others? Have you ever considered what gives some people the ability to take charge, speak up, be revered, be heard or even just drive action more than others?
What is it then that distinguishes some people from the rest to the extent that they are defined by the larger ecosystem as "leaders"?
The DNA of the social framework that we belong to places leadership as the fundamental aspiration that signifies great achievement and prowess. It is considered a unique defining characteristic that gives some people the ability to thrive more than the rest.

Important Announcement – EasyShiksha has now started Online Internship Program "Ab India Sikhega Ghar Se"

So what is it then that qualifies or allows a person to command the title of a leader? And how has that leadership paradigm evolved as we embrace this era of exponential change?
If we go down to our ancient philosophies like Vedanta, they define an evolved human being as one where the intellect is more developed than the mind and the body. The Vedanta clearly differentiates between intelligence and the intellect. The intellect is defined as your ability to reason, think, question and analyze in a manner that allows you to exhibit control over your emotions and desires (the mind).
Globally, researchers are now highlighting the importance of high Emotional Intelligence (EQ) as a distinguishing feature between star performers and the rest. EQ is characterized by the intangible behavior that helps manage emotions, build relationships, develop strong communication skills, be empathetic and socially aware. According to a Talent Smart survey, it was found that EQ was the strongest predictor of performance explaining 58% of workplace success. The study further observed that 90% of top performers had a high EQ, while only 20% of the bottom performers were high in EQ.
If you ask any of my GenZ and millennial student classes, their simple answer to the question of who exemplifies strong leadership skills is none other than Mahendra Singh Dhoni!
In a recent webinar that I attended by the global recruitment giant, Korn Ferry, they introduced the concept of a Self-Disruptive leader that they saw as necessary in the evolving world. In their ADAPT framework they identified 5 key leadership skills of Anticipate, Drive, Accelerate, Partner and Trust as capabilities that leaders needed to build to be future-ready.
Top Software Engineering Courses
Having held leadership positions, been an entrepreneur and now a coach to a number of dynamic millennial leaders, I often get asked what are the leadership traits that I see as most critical to success in the era of constant disruption?
Premised on literature, research and personal experience, I have listed some key traits that I believe will differentiate leadership success in the new world order:
Managing YOU is key: Self-awareness and self-management have now become critical skills to leadership success. Being honest about your capabilities and shortcomings, and self-regulating in a way that showcases self-management, taking responsibility, adaptability and resilience are all relevant leadership traits
Get on with it: In my time at Columbia Business School, one of the key aspects of the new leadership mindset included the move away from being precise but slow, to fast and roughly right. In a quick moving world leaders are expected to make decisions on the fly and as I say in my coaching conversations, sometimes the perfection mindset can be your biggest saboteur!
Don't Assume, Clarify and Communicate: Identifying the key stakeholders and getting them on board with your vision is a key leadership skill. Communication and providing clarity, while it seems simple enough, is often not prioritized. Use our multi-device world to your advantage to the get the message out!
Collaborate: To quote some of Korn Ferry's research, pooling resources, partnering, being able to identify when you don't have the skills, tapping into the gig economy and building the ecosystem are now key to staying alive in a disruptive world.
A little Empathy will go a long way: Motivating people, inculcating a positive mindset, being sensitive, non-judgmental and taking a human centric approach are all key EQ traits. Be authentic yet empathetic!
Learn how to learn: Forbes in their August 2018 report identified learning how to learn as a key skill set to staying relevant in the exponential era. With change the only constant, upgrading, skilling and re-skilling ourselves in all capacities has now become an almost mandatory ongoing requirement.
Build meaningful relationships: Seeking commitment, being trustworthy, focusing on establishing key networks and showcasing people centricity, are all key components to building meaningful relationships in the workplace.
Navigate difficult conversations: Having challenging conversations is a part of any leaders' role and successfully navigating these situations with the right 'phrasing', developing the intellect, building a coat of sensitivity and a dose of human centricity will go a long way.
Qubit Thinking: Much like quantum computing, multi-dimensional thinking and cognitive flexibility in multi-device world driven by change are now key skillsets for all leaders to develop.
Living your Life Purpose: Finding your inner purpose will unlock a new meaning to your life, your work and your leadership outlook. Inner fulfillment is key to long-term workplace success.
For more information on EdpowerU's programs and offerings on workplace behavior, personal leadership development please visit www.edpoweru.com or write in on [email protected]
About Shubika Bilkha: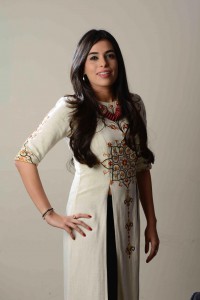 Entrepreneur. Advisor. Author. Executive Coach.
Partner, EdpowerU
Shubika is a dynamic entrepreneur, media spokesperson, author, corporate advisor and millennial career coach with experience that spans the financial, technology, ecommerce, education and real estate sectors in India and Internationally. She is the Founding Partner of EdpowerU that focuses on workplace behavior, personal and leadership development of millennials and the GenZ in India.
Shubika has an ideal combination of corporate experience, having worked with large companies such as Deloitte, provided advisory services to a number of small and medium sized businesses, as well as been the Managing Director of two early-stage start-ups in technology and education. Shubika was most recently the Managing Director of a leading vocational training institute and has worked with a number of leaders across industry, government and the educational ecosystem in India and the UK.
Shubika is a published author with her first book widely distributed. She has also been a prominent media spokesperson for the real estate and education sectors in India having contributed to publications, portals, panels/events, the radio and television channels in India.
Shubika is an alumna of Mount Holyoke College, USA and Columbia Business School, USA; an Associate Member of the Chartered Securities Institute (CSI) in the UK; and has completed the "Building Excellence in Higher Educational Institutions" at the Indian School of Business (ISB), Hyderabad. Shubika has done her Executive Coaching Certification Training at CTI London, UK in line with the International Coaching Federation (ICF) Accreditation guidelines.
About Edpower-U:
EdpowerU, www.edpoweru.com, is first of a kind initiative in India that focuses exclusively on workplace behaviour and personal leadership development relating to the millennial and GenZ audience. EdpowerU offers training programs focused on graduate, executive and leadership development, as well as an exclusive executive coaching service designed for millennial and GenZ employees and leaders. 
They also offer a unique millennial management service for multi-generational managers and senior leaders to assist them with navigating the evolving dynamics of a younger workforce. 
Through detailed insights and research on the development of the younger (millennial and GenZ) workforce, EdpowerU focuses on building intangible workplace skills, enhanced self-awareness and management, building emotional intelligence, and addressing the challenges of individuals towards career development and acceleration, and corporates towards improved performance, productivity and retention. 

The 5 point coaching framework of Discovery, Identification, Challenge, Accountability and Transformation, based on the renowned Co-Active model, is an intensive process of self-awareness and identification of values, interests, motivations and saboteurs, with a view to enhancing personal effectiveness, finding balance, streamlining objectives, increasing personal accountability and driving individual development through a commitment to change. 
EdpowerU is driven by the philosophy of 'Educate to Empower' as they look to transform the lives of 1 million millennials by 2025
Empower your team. Lead the industry
Get a subscription to a library of online courses and digital learning tools for your organization with EasyShiksha
Request Now
ALSO READ: hcah-introduces-upskilling-courses-for-nurses-and-physiotherapists
Get Course: Basic-Computer-Skills-Certification-Course