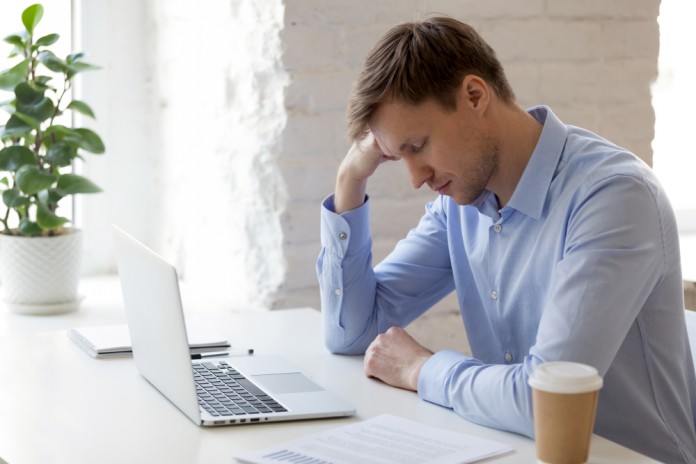 The life of an IT worker is full of long working hours slogging day and night, toying with the computers, rummaging with a huge repository of information, laying back your interests and hobbies to meet that deadline and then sitting back to relax! Sounds quite a tiring day, right?
And while you have cut through your prime ferociously and are passing off your time gracefully to reach a pinnacle, there's a sudden change and you are on crossroads. You are knee deep in this ocean of midlife crisis desperately wanting to come out of it. People are remarking it as "just a phase" but only you know how bad it is turning out for you. You are trying to keep the boat afloat but it is how long until you can save it from sinking? New talent is cropping up every day and suddenly, you see yourself grappling with this. Your existence is under threat and a lot is put at stake.

Important Announcement – EasyShiksha has now started Online Internship Program "Ab India Sikhega Ghar Se"

Top Virtual Reality Courses
More Courses With Certification
A disruption in the technology paving way for new IT technologies disrupts your life. The nuances of COBOL and mainframe with which you were so friendly suddenly become obsolete; the on-premise software such as Oracle, etc no more rule your world. The fresh graduates who are hired in overwhelming numbers every year seem to fair better than you. They are skilled, bubbling with enthusiasm, young, and adaptable. In short, the company doesn't need you anymore and it would give you that pink slip any time soon. The life is stable but the wave of change at work would affect it tremendously. The perpetual anxiety is nibbling at you and you need to do something before time runs out and disappears!
Here's how you can navigate through your professional midlife crisis and beat it:
You've been running after your work all your life minting money. Now is the time to take a break and retrospect. Now is the time to reflect and contemplate. Have a more penetrating look at your job and figure out how you could still retain your presence in the organization. See for yourself if there are opportunities for new avenues and expanded responsibilities which would aid in uplifting your interests.

Learning might not excite you at this juncture of your life but if you are rooting for your position in the organization, you've got this as the best possible option. Make yourself comfortable with upcoming technologies such as AWS, Azure cloud, big data, Data analytics, predictive analytics, etc. Consider pursuing Masters in Data science in Australia or Masters in Data Science in US to jumpstart your career again.

Consider making a lateral move in your organization itself. Life is all about setting your heart on new goalposts and stretching yourself in different directions to get the best out of you. It is always nice to pick up new challenges and a lateral move exactly helps in giving you that professional and intellectual stimulation as well as opportunities to fight back the change and retain your presence. The pay difference may not be exciting but the boost it would provide to your nerves will be exhilarating.




Top Software Engineering Courses




You were a programmer/ analyst before, you can scale to managerial positions now. You'd ask, how? Well, schooling yourself is not that bad an idea to act upon. This is the time to do some professional retooling and getting an MBA degree can certainly help you in venturing into new avenues. The idea might seem unrealistic but expanding your professional skill base can boost our morale and can be powerful in exciting our nerves to take changes in our stride.

How about changing the workplace if the monotony is taking better of you? You might take a leap (not a blind one though) and switch to some other company offering better opportunities. Just analyze yourself – strength, weakness, capabilities, limitations – and do it honestly. Then proceed on to consider a wide array of fields where your talents have the potential to bring out fruitful results. A remarkable career shift might prove to be very beneficial if you properly look at all the pros and cons of it. A prudent decision is what you need before taking a giant step!

Okay, so you were 'stuck' or 'trapped' in a job for a major portion of your life. Now you have got the chance to free yourself. Why don't go on a trip to a place you've been meaning to visit all your life? Travel helps in getting inspiration and bringing quality to work and life.

Startup Culture is blooming in the contemporary scenario and being a part of it can add substantial value to your personality. Try investing time in startups. The fresh pool of talent has a lot to teach you. Also, meanwhile, you can put in your time in attending conferences to learn new technologies and network with different people to grow yourself. 

Set a new goal. If you had a plan beforehand, alter it. Talk about this crisis to your loved ones. Discuss, deliberate, and come up with innovate solutions. Life doesn't stop for anybody. So, get on your lifejackets and be prepared for a thrilling ride.
A mid-life crisis is an inevitable obstacle which would take you by surprise but remember, the technology is evolving rapidly and so would the demands of your employee. It is a matter of the survival of the fittest now and you'll have to ensure your place by putting on a smile and a drive to keep moving ahead.
Top Networking Online Courses
More Courses With Certification
Empower your team. Lead the industry
Get a subscription to a library of online courses and digital learning tools for your organization with EasyShiksha
Request Now
ALSO READ:  save-a-life-by-registering-as-a-blood-stem-cell-donor
Get Course: Microsoft-Excel2007-Tutorial-for-Beginners