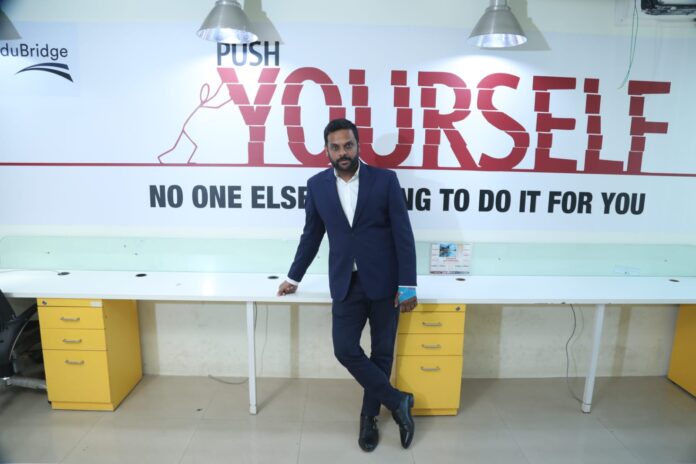 written by Mr. Girish Singhania, CEO, EduBridge
Retention of information becomes increasingly difficult with age. At such times to keep the learner engaged, and ensure profound retention of information Micro-learning is one option that comes to our rescue.
Micro-Learning is 'bite-sized' formula for skill development on the job, much preferred through mobile or virtual learning methods that give employees and learners their time off-the-clock to focus on small learning modules that don't take more than 20 minutes at a time.
ALSO READ: Check out these study abroad consultants while planning your education journey abroad
According to Deloitte's study, 'Meet the modern learner' today, employees cannot afford more than small windows of breaks, let's say, 10 to 15 minutes at a time from their full time jobs to skill. Micro-learning presents a whole new gamut of opportunities to skill learners with one objective in mind- one module at a time.
The clear distinction of a generational change, more so after the pandemic, unlike olden days where employees were sit in  long and elaborate sessions, hauled up for hours to learn new skills to bridge skill gaps on the job; it is an old technique that doesn't work with learners today. The 'Modern learner' learns more in a quick session of focused skill module and can foster better recall even after long gaps of relearning that particular module. Apparently, 'bite –sized' skill development reduces cognitive overload resulting in speedier application of the learned skill while training at his convenience.

Challenges of skill development addressed by micro-learning:
The 'Bite-sized' learning formula keeps the learner engaged without getting distracted.
Each module, 20 minutes long at the most, gives the learner the space to learn at his convenience during lunch breaks or during commute to and fro from work.
Micro-learning reduces cognitive over-load resulting in prompt recall and application of the learned skill on the job.
Micro-learning is ideal for the modern employees and learners as it offers mobile, virtual and video based training.
The different assets of micro-learning make it the primary choice of skill training in organizations and skill development centres.
Assets of micro-learning:
Video:
Video based learning is unarguably the ideal way of skill training as it offers a comprehensive method of processing information. For example: You can train your staff to trouble shoot a problem by presenting its process from start to finish in a single module that focuses on just that type of trouble shooting problem. It can also be used to train improve employee communication skills by demonstrating customer interaction visually.
Scenarios:
Micro-learning simulations are the 'try' and 'apply' scenarios at work that let the learners imitate the problem solving situations presented to them. It creates a safe environment for them to learn by making mistakes, knowing that their mistakes don't have real-time consequences on their jobs. Simulations are basically problem prompts that can be used to massively impact the learner's communications skills by prompting them to speak on possible scenarios they may face with customers. These can be used in software training where learners are prone to practice more and apply solutions adequately.
Interactive sessions:
While gaming modules of micro-learning are trending globally, interactive sessions with trainers can help learners quench any query that they have regarding any module. Interactive sessions open up the path to learning with the trainer while learning the module, asking questions during the process of learning so to completely get a grasp of the module.
Summing it up, micro-learning is efficient and beneficial to organizations as it saves time and lost attention of the learners presenting them with multiple opportunities to skill with varied assets of micro-learning that make learning not just effective but interactive and engaging resulting in top of the mind recall. 
This year Educate yourself and develop your career with EasyShiksha