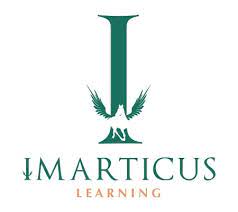 With Hackathons, coding challenges, hands-on learning, and live interactive sessions, FSD pro will enable learners to create a robust portfolio of their development capabilities
With this course, Imarticus Learning guarantees learners jobs that offer a minimum starting salary of INR 5 lakhs per annum
The program also guarantees money-back in case a candidate is unable to secure a job
August 10th, 2022: Building on the success of its programs and expanding its vast course portfolio further, Imarticus Learning, India's frontrunning professional education firm, has launched FSD (Full Stack Developer) Pro, a new program with a placement guarantee, aimed at advancing learners' coding skills and preparing them for a lucrative future in coding.
An industry-oriented and meticulously designed program with extensive practical sessions, the FSD Pro Course will train learners to build their skills on the most in-demand coding tools such as HTML, Java, React, and CSS through a series of practical learning sessions. With extensively experienced faculty, learners can establish a solid foundation in full-stack development through Imarticus Learning's live, interactive sessions, as the course also offers hands-on projects and weekend practice sessions to master coding and building feature-rich applications. Further, the FSD Pro course will include Hackathons and Coding Challenges, allowing learners to create a robust portfolio to showcase their development capabilities.
With industry-specific projects, live learning, a job-focused curriculum, and dedicated career services alongside placement assurances, the FSD Pro course is a highly interactive program curated carefully to help learners land full stack developer jobs in the IT industry. Imarticus Learning also offers career services like resume building, profile enhancement, interview preparations, and career mentoring to give learners a holistic and enriching experience.
Mr. Nikhil Barshikar, Founder and MD of Imarticus Learning, said, "The need for full-stack developers in businesses across the tech teams has skyrocketed. It's one of the most in-demand courses and a lucrative career path that offers immense growth and high remunerations. We developed the FSD Pro course to ensure that learners can lay strong foundations for their careers and build upwards from there. We are happy to introduce this course to our learners, and we're confident that it will enable them to build strong careers as future-ready professionals."
READ MORE –  How can Blockchain technology change the future of Businesses in India
Guaranteeing a starting salary of INR 5 lakhs per annum, Imarticus Learning also promises money-back in case a candidate who has completed the program cannot secure a job with an average annual salary of INR 5-10 lakhs annually. The 6 months-long program offers classes from Monday to Thursday and practice sessions on weekends. Upon completion, learners will receive a certificate from Imarticus Learning that will be recognized globally.
About Imarticus Learning
Founded in 2012, Imarticus Learning is famed for its industry-first approach to bridging the gap between employment and academia. Working in alliance with world-renowned organizations and industry experts, the institute offers its learners professional certifications and job placement opportunities that sculpt the workforce of the future. Its mission is to upgrade the quality of human skill capital to meet current and emerging employment demands.
Imarticus Learning is highly reputed for its unique teaching methodology, which includes immersive live lectures (both classroom and online), peer-to-peer discussions, industry-oriented seminars, and guest lectures, rigorous training exercises and projects, soft skill improvement sessions, mentorship by industry experts, and much more.
With its vast course catalog that encompasses thorough training in cutting-edge subjects such as Data Science, Software Engineering, Machine Learning, Artificial Intelligence, Business Analytics, Corporate Finance, Investment Banking, Capital Markets, Web Development, and many others, Imarticus Learning aims to mold highly skilled employees for various industries, functions and job roles.
Visit EasyShiksha for skill development.