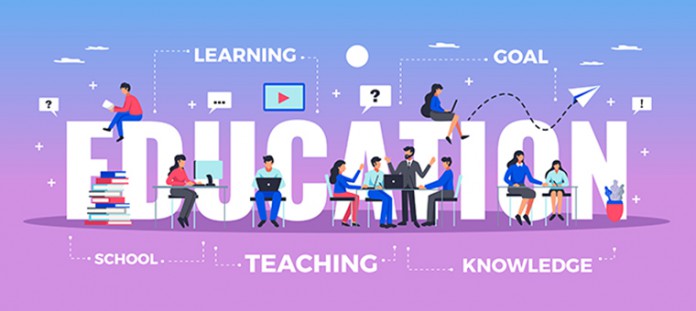 There's a saying that all work and no play makes Jack a dull boy. This is very true when talking about education, which continually demands the attention and dedication of learners. Entertainment However, this constant demand slowly transforms education into a dull form that calls for a fun element that will motivate learners to keep going.

Important Announcement – EasyShiksha has now started Online Internship Program "Ab India Sikhega Ghar Se"

Edutainment is a word commonly used to describe entertainment-education. It can be a game-changer for development as it aims to educate and encourage collaboration among instructors and their students. Incorporating modern entertainment forms like music, video gaming, watching television, mobile applications, films, and interactive learning sites into academics is an effective edutainment practice.
Why is Edutainment Necessary?
Entertainment has cognitive, emotional, and social benefits to a student. Improvement of problem-solving skills and enhanced perpetual skills are among the mental benefits of entertainment media to a scholar. At the same time, recent research reveals entertainment can improve networking capabilities, create a fun learning attitude, and contribute to positive emotions that enrich daily life.
Read on to learn about other proven benefits of entertainment to learners.
Helps to Develop Digital Skills
Today, learners do not need to rely on their instructors to gain knowledge exclusively. Thanks to the new age of internet and mobile technologies that allow learners to study at their convenience. Learning how to navigate entertainment apps can increase their employability opportunities as they gain essential marketing and communication skills.
Top Software Engineering Courses
Form of Relaxation
The brain of a student is often juggling multiple ideas and concepts. The only time it gets to recharge is while sleeping, but entertainment is another form of relaxation that ensures it functions effectively.
Important Announcement – EasyShiksha has now started Online Internship Program "Ab India Sikhega Ghar Se" during this lockdown.
Entertaining activities like music and films are a source of pleasure that could help ease away pressures. They are also great life coping mechanisms that soothe the mind, enhance mental performance, and help cope with pain.
It Makes Education More Effective
Technology has made it possible for learners to find fun content that motivates them to find out more about a specific topic. Curiosity breeds more effective learning. Using educational narratives provides learners with easy to follow and less abstract information. While mass media characters play an essential role in engaging new thinking among audiences, changing perceptions and act as powerful role models.
Empower your team. Lead the industry
Get a subscription to a library of online courses and digital learning tools for your organization with EasyShiksha
Request Now
Reduces Boredom
In many cases, students are mostly in the same spot for many hours, which may cause boredom and reduce productivity. Incorporating fun-filled brain relaxing activities during school hours can break boredom and relax the mind and enable learners to concentrate better.
Promote Positive Interactions
Online video games and sporting events are entertainment forms that stimulate social interaction and are beneficial for brain development and functioning. Video gaming using reputable sites like comeon-india.com can help students boost their creativity, speed up reaction time, and increase competence.
Students can also build thriving relationships among peers and develop healthy competition. Introducing students to online video games presents an opportunity to teach them to accept defeat and appreciate victory healthily.
Maintains Excitement
Education is all about repetition and dedication, which can quickly become monotonous and dull if not infused with entertainment. Educators can use visual media to aid learning, making the students concentrate better and infuse a sense of excitement into the class. The enthusiasm can, in turn, prompt them to come up with various ideas and opinions and transform learning into an exciting system.
Encourages Students
Students are continually craving attention, recognition, and appreciation. Not every student gets a star sticker for performing well in his exam papers. Some of these students could, however, be very good at video games. The praise and small rewards he gets from this may encourage them by validating their abilities and strengths.
Merging education with entertainment can transform education into a fun process and make it feel less of a chore. It focuses on making education more interesting by incorporating fun-filled activities to deliver quality and holistic learning. These methods also allow both learners and educators to discover, create, and share incredible and easy to remember educational content. Finally, edutainment makes the process of self-development fun-filled and can be a blessing to students.
For information related to technology, visit HawksCode and EasyShiksha
ALSO READ: fun-filled-online-activities-students-studying-india
Get Course: Android-Apps-Development