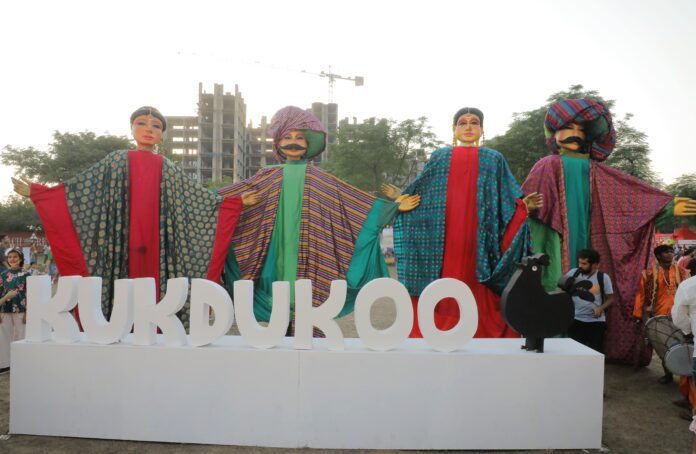 The extravagant celebration of the Kukdukoo Art Festival that happened on 1st and 2nd October 2022 at Airia Mall Grounds in Sec-68 Gurgaon, witnessed over 22,000+ kids and parents in attendance across both days, making it the biggest family event of Gurgaon in recent times.
October 2022: Kukdukoo – India's Biggest Kids Art Festival wraps up after two day-long on-ground celebrations on 2nd October with Art forms, the 75th year of independence, and Gandhi Jayanti among the main themes. After two years of the pandemic, the festival returned with great zeal, stimulating creativity and exchanging ideas with students by a distinguished constellation of artists.
The extravagant celebration of the festival featured interactive activities to intrigue the kids and instil a deep-seated love for art forms that are visual and performing, both Indian and International, traditional as well as contemporary, The festival was lit up with the participation of over 70+ renowned artists; storytellers; mime, puppet, theatre, and clown performances and shows; relaxing musical storytelling sessions and no less than 150+ DIY art activities and workshops for children.
It witnessed a footfall of over 12,000+ children and their parents on the first day and 10,000+ children and parents on the second day of the festival.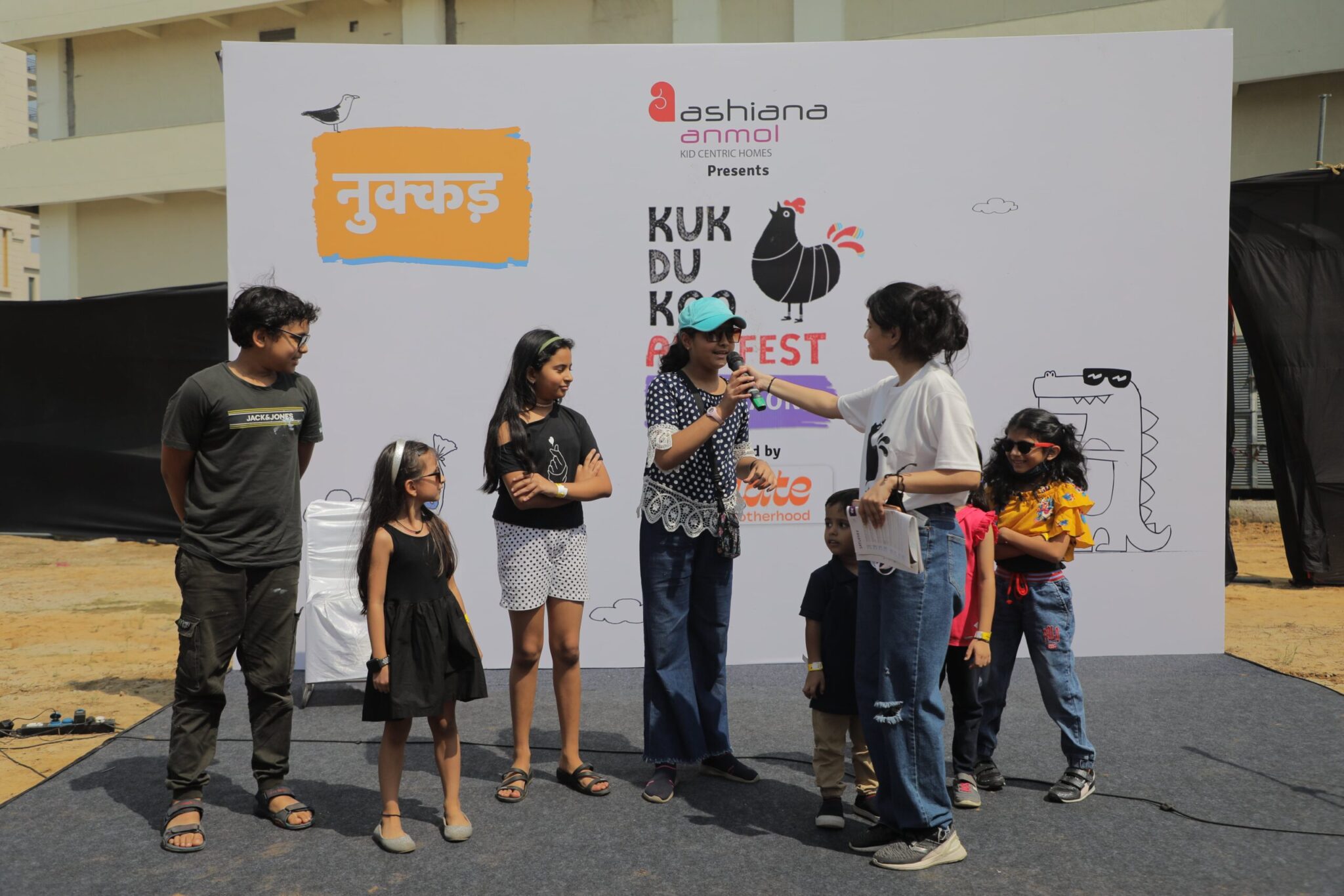 Fan-favourite superheroes, anime characters, Aladdin's Genie, and India's tallest puppets towering at 14ft also entertained the kids and parents when they were at the venue and many parents were seen happily clicking pictures of their kids with them.
Also Read: SaaS FinTech Zaggle bags 'Upcoming Unicorn Award' at the Indian Startup Festival 2022
Quote by Mr. Avishek Roy, Co-Founder, Kukdukoo
Many prominent personalities including award-winning and internationally acclaimed artists and performers from all over the country like Walter Peter (renowned Indian clowning artist), Kunal Motling (Indian Charlie Chaplin), Poet, and Story Tellers – Lovely Sharma, Simi Shrivastava, Seema Wahi Mukherjee, and renowned puppeteer Mohammad Shameem kept the kids and parents spellbound with their performances.
Quote by Simi Srivastava, Renowned Storyteller
Another wonderful attraction of the festival included a mesmerizing glimpse of brilliant artworks designed by children, based on the theme "Dot, बिंदु", inspired by the most renowned Indian painter Raza. As part of the inter-school art installation competition, the festival created an outstanding panorama of artworks created by groups of students from more than 25 prominent schools in Gurgaon.
Quote by Mr. Jugmendra Baliyan, Co-Founder, Kukdukoo
In addition, the fest also organized special sessions for parents' engagement. Alongside, it featured a unique Kukdukoo HAAT with a distinguished selection of homegrown and conscious brands exhibiting a creative product range alongside the all-encompassing and delectable selection of food choices at the Food Junction.
Visit EasyShiksha for skill development courses