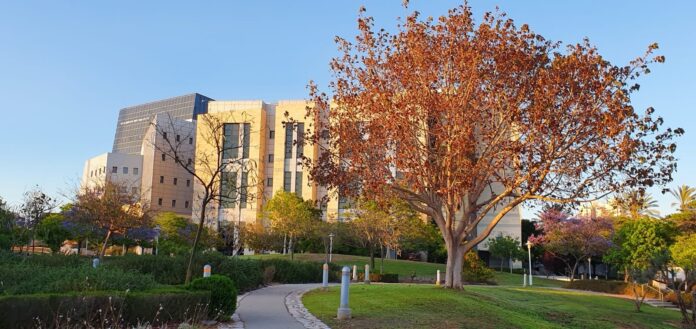 A new course at the Azrieli Faculty of Medicine will focus on tissue regeneration and 3D printing for therapeutic needs
New Delhi, March 25, 2022: Bar-Ilan University's Azrieli Faculty of Medicine in the Galilee has launched a new course, that aims to provide exposure to the use of innovative three-dimensional-based technologies for medical treatment. The course will be led by Prof. Samer Srouji, Director of the Department of Oral & Maxillofacial Surgery at the Galilee Medical Center.
The course, "Tomorrow's Medicine – An Introduction to Tissue Regeneration and 3D Printing", will be given by the Department of Oral & Maxillofacial Surgery at the Galilee Medical Center. The field of tissue engineering, design and 3D printing began to develop in the 1990s and made significant strides in the 21st century with the development of medical technologies and advanced materials for implantation such as titanium or polyetheretherketone (PEEK). In recent years, increasing numbers of clinicians are becoming familiar with engineers, universities and start-ups in the field in order to offer patients better and more accurate personalized medical treatment.
Important Announcement – EasyShiksha has now started Online Internship Program "Ab India Sikhega Ghar Se"
"Until the development of 3D technology, it was not possible to customize devices and implants," explains Prof. Srouji. "The principle behind the technology is the development of customized devises for patients. In medicine, 3D printing is designed to provide personalized treatment in surgeries performed today using conventional methods. For example, the new options we use today allow for customization of pallets, so that treatment is more accurate and shorter. Such technologies are already being applied in a number of medical fields, such as oral and maxillofacial surgery, neurosurgery, orthopedics, and more."
According to Prof. Srouji, in the oral and maxillofacial field, clinicians are required to deal with extremely complex anatomy, for which there is substantial difficulty in fitting implants. In view of this challenge, the need has arisen to produce accurate devices with meticulous planning, able to restore structures such as in the jaws, midface or the orbit.
In the Department of Oral and Maxillofacial Surgery at the Galilee Medical Center, headed by Prof. Srouji, a clinical center has been established for the design and 3D printing of customized implants. The center's guiding principle is 3D Point-of-Care (3D PoC) i.e., 3D-based treatment, derived from tissue defects that needs to be accurately rehabilitated for patients. Recently, the center was equipped with a biological 3D printer – one of the firsts of its kind in Israel – that is used for advanced tissue engineering research and the printing of bone and cartilage.
"As a result of the clinicians' lack of familiarity with the field and innovative treatment options, the idea arose to combine forces with the Department of Oral and Maxillofacial Surgery in the Galiliee medical center in the training of medical students at Bar-Ilan University's Azrieli Faculty of Medicine," relates Prof. Srouji about what led to the opening of the course. "As part of the course that will be given in the pre-clinical years, students will be introduced to advanced and exceptional clinical knowledge, that is not included in the routine syllabus of medical students."
ALSO READ : first Bronchial Thermoplasty at Aster CMI Hospital
Students in the course will become acquainted with the medical revolution that has led to the development of the field of 3D, medical imaging, segmentation and 3D modelling of implants. The course will present three-dimensional treatment methods that aim to repair tissue deficiency resulting from trauma to the head and neck area, supplementation of deficiency due to removal of cancerous lesions, treatments to correct congenital deformities, and more. In addition, the course will cover chapters in tissue engineering, advanced tissue cultures, and will introduce the field of bio-printing – a combination of three-dimensional printing principles and tissue engineering for creating biological tissue implants.

The new course focuses on a hot, developing field. Prof. Srouji explains that medicine is currently transitioning from the use of 3D technologies and inert materials that are not absorbed by the body to the use of biological and biomimetic substances, whose chances of being rejected are significantly lower. These substances undergo a much better and more natural transition in the body, in contrast to metals, such as titanium, that are never absorbed.
Education is key to success. Educate yourself with EasyShiksha