New Delhi, 2016: KIIT World School, Pitampura, New Delhi organized "Spectacle De Cultura 2016″, where the focus countries were South Korea and Poland. The participation of the Korean Cultural Center, India and Embassy of Poland brought a blend of cultural extravaganza. Kim Kum Pyoung (Director of Korean Cultural Center, India), Aneta swiecicka (Visual Arts, Literature, Theatre Programmer, Embassy of Poland) were the notable guests of the event. Around 1200 students, parents and teachers participated in this event. The programme embarked at 9:00 A.M and ended at 2:00 P.M
Director Kim Kum Pyoung thanked the institute and said that this platform has provided a great opportunity to strengthen the bond further. Korea was known to be the country of technology but the technology is influenced by India. He further talked about the spiritual foundations led by Buddha and the similarities of the games played in both the nations.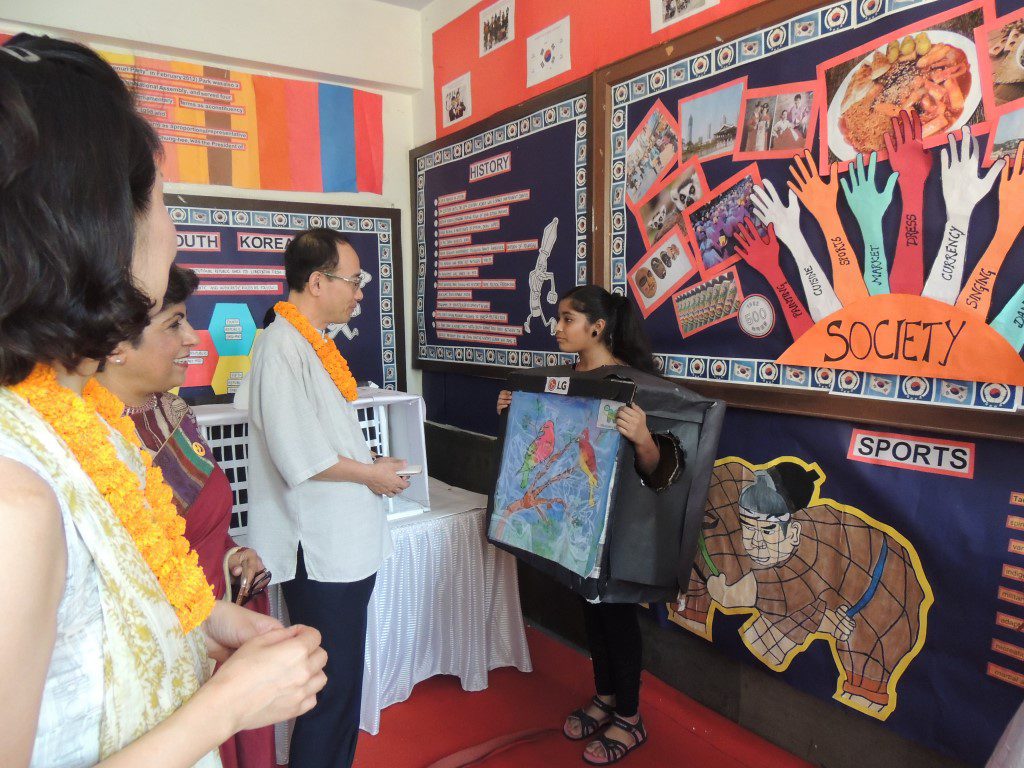 Sangeeta Bhatia, Principal said "this is just not a yearlong partnership but a kind of maturing at level. It was very apt to showcase the culture, tradition and various dimensions to our children. The research is quiet expensive and I would like to share that with every one present here. The Korean Culture Center is very active in India.
The spectacular event showcased the glimpses of the Korea and Polish live models of the art, cultural activities, dance performance by their respective natives, the technology, discoveries, history, monuments, literature, folk art, sports, politics, educational status, economic growth and its achievements at global platform. The exhibition showed the tremendous effort and great amount of research put through by the students. Apart from this, the tiny tots represented the enduring saga of the five elements namely, air, water, fire, earth and ether through their creative act. Korean artists also performed Taekwondo along with the KIIT students.
The event was an exemplar of the cultural unity in spite of its diversity. This cultural exchange event enhanced the relationship between these nations.