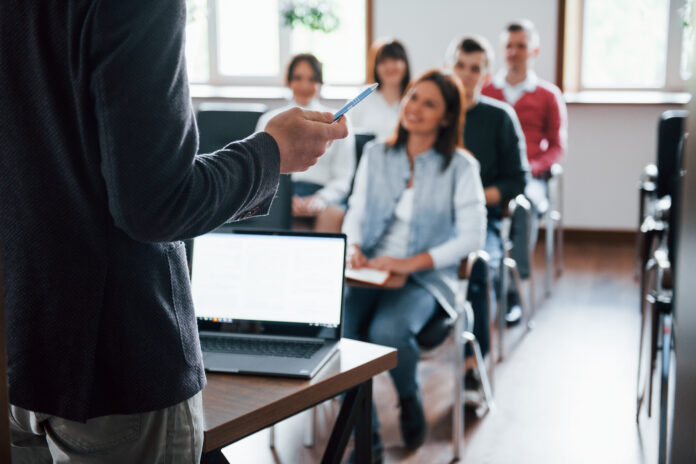 Lighthouse Learning collaborates with SNDT Women's University, Department of Special Education, to organize the conference
The conference will empower and enable school stakeholder to deliver seamless education to children with special needs (CWSN)
New Delhi, February 02, 2022: Lighthouse Learning, India's leading education companies, organized a two-day National Conference on Inclusive Education in collaboration with SNDT Women's University's, Department of Special Education. The conference, held on 29th and 30th January 2022 with 5000+ registered delegates including parents and members of the teaching community across the country, was a successful first step in creating an inclusive culture within the education ecosystem. The aim of this conference was to raise awareness of participants about good practises globally on access, engagement, empowerment and enablement of Children with Special Education Needs. The deliberations discussed at the conference will be collated into a report with recommendations which will support and feed into right practices across institutions with a view to reforming and refreshing the implementation of Inclusive Education.

Over the last two years, the pandemic has brought with it various challenges for the teachers, school leadership and students with special needs across the globe. All children with special educational needs have the right to a suitable, effective and appropriate education. This is an agenda that is supported by the recently announced Sustainable Development Goals by the United Nations with Goal 4 focused on 'inclusive and equitable quality education and promotion of lifelong learning opportunities for all.' The outcomes and recommendations from the conference would feed into the practices of inclusive education for the Lighthouse Learning Network schools and other regular mainstream schools with the aim of advocating for the rights of children with additional needs across India.
The topics on which the discussion took place was teachers leading an inclusive classroom culture, inclusive practices, supporting gifted students and a collaborative approach supporting students with ADHD, learning disabilities and Autism in an inclusive classroom.
Important Announcement – EasyShiksha has now started Online Internship Program "Ab India Sikhega Ghar Se"
Prajodh Rajan, Co-founder & Group CEO – Lighthouse Learning said, "In the current context the pandemic has transformed the way children are learning. While we look for ways to narrow the educational disparities, children are coping with the sudden changes in their lives whilst conditioning themselves to this new method of attending online classes. As this puts them under immense mental pressure, this is where an environment of inclusion would help them cope and become more accepting of the current situation, as well as provide them the motivation to keep marching ahead. The conference brought together educational institutions and their experts under one roof to share their experiences and to discuss the challenges and opportunities with respect to inclusion in this sector. Through the conference we aim to identify and reach out to school leadership teams and the teaching community across India. The National Conference for Inclusive Education is a step towards our vision of equality and inclusion for all. We want each individual to realise that true strength lies in the differences and not in the similarities. So, it is time to accept this truth and move forward as a collective, cohesive unit."
Dr. M. N. G Mani, General Secretary & CEO ICEVI, Department of Special Education, SNDT Women's University, said "Inclusive Education is not a matter of choice, neither is it a programme. It is an ideology and philosophy of education for all. It's us educators who can make it a reality. 70% of support for children with special needs in a school should come from regular classroom teachers and the rest should be from collaborating with the special educators of that school."
Top Software Engineering Courses
About Lighthouse Learning:
Lighthouse Learning with its 5 brands – EuroKids Pre-School, Kangaroo Kids Pre-School, EuroSchool, Billabong High International and Centre Point Schools – Nagpur has initiated in a strong way Centre of Wellbeing to implement and support the mental and emotional well-being of all children of the school and inclusive education. More than 2000+ CWSN are there in the classrooms, be it online or offline. The COVID19 pandemic has caused disruptions not only in the traditional way in which education was delivered, but has impacted the mental health of students and impacted the vulnerable group of students with special needs within this group of students who are impacted by the school closures and shifting to online modes.
SNDT Women's University – Department of Special Education:
SNDT Women's University is the first women's university in India as well as in South-East Asia. The University operates from 3 campuses; Churchgate (headquarters), Juhu and Pune. The University has been reaccredited by NAAC with 'A' grade in 2015. Department of Special Education (DSE) was established in 1977. Ever since, DSE has been involved in human resource development for the disability sector. Our mission is 'Nurturing, Enabling & Empowering People with Disabilities' and our commitment is to provide quality education. The department offers programmes in Ph.D. (Special Education); M.Ed. (LD, ID, VI); B.Ed. (LD, ID, VI) and a Post Graduate Diploma in Management of Learning Disability.
ALSO READ: Addressing inequities in cancer care
Want to improve your skill visit: EasyShiksha