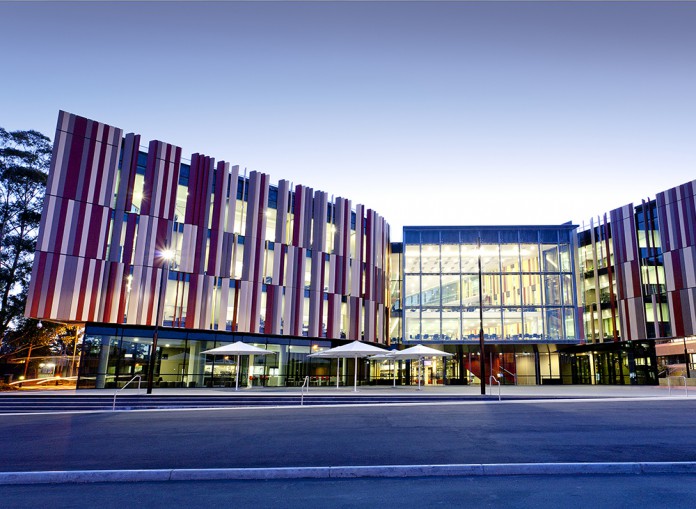 New degrees aligned to changing work cultures; 74 combined Bachelor and 59 combined Master degree combinations that offer greater depth and breadth of study options

Indian students can now combine a Bachelor of Arts and Bachelor of Science, Bachelor of Commerce and Bachelor of Psychology and Master of Business Analytics and Master of Information Systems Management  among many others
Students can also complete two master degrees within two years and two bachelor degrees within four years
New Delhi, September 26, 2019: Macquarie University, one of Australia's top 10 Universities, has announced its new curriculum architecture designed to fit in to the needs of the current work and employment scenario; one that allows greater freedom to customise study options and maximise opportunities for students in the job market. 
One of the most exciting developments under Macquarie's new curriculum architecture is the launch of 133 unique double degree courses for its undergraduate and postgraduate students starting in 2020, with the aim to widen the scope for students to choose from different areas of specialization. Those looking to pursue Bachelor's degree have plethora of exciting new combinations to choose from, such as  Bachelor of Arts and Bachelor of Science; Bachelor of Commerce and Bachelor of Psychology; Bachelor of Arts and Bachelor of Business Administration and Bachelor of Applied Finance and Bachelor of Information Technology. There are equally large number of combination on offer for those looking to pursue Master's program as well, such as Master of Marketing and Master of Media and Communications; Master of Business Analytics and Master of Information Systems; Master of Commerce and Master of Forensic Accounting and Master of Conservation Biology and Master of Environment among many others. 



Top Software Engineering Courses



The integrated double degree courses will bring changes in the design of undergraduate and postgraduate course structure that will support interdisciplinary degrees and micro-credentialing. The new courses will be classified as either General or Specialist where students can choose to either focus more deeply on a particular area that prepares them for a specific pathway or opt for a generalist degree that does not limit their future career choices. The new structure also enables students to more easily shift to another degree if they want to, and easily combine any two degrees, in a cost-effective way.
Some of the key advantages of pursuing a Double Degree program include a) completing two degrees within 2 years when it usually would take 3-4 years if these degrees were pursued individually. b) Improving one's employment prospects – Double degrees involve studying two complementary or completely different degrees and can increase one's career choices and lead to greater employment prospects c) Feeding one's curiosity – by undertaking a double Bachelor degrees, one can feed one's curiosity and look at things from multiple perspectives –  all while gaining a high-quality qualification.
Speaking on the launch of the program, Nicole Brigg, Pro-Vice-Chancellor, International, said "At the Macquarie University, we are pleased to introduce our exciting new double degree programs for the undergraduate and postgraduate students. We look forward to Indian students taking full advantage of our new curriculum, which is all about creating a clearer study path for MQ students by simplifying program structures. We hope to align our students in the best possible way with the fast changing work culture and job markets.".
The eligibility criteria for the double degree course: 
For the postgraduate double degrees, the student should have successfully completed a bachelor degree or equivalent from a recognised institution.
Students also should achieve a Weighted Average Mark (WAM) of 65 or have relevant work experience. 
Both UG and PG students should have academic IELTS of 6.5 overall with a minimum 6.0 in each band, or equivalent.
The admission process for February 2020 intake for the double degree program has already started and the last date to apply is December 1, 2019. For more information to apply for these courses, students can visit the website: https://admissions.mq.edu.au/
About Macquarie University, Australia
Founded in 1964 to offer students, staff and partners a more flexible alternative to the prevailing university model, Macquarie University is now reaping the rewards of its innovative, interdisciplinary approach. Macquarie is widely regarded as a progressive institution, both locally and internationally. Ranked among the top 1 per cent of universities in the world, and with 5-star QS rating, the University is considered one of the world's best, producing highly sought-after graduates. With a strong tradition in pioneering thinking, ingenuity and exploration, we continue to break new ground as we work to solve some of the world's most pressing issues to build a positive future for all.
Top Networking Online Courses
More Courses With Certification
Empower your team. Lead the industry
Get a subscription to a library of online courses and digital learning tools for your organization with EasyShiksha
Request Now
ALSO READ: Education-fair-for-students-to-pursue-medicine-abroad
Get Course:  Create-your-own-business-the-secure-path