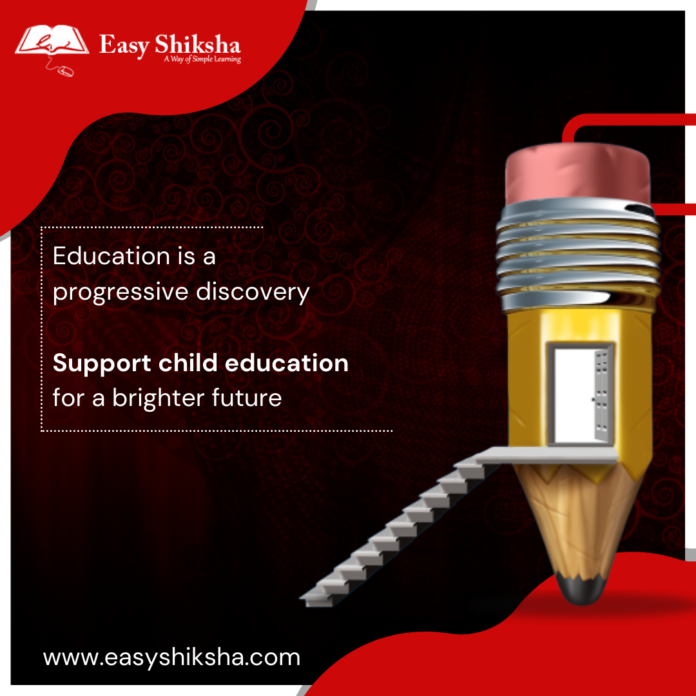 Is Mass Education The Silver Bullet India Needs?
"Educate and raise the masses, and thus alone a nation is possible," said Swami Vivekananda. The patron saint of India, religious leader, and educationist strongly believed that the country's progress depended on mass education.
Swami Vivekananda's visionary thinking came at a time when society was static with no futuristic vision for generations. As new generations bloomed and decayed, nothing substantial was done to improve the state of things. However, Swami Vivekananda emphasised that mass education will give everyone an equal opportunity. He believed that mass education would allow people to contribute to social and cultural change.
Top Software Engineering Courses
A visionary as great as Swami Vivekananda cannot be wrong. Perhaps mass education is what India really needs. We need education to equip people with life skills to be self-dependent and survive against all odds. Currently, schools are embracing high-quality education that teaches children a lot more than mere textbook lessons. The best CBSE schools in Chennai like Babaji Vidhayashram School believe that quality education is the only answer to our nation's overall development.
Education is the only mantra to help close the yawning developmental gaps between countries. Let's put India under the microscope. We have incredible manpower and natural resources to give other nations a run for their money. Yet, India is still categorised as a "developing nation", despite everything we are blessed with. India indeed needs to invest more in education. It is the only trigger that can disrupt age-old social and family dynamics that hinder our progress.
The prime objectives of imparting mass education in India is to:
Provide educational opportunities and impart basic literacy to non-literates between 9 to 35 years.
Provide equal educational facilities to both literates and non-literates
To facilitate life-long education and create a learning society
Teach important life skills and provide adequate information for people to perform their work effectively
Mass Education & Its Impact On Societal Development
Mass education is a broad concept. It is more about imbuing literacy and social education. Mass education is not confined to the realms of schooling. The prime objective is to impart education to wipe out illiteracy from society and open the doors to societal development.
What really happens when a child goes to school? The impact of education is far deeper than what we imagine. According to Jack Caldwell, the legendary demographer, education brings about the following changes when a child goes to school:
Makes the child unavailable for domestic work
Raises the societal value of the child
Speeds up cultural and social changes
Introduces middle-class values
These are aspects that all educational institutions, especially IGCSE schools in Chennai like International Village School, will agree with. Of course, education also increases the cost of raising a child. But that topic is a discussion for another day.
There is no denying that education causes seismic shifts and restructures family wealth. Caldwell observes that prior to educating children, families simply passed on their ancestral wealth to the extended families. However, educated children are more astute. They make it a point to channelise family wealth directly to themselves.
What happens when children receive their fair share of family wealth? They:
Become more educated and productive
Strive to earn more and invest more in their children
Pass on the progressive cycle to the next generation
Contribute to periods of economic growth
Investing in mass education can never go wrong. Our very own "God's own country" Kerala serves as a great example to understand the impact of mass education. In fact, education is also a major contributor to improvements in public health. The educated public is now better able to understand and follow health-related information.

Important Announcement – EasyShiksha has now started Online Internship Program "Ab India Sikhega Ghar Se"

Education should be a top priority for all countries struggling to catch up to developed nations. What should developing nations do to pursue mass education? Here are some pointers.
Educational Policies To Impart Mass Education In Developing Nations
Prioritising education in developing countries is no walk in the park. It requires solid planning with practically feasible policies and programmes that must consider the following:
Ensuring 100% secondary school enrolment for all boys and girls irrespective of household income
Increasing per capita expenses for education to the highest levels achieved by other nations
Legislating mandatory secondary school attendance with penalties for non-compliant students
Providing 100% internet access for all school students
Ensuring equal access to educational information and career opportunities for all students irrespective of the financial status
Ensuring equal quality of education for children from high and low-income groups.
Rewarding and encouraging children from low-income groups with tax gains or transfer systems for regular school attendance
The Bottom Line
It goes without saying that education is linked with society's socio-economic requirements. Presently, our Indian education system focuses largely on individual material gains.
It should be restructured so that non-material benefits reach all community levels in an integrated fashion. Done well, mass education could undoubtedly be the single-most potent force for human progress and overall development in India.
Empower your team. Lead the industry
Get a subscription to a library of online courses and digital learning tools for your organization with EasyShiksha
Request Now
ALSO READ: pearson-and-apollo-medskills-join-hands-to-bridge-the-healthcare-skill
Get Course: Java-Tutorial-for-Beginners-Course