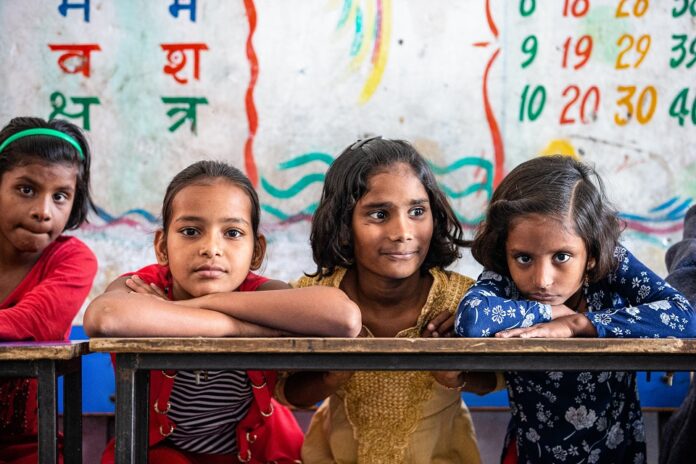 Reports how Microsoft is supporting inclusive economic growth, advancing fundamental rights, creating a sustainable future, and earning trust, as it brings its mission and purpose to life in India
Bangalore, January 4, 2023: Microsoft launched the FY22 India Impact Summary, a comprehensive annual report sharing progress against Microsoft's environmental, social, and governance (ESG) efforts across the company and our ecosystem. Besides sharing a summary of the impact of Microsoft's work, this report shares what the company is learning along the way as it strives to scale its impact and empower others to achieve more.
In the foreword to the FY22 India Impact Summary, Anant Maheshwari, President, Microsoft India, said, "Our population scale platforms are creating new benchmarks for how countries can harness the power of digital technology for public good. With democratized access to data, organizations are recognizing data as an asset class – and leveraging analytical and predictive power to use this data for good. Our diversity presents unique growth opportunities as we build templates of innovation for the planet. India is truly on the path to becoming the data capital of the planet."
Working steadfastly towards its mission of empowering every person and every organization on the planet to achieve more, Microsoft believes that it must create a more inclusive, equitable, sustainable, and trusted future for everyone. The report spans four broad areas contributing to the progress in India by spotlighting stories of impact. Some of these are:
Support inclusive economic growth: Microsoft believes that economic growth should be inclusive—for every person, organization, community, and country. One such example of Microsoft's commitment here is the Global Skills Initiative, through which Microsoft engaged over 5.2M learners with digital skills content to help them pursue in-demand roles in an increasingly digital economy.
Advance fundamental rights: From protecting human rights to addressing digital inequity, Microsoft supports the fundamental rights of all people. For example, through Microsoft's Airband Initiative, internet service provider AirJaldi extended connectivity to over 29M people in nine Indian states and 50 districts in rural and semi-urban areas.
Create a sustainable future: Microsoft's sustainability goals include ambitious commitments and detailed plans to achieve them as well as helping others set and achieve their own climate goals. In March 2022, Microsoft announced its intent to build its fourth datacenter region in Hyderabad. This region will be built with sustainable design and operations in mind, a key example of Microsoft's climate commitment as it responsibly delivers reliable cloud services at scale.
Earning trust: Microsoft recognizes that to drive positive impact with technology, people need to be able to trust the technologies they use and the companies behind them. One of the ways in which Microsoft is actioning this is through its role in the Cyber Surakshit Bharat initiative which is the first public-private partnership leveraging the IT industry's expertise in cybersecurity. A founding partner, Microsoft has equipped more than 1,200 CISOs and frontline IT staff in state and central governments and public sector organizations through cybersecurity awareness initiatives.
Microsoft has partnered India's digital transformation since 1990 when it began operations in India. Today, Microsoft India has offices in 11 cities where its 20,000 employees are the driving force behind its mission. Personifying collective action, over 50% of Microsoft India employees gave above INR 168 million to more than 260 non-profits in India. With more than 17,000 partner organizations employing 2.9 million people, Microsoft India has been able to effect change through its ecosystem. It has empowered more than 1 million developers across more than 100 cities amplifying impact and driving progress faster and farther.
To learn more about how Microsoft has driven positive impact and growth in India, read the full report here: aka.ms/IndiaImpact 
Also Read: Saraf Furniture to Bring 4 Day Work Week Policy in 2023
About Microsoft India
Microsoft (Nasdaq "MSFT" @microsoft) enables digital transformation for the era of an intelligent cloud and an intelligent edge. Its mission is to empower every person and every organization on the planet to achieve more. Microsoft set up its India operations in 1990. Today, Microsoft entities in India have over 20,000 employees, engaged in sales and marketing, research, development and customer services and support, across 11 Indian cities – Ahmedabad, Bengaluru, Chennai, New Delhi, Gurugram, Hyderabad, Kochi, Kolkata, Mumbai, Noida, and Pune. Microsoft offers its global cloud services from local data centers to accelerate digital transformation across Indian startups, businesses, and government organizations.  
In this coming year Educate yourself and develop your skills with EasyShiksha