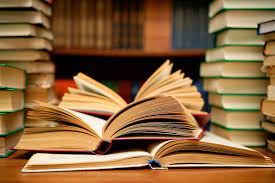 Mumbai, April 1st, 2023 – Mukesh Patel School of Technology Management & Engineering (MPSTME) at NMIMS University, Mumbai, has achieved a remarkable feat by winning 2 Harvard Diplomacy Awards and 4 Social Venture Challenge (SVC) awards at the Harvard WorldMUN 2023 conference in Paris, France, in collaboration with CINUP, Paris (Comité Interuniversitaire des Nations Unies de Paris), the organizers of PIMUN. Known as the "Olympics of MUNs," the five-day forum was led by faculty advisor Dr. Nikhil Gala, who played a crucial role in mentoring the MPSTME delegation to achieve these outstanding accomplishments.
ALSO READ: Suraasa Awards Cash Prizes Worth ₹11 Lakhs to Teachers
Jash Damani, B Tech CE 4th Year, and Anuradha Bansal, BTI CE 1st year, received the Harvard Diplomacy Award. Additionally, the SVC winners include ReFlex, founded by Anish Sudhan, a third-year B Tech CSE Cybersecurity student, Siddharth Mundada, a second-year MBA Tech Mechanical student, and Anuradha Bansal, a first-year BTI CS student. ReFlex is a not-for-profit venture that promotes a circular economy and a sustainable environment by reusing and repurposing flex material used in banners and billboards for underserved communities with active involvement from the youth.
Project Techtile, led by Samyukta Mandampully, a second-year B Tech CSE DS 311 student, aims to provide training in software to visually impaired individuals, helping them attain upward mobility and advocating for greater digital inclusivity. Stride, headed by Yash Mudaliyar, a fourth-year B Tech Data Science student, manufactures artificial limbs using 3D printing technology, producing lightweight, durable, and eco-friendly products that benefit those in need. ASAP India, spearheaded by Shehzeen Khan, a fourth-year B Tech Data Science student, works towards ensuring equitable distribution of healthcare resources to underserved communities, bridging the gap between service providers and affected parties while engaging in ancillary activities to help improve the quality of life in these communities. Membership to the MPSTME delegation was granted through a rigorous and multi-round selection process. Students were scrutinized and critically vetted at every point, under the careful supervision of Dr. Nikhil Gala. The first round involved participation in IntraMUN, an in-house MUN organized by MUNSociety MPSTME, attracting over 300 registrants. Only award winners and the best performers were shortlisted for the final rounds, where they underwent intensive training to prepare themselves for the WorldMUN.

Dr. Alka Mahajan, Dean MPSTME NMIMS, stated, "The MPSTME team was the only delegation from India to win at the Olympics of MUN with over 1500+ participants worldwide. The team also received a total funding of $15,000 (~12 lakh Rupees) awarded to the SVC winners. MPSTME has always been at the forefront of innovation, ensuring that our students have a holistic exposure and are nurtured as socially sensitive individuals. Students are encouraged to come up with innovative but practically implementable ideas that can do a world of good to society as a whole. Each project idea is inspired by this very fact and the best practices followed at MPSTME."
About MPSTME:
Mukesh Patel School of Technology Management & Engineering (MPSTME) is a constituent school of SVKM's NMIMS. It was established in 2006 and has other campuses located in Shirpur, Navi Mumbai, and Indore. MPSTME, a top engineering college in Mumbai was essentially established to serve the need of creating an innovative and integrated space for technology education interspersed with sound management practices that converged with changing industry as well as societal needs.
This year educate yourself and develop your career with EasyShiksha