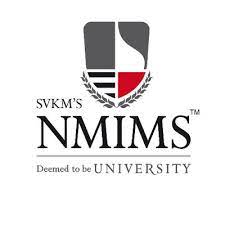 ● Registrations are open for NMIMS MBA programs through NMAT for the School of Business Management (SBM) at Mumbai and the School of Management at Bengaluru, Hyderabad, Navi Mumbai and Indore campuses
● Aspiring candidates need to complete a 2-step process on to complete their registration process
● The placements of students from core MBA Programs have witnessed a consistent increase in participation from companies listed in the Fortune 500 list and Nifty 50. The highest package of MBA Core placements in 2022 was INR. 57 Lakh
Mumbai, 8th August 2022: SVKM's NMIMS, a Deemed-to-be University's School of Business Management (SBM), commenced registrations for the Masters of Business Administration (MBA) programs for the academic year 2023-25.
NMIMS SBM Mumbai, accredited by AACSB (considered the "gold standard" of accreditation), has been one of India's premier private business schools with a four decades legacy. The school has also been ranked amongst top five Private B-Schools by NIRF 2022. It has also been ranked second in the West Zone 2021 by 'The Week.' NMIMS Bengaluru and Hyderabad are AMBA accredited for academic excellence, faculty capabilities, high standards in curriculum design, career development, and employability. NMIMS Bengaluru is also SAQS accredited for delivering high-quality education and meeting internationally accepted standards.
NMIMS MBA program consists of a globally benchmarked curriculum which is aimed at imparting young aspirants learning and development experience by helping them develop analytical skills, entrepreneurial mindset, people proficiency and tech orientation.
NMIMS SBM has an abundance of intellectual capital in the form of faculty members who are renowned in their respective fields and are committed to creating a dynamic learning environment. 60+ faculty members with an eclectic mix of outstanding academic qualifications and industry experience from India and abroad. The faculty also contributes to thought leadership through research and publication in journals of international repute.
READ MORE – EuroSchool Launches the Big School Transformation project 'ASPIRE' to focus on student skilling
Dr. Ramesh Bhat, Vice Chancellor, NMIMS, said, "We are delighted to announce registrations for NMIMS' School of Business Management where we offer powerful learning experiences to nurture responsible leaders with a global perspective. Our MBA programs are thoughtfully designed to prepare leaders with the necessary skills in what we call, the volatile, uncertain, complex and ambiguous (VUCA) world. This has led to a consistent increase of participation from companies listed in the Fortune 500 list and Nifty 50 during placements."
NMIMS SBM has an exceptional global alumni network across a broad spectrum of industries. Since its inception, NMIMS has created numerous socially responsible leaders who are leading some of the world's largest corporations.
Dr. Prashant Mishra, Dean, School of Business Management, NMIMS, added, "We at SBM, encourage students to be open to new ideas, experiences, and challenges. Students at NMIMS learn from the best in the field, and are surrounded with the best and the brightest. At SBM we constantly strive to provide the learning environment which helps participants in developing right sets of skills and competencies so that they can be the agents of transformation as per the need of the future world of business.
ABOUT NMIMS
Established in 1981, NMIMS is today recognized as a globally reputed university with strong industry linkages. It offers multiple disciplines across eight campuses that consist of 17 specialized schools, more than 17,000 full-time students, and 800+ full-time faculty members, ten faculty members with Fulbright Scholarship and Humboldt International Scholarship for post-doctoral researchers. The Shri Vile Parle Kelavani Mandal (SVKM) laid the foundation stone of this esteemed university with the aim to cater to the rising demand for management institutes in the country. It is known for its consistent academic quality and research-focused approach to holistic education. SVKM's NMIMS has been granted Category-I University status by Graded Autonomy Regulation 2018 by MHRD/UGC, and NMIMS Mumbai Campus is NAAC accredited with A+ (CGPA of 3.59.)
visit EasyShiksha for skill development.