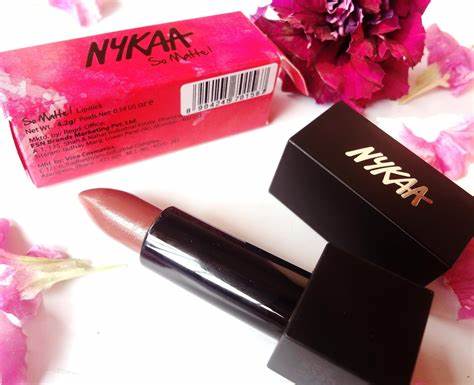 National, September 14, 2022: Nykaa PRO, Nykaa's content & commerce platform for beauty professionals, announces the launch of an advanced certificate course called the The PROfessional Makeup Course. Created in partnership with Airblack, one of India's leading Ed-Tech platforms that specializes in beauty training, the PROfessional Makeup Course is meant for beauty professionals seeking an opportunity to upskill themselves and stay ahead of evolving makeup trends. This launch reinforces Nykaa PRO's commitment to investing in and supporting the growth of the beauty professionals community in India.  
Launched in 2018, Nykaa PRO today is India's leading membership-led content and commerce platform that gives beauty professionals access to a wide assortment of professional products, exclusive offers and brand masterclasses to help them run their businesses better. Nykaa PRO is trusted by 60k+ verified beauty professionals for all their professional beauty needs. With an assortment spanning across 4000+ brands, Nykaa PRO takes pride in being able to reach beauty professionals, offering a comprehensive omnichannel experience across more than 27.8k pincodes that enables them to 'Grow with PRO'.
The 8 week-long NykaaPRO X Airblack advanced course features live training in a variety of looks ranging from bridal to Arabian bridal, fashion HD makeup, fantasy makeup, prosthetics and special effects. The course also has two modules that will help professionals hone their skills of Instagram portfolio building, creating pro videos and reels and principles of client management. On completion of the course, participants will receive a certification which will provide them access to Nykaa PRO and Airblack beauty club memberships.
Speaking on the launch of the course, Mr. Vikas Gupta, CEO B2B business, Nykaa, said, "International social media trends and content are continuously shaping demand for newest make-up techniques and looks. Engaging with our NykaaPRO community of beauty professionals also gave us the insight that upskilling them to stay ahead and relevant is critical to help them succeed in this competitive industry. We are excited to have partnered with Airblack which specializes in building the right learning destination for beauty professionals and entrepreneurs. Together, with this course, our goal is to help them thrive in the highly competitive beauty industry and in the process, lead to their business growth, prosperity and recognition." 
ALSO READ : Investing in African Talent Pays Off
About Nykaa:
Nykaa (FSN E-Commerce) was founded in 2012 by Indian entrepreneur Falguni Nayar with a vision of bringing inspiration and joy to people, everywhere, every single day. Derived from the Sanskrit word 'Nayaka', meaning one in the spotlight, Nykaa has emerged as one of India's leading lifestyle-focused consumer technologies platforms. Since its launch, Nykaa expanded its product categories by introducing online platforms Nykaa Fashion, Nykaa Man, and Superstore. Delivering a comprehensive Omnichannel ecommerce experience, Nykaa offers over 4,000 brands and over 3.1 million product SKUs through its website and mobile applications. The Nykaa Guarantee ensures that products available at Nykaa are 100% authentic and sourced directly from the brand or authorized retailers. Through engaging and educational content, digital marketing, social media influence, robust CRM strategies, and the Nykaa Network community platform, Nykaa has built a loyal community of millions of beauty and fashion enthusiasts
About Airblack:
Airblack is India's top skilling community for microentrepreneurs. Currently, in the Beauty and Culinary space, it has skilled over 35,000 women in 500+ cities across India and UAE to launch a business from home. Airblack conducts do-it-together (DIT)™ courses in the Makeup, Nails, Hair, Airbrush and Baking sectors, led by top experts and Makeup Artists. Airblack is backed by top investors such as Elevation Capita and Info Edge Ventures.
Visit EasyShiksha for skill development courses.