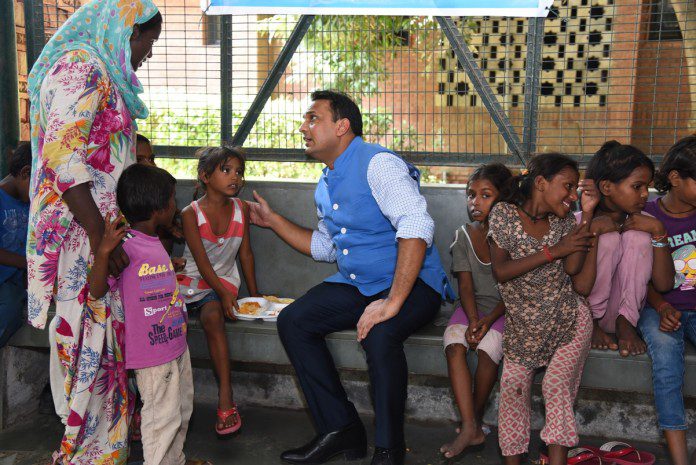 21st September 2016, Gurgaon: "Thousands of candles can be lighted from a single candle, and the life of the candle will not be shortened. Happiness never decreases by being shared." Taking a cue from the above quote of Buddha, PR Professionals – a household name of public relations and image building in Delhi-NCR, celebrated its fifth anniversary at Deepashram here, with its differently-abled boarders.
Hidden away in a dingy alley, Deepashram is a world within a world of Blessed Mother (now Saint) Teresa of Kolkata; and more importantly, a home for physically and mentally challenged orphans.
Enthused-looking PR Professionals' team, led by its managing director and CEO Sarvesh Kumar Tiwari, interacted with those differently-blessed children and distributed sweets and gifts including footballs, badminton rackets and shuttles and toys. As a token of service to humanity, the PR Professionals also offered a proposal of providing a consolidated annual support of Rs 1.5 lakh per year, covering different needs of the borderers and the the proposal was later accepted by Rev Brother John Vianney. "I am overwhelmed with the attitude and caring nature of Mr Tiwari. During his three-hours' stay, he has made a place in the hearts of these kids," he said.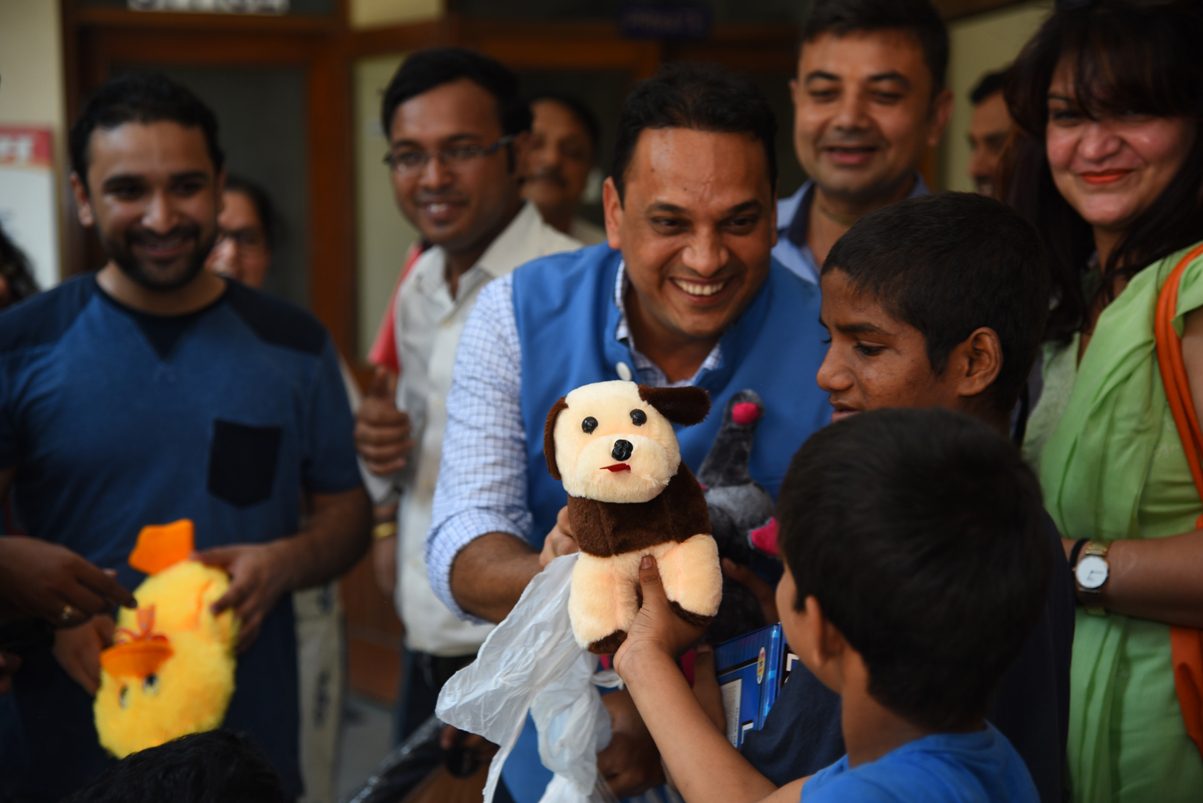 Expressing his utter satisfaction, PRP MD Sarvesh Kumar Tiwari said that there was no exercise better for the heart than reaching down and lifting people up. "Right from my adolescence, I used to feel that I shall waste my time not making someone else's life better. I strongly believe that my life will become better by making other lives better," he said.
Later, the PRP team served lunch to more than 300 slum-children in the Deepashram premises.