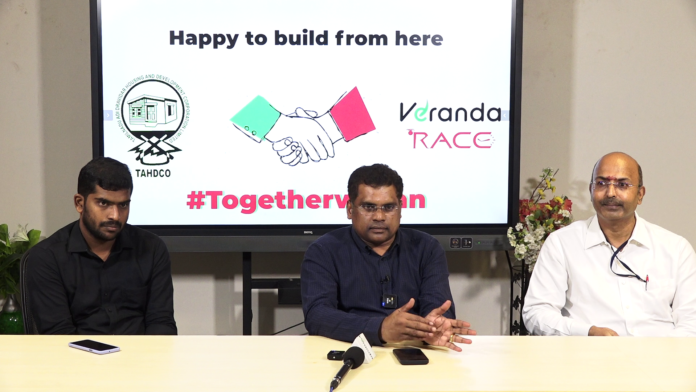 Chennai 19th August 2022: Veranda Learning Solutions Limited and Tamil Nadu Adi Dravidar Housing and Development Corporation (TAHDCO) have entered into a Memorandum of Understanding (MoU) to conduct free educational training for competitive Banking examinations for SC, ST students in Tamil Nadu under Veranda RACE.
The Tamil Nadu Adi Dravidar Housing and Development Corporation (TAHDCO) will admit 100 Scheduled Caste (SC) and Scheduled Tribe (ST) students from Tamil Nadu for Veranda Race's Bank exam preparation coaching classes. Through this program, Veranda Race will offer free training to students from the socially backward communities to face competitive exams in the banking sector (clerical/probationary officers).
The 8 week programme consists of 5 classroom sessions for 215 hours along with mock tests and personality development session for interview preparation. The programme will include training on all the modules such as mathematics, English, general knowledge, aptitude/reasoning and general computer skills.
Speaking about the MoU Mr. K.S.Kandasamy IAS, Managing Director of TAHDCO said, "The programme is aimed to equip unemployed SC/ST youth to face competitive examination in the banking sector with confidence. The prime objective of TAHDCO in organising this programme is to achieve and sustain increases in the income levels of the SC/ST, especially those living below the poverty line with an intention to reach out to more and more students from the socially backward community in the State.
ALSO READ : SIAM hosts the 8 th Edition of Automotive Logistics Conclave with Focus onTransition Towards a Sustainable Future
Mr. Santhosh kumar, Operation Head, Veranda RACE, said, "Our institute has been supporting many aspirants achieve their dream jobs in various public sector banks and Govt sectors. So far 32000+ results produced from Veranda Race in both Banking and Various govt exams. We are honoured to be a part of this program with TAHDCO as it will help us in penetrating and reaching out to students and providing them with complete support in achieving their dream with our structured curriculum."
About Veranda Learning Solutions
Founded in 2018, by the Kalpathi AGS Group – Veranda Learning Solutions is a public listed edutech company that offers a bouquet of training programs for competitive exam preparation, including State Public Service Commission, Banking, Insurance, Railways, IAS and CA, as well as a slew of professional skilling and upskilling programmes in trending technologies. Veranda Learning Solutions aims at offering a robust learning platform riding on a network of strong mentors, educationists, and tech-experts.
Veranda Learning Solutions' platform combines technology, processes, and methodologies to provide high-quality, in-depth, personalised learning opportunities and content to learners across the country. Dedicated to creating an impact on students and delivering successful academic outcomes, Veranda adopts a multi-modal delivery system backed by a rigorous and disciplined learning framework. 
The company provides services through four of its wholly owned subsidiaries: Veranda Race, Veranda CA, Veranda IAS, and Edureka – the customer facing brand of Brain4ce Education Solutions. 
Visit EasyShiksha for skill development courses.