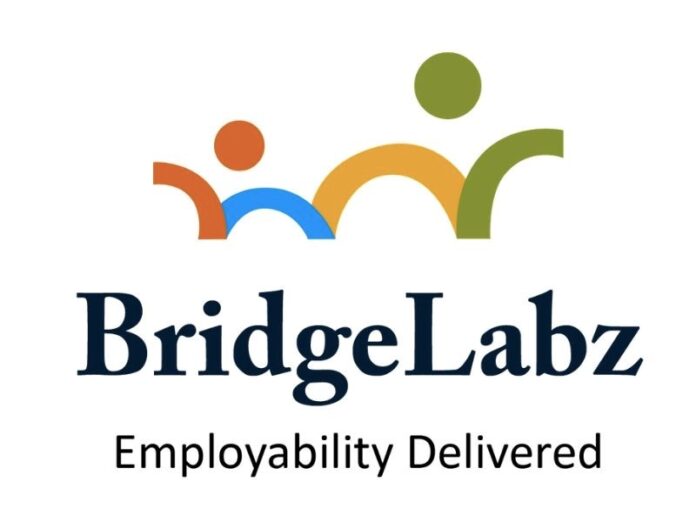 BridgeLabz, a leading AWS-recognized incubator focused on solving tech employability, in a BridgeLabz Tech Employability Quotient (BTEQ) survey, finds that the participation of women in the technology sector in India is considerably lower in comparison with other industries.  
An initiative by BridgeLabz, BTEQ is a score that determines the likelihood of getting a development job in the tech industry. The report released by BridgeLabz showed how women were underrepresented in the technology sector with the list showing 21% women in roles of IT executives, 13% in business operations, 13% in project and program management, 3% in cloud computing, 2% in DevOps, and the least in Cybersecurity with 1%.
The survey also showcased how 79% of women employed in tech roles were actually in non-tech companies, with IT services, despite being the largest reported industry, having only 21% women population.
The Tech-Employability 2021-22 survey was conducted with more than 20,000 engineering graduates from various streams across India. It revealed that the average score of women stood at 27% against 31% of men in 2020, which increased to 40% as against 39% of men in 2021, thereby showcasing how women were better prepared for employment than men. However, in 2020, the average score of women declined to 25% as against 28% of men, the first decline in three years mainly due to the adoption of the hybrid mode of learning.
Speaking on the findings, Mr. Narayan Mahadevan, Founder, BridgeLabz, said, "At a time when the entire landscape of tech employability is witnessing tremendous changes, the staggering low numbers of women in the Indian tech industry is a huge sign of concern. We feel there is an urgent need to create a gender-represented and equitable workforce and to achieve that we need to understand the needs, wants, and aspirations of the women employees. Instilling workplace diversity owing to increased women's participation in tech is the need of the hour and the foundations of that begin with reimplementing core office policies and practices. It doesn't stop there as moving forward, we need more enhanced focus on a strong command of coding skills foundation along with a problem-solving and critical thinking mindset."

Talent from lower tier cities and states have better employability scores than those from metro cities as per our survey. According to the BTEQ (BridgeLabz tech employability test quotient) survey; aimed to determine the readiness of the engineering talent for development jobs, conducted with more than 20,000 engineering graduates from varied streams across India revealed that Mizoram has around 37.8% of ready talent followed by Jammu & Kashmir with 35.88% and Goa with 33.23%. In 2021, Andhra Pradesh had 41% of ready talent followed by Assam with 32% and Bihar with 31%. The average score was 27% in 2020 which increased to 40% in 2021 and came back to 27% in 2022.

BridgeLabz bridges the gap between talent and employment in the tech industry. The platform is ensuring that engineering graduates have relevant skills for development jobs in the sector with various initiatives. BridgeLabz recently launched a #TaketheBridge campaign that focuses on providing 100% tech employability through an experiential learning approach. With online coding sessions and mentorship programs, the main objective was to enrich engineering students, freshers, and IT professionals with upgraded tech-based skills.
Also Read: Bayer partners with Small Farmers' Agri-Business Consortium to form 50 Specialized Farmer Producer Organizations
About BridgeLabz
BridgeLabz Solutions Pvt Ltd was set up to bridge the impending skill-gap amongst the existing talent pool of Indian engineers by making them job-ready through experiential learning and focused mentorship. The first organization to claim 100% guaranteed job placement to engineers on emerging technologies.Through its Maker Program, the training in industry-specific skills, as per the needs of its various partner companies, hires engineers from top institutes and provides them with hands-on companies.In this manner, companies get access to custom-trained engineers by acquiring product-focused skill sets. It has successfully made 3000+ engineers employable to date, over the course of 50+ Maker Programs, and there has been a 100 percent increase in the salary paid to Makers since the inception of the program. The Fellowship Program grooms the talent on job readiness and engineers are given the security of an assured job. Since its inception in 2015, BridgeLabz has succeeded in supporting talent requirements of companies such as Yatra, Fullerton, Urban Ladder and Capgemini. BridgeLabz has Yunus Social Fund (YSF) as investors. YSF is pioneered by Nobel Peace prize laureate Prof. Muhammad Yunus.BridgeLabz has been recognised as the Most Trusted Brand 2021 by TeamMarkesmen and prominent cricketer R Ashwin has come on board to endorse its approach. BridgeLabz won BW Techtor Award 2020 and secured 2nd position at Global Edtech Startup Awards 2019, India. Also, was selected by the Maharashtra state government as Top 100 Startups 2019 out of 1500 plus entries.
Visit EasyShiksha for skill development courses